5 Lessons I Learned From Buying a Home in a Red-Hot Housing Market
Many or all of the products here are from our partners that pay us a commission. It's how we make money. But our editorial integrity ensures our experts' opinions aren't influenced by compensation. Terms may apply to offers listed on this page.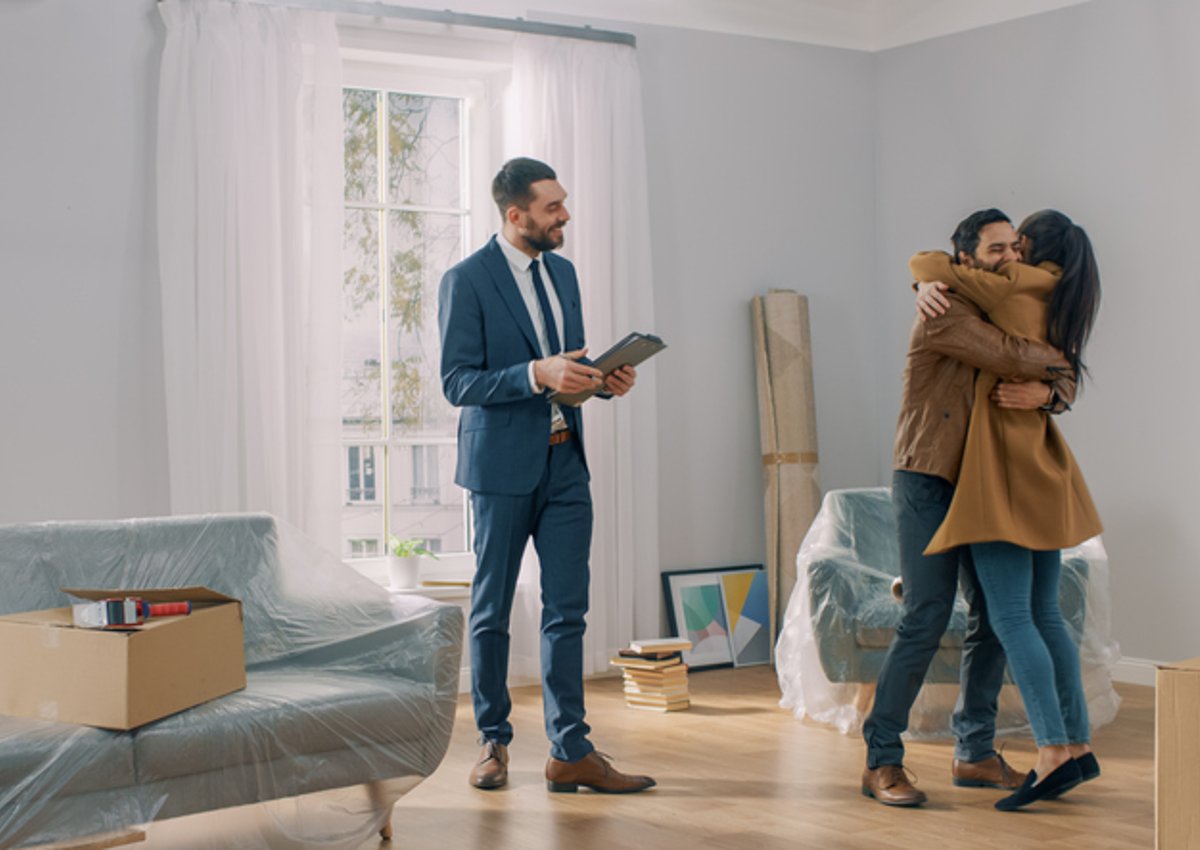 Thinking about buying a home in a red-hot housing market? You may save on your interest rate, but you need to be prepared for the challenges.
If you live in a hot housing market, you've heard the horror stories about buying a home right now. Buyers with mortgage loans are being outbid by cash buyers -- in some cases, to the tune of hundreds of thousands of dollars.
The incredible demand for housing nationwide has turned home buying into more of an Olympic sport than a major life decision. Despite these hurdles, I decided to sell my home and buy a new one in one of the most in-demand housing markets in my state. It turned out to be a smart move for my bank account, but it didn't happen without a few obstacles getting in the way.
If you're thinking about buying a home, you may want to take a few notes from the lessons I learned while buying a home in a red-hot housing market.
1. Unless you can pay cash for a home, you will get outbid -- and that's OK
We started looking for a new home to buy right after our home went under contract, but we didn't want to get outbid by cash buyers, so we avoided making offers on the homes that we knew had tons of interest.
That wasn't the best move. We may have had a shot at winning the contracts on these homes, but we'll never know because we didn't try. It would have been smarter for us to just accept that we could be outbid by cash buyers. It's happening all over the country.
So, if you're buying a home in a red-hot housing market but are worried about cash buyers swooping in, don't be. Find the homes that are right for you and make offers when you're ready. Let fate take care of the other stuff. Otherwise, you'll talk yourself out of homes that would have otherwise been a good fit.
2. It's going to be very tough to find an inspector or an appraiser
Houses aren't the only things in high demand. Every player in the real estate space is in high demand, and it can be tough to get anyone on board for your purchase.
Nearly every inspector or appraiser we contacted was booked out by a month or two -- or more, which didn't work with our timeline. This led us to pay more for rushed appointments, and we had to network to find an inspector who was willing to push us to the front of the line.
Had we worked ahead of time, we could have saved ourselves hundreds of dollars in rush inspection and appraisal fees -- and maybe a few stress headaches, too.
3. It's easier than you'd think to get sucked into overpaying for a home
We'd been conditioned to think that there was a line of buyers for the homes we wanted due to demand and a shortage of housing. This led us to offer significantly more than the asking price on a home.
The house had just been listed and was in a very desirable neighborhood. So our feeling was that we needed to make a high offer with a 24-hour acceptance window to maximize the chances of it being accepted by the seller. We also wanted to lock it down before cash buyers swooped in.
But that didn't work out the way we'd planned. The seller wasn't ready to commit, and our 24-hour deadline turned into a 72-hour deadline instead so the seller could see if higher offers would come in. After all, our high offer told them the house was worth a lot more than they'd listed it for.
Fortunately, no other offers came through. When the deadline rolled around, the sellers returned to us with the signed contract for over asking price. Had we waited a couple of days, or even a couple of hours, we may not have offered as much, but we got suckered into overpaying because of the hype.
4. A fixer-upper won't be easy to update right now
You may think that buying a fixer-upper is the way to land a contract in today's housing market and save some money, but it's not going to be an easy route.
We bought a home in a good area that could be considered a nicer fixer-upper. A lot of work has already been done, but the home needs new flooring to replace the warped laminate, and there are a couple of walls and closets we want to rip out to maximize the space. Our plan was to knock them out right after we moved in.
Well, it turns out that these upgrades aren't going to happen any time soon. We have the cash for the floors and the labor, but there's a shortage of materials. All of the flooring we've tried to order has been backordered for months, and we can't even get the basics like the paint we want.
If you're anticipating a quick turnaround on your fixer-upper, think again. You're likely going to be waiting for materials for a long time, and it's going to be tough to find a contractor to take on your project. They're in short supply, too.
So, if you go this route, be prepared to live in a home you don't particularly like for a while. The issues will annoy you, but there isn't much that can be done about it.
5. Fear of missing out shouldn't stop you from doing an inspection
You've probably heard or read the news stories about how buyers are having to forgo inspections to land contracts on homes in hot-market areas. We're in a market with very low housing inventory but we still insisted on an inspection, and I'm glad we did.
Had we skipped the inspection, we would have missed out on vital information about our home, like the fact that the boiler is original to the house and is leaking and rusted. That tends to happen with boilers that were built in the 1970s, so it wasn't terribly surprising. But it was something that we wanted addressed by the sellers before we closed.
And so were the other issues that came from the DIY flip prior to our contract. For example, there are sinks and tubs that aren't installed correctly, and all of the faucets are installed so that the hot water side is cold and the cold water side is hot. These are issues that would have come up after we'd moved in, but they're also issues that the seller should foot the bill for.
We're lucky the issues weren't more significant. It isn't uncommon for older houses to have lead paint or other safety hazards that need to be addressed, so I will be getting an inspection on any home I purchase from here on out to make sure it's safe. And you should too.
We're firm believers in the Golden Rule, which is why editorial opinions are ours alone and have not been previously reviewed, approved, or endorsed by included advertisers. The Ascent does not cover all offers on the market. Editorial content from The Ascent is separate from The Motley Fool editorial content and is created by a different analyst team.