5 Monthly Housing Expenses to Account for Outside of Your Mortgage
by Maurie Backman | Updated July 19, 2021 - First published on March 16, 2021
Many or all of the products here are from our partners that pay us a commission. It's how we make money. But our editorial integrity ensures our experts' opinions aren't influenced by compensation. Terms may apply to offers listed on this page.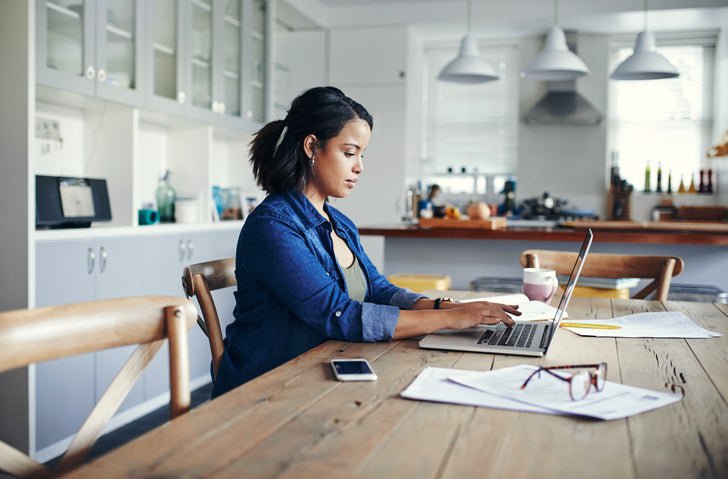 Owning a home doesn't just mean repaying a lender every month. Here are some other expenses you'll need to contend with.
Becoming a homeowner means having a host of new expenses to grapple with. Many buyers, however, make the mistake of incorporating their monthly mortgage payments into their budgets and calling it a day. In reality, you'll spend far more than the cost of principal and interest on your loan once you've closed on your new home. Here are some other expenses to prepare for.
1. Property taxes
Your property tax bill is calculated by taking your home's assessed value and multiplying it by your town's tax rate. If your home is worth $400,000 and your local tax rate is 1.5%, that means you're looking at an annual property tax bill of $6,000, or $500 a month.
Property taxes can be paid two ways -- either your mortgage loan servicer can charge you a higher amount each month and pay them for you, or you can pay them to your town directly, usually on a quarterly basis. Be sure to budget for those taxes, especially if you'll be paying them quarterly, because you don't want to run into a situation where you've forgotten about them and are short the money when they come due.
2. Homeowners insurance
Homeowners insurance protects you from the costs associated with some types of property damage, and it will also come in handy in the event someone gets injured on your property and tries to sue. What's more, insurance is usually a prerequisite to closing on a mortgage.
The cost of homeowners insurance can vary based on your property's size, age, location, and features. (For example, a house with a pool will generally cost more to insure than a comparable nearby home without one.) You'll generally pay homeowners insurance once a year, though some companies will let you pay your premiums monthly or quarterly. Or, you may have the option to have your loan servicer cover your premiums, but in that case, you'll make a higher payment to that loan servicer each month.
3. Private mortgage insurance
If you don't make a 20% down payment on your home, you'll generally be hit with private mortgage insurance (PMI), an added premium that protects your lender in case you fall behind on your loan payments. PMI usually totals between 0.5% and 1% of your loan amount. For a $300,000 mortgage, you could pay between $1,500 and $3,000 a year in PMI. PMI is generally paid on a monthly basis, so in this example, you'd be looking at an additional $125 to $250 per month.
4. HOA fees
If you buy a home that's part of a homeowners association (HOA), which is commonly found in townhouse communities, you'll be liable for an ongoing fee to cover common area maintenance -- things like lawn care, snow removal, and so forth. HOA fees are paid monthly and vary from community to community. The more amenities yours offers, the higher those fees are apt to be.
5. Maintenance and repairs
Homes need upkeep, and when things break, they need to be fixed. There's no preset amount to budget for to cover this -- you could have a $7,000 repair on your hands if your air conditioning system goes kaput, or a $300 repair if a minor part within that system fails. The key, therefore, is to have a solid emergency fund so you're equipped to cover home repairs at all times.
Maintenance, meanwhile, may be a little more predictable. Usually, it amounts to 1% to 4% of your home's value on a yearly basis. So for a $400,000 home, you're looking at $4,000 to $16,000 a year in upkeep. If your home is older with issues, expect to hit the higher end of that range. If it's fairly new, the lower end may be more applicable to you.
In the course of buying a home, you'll want to make sure you don't stretch your budget too far. That's why you'll need to look beyond your mortgage payment alone when figuring out how much house you can afford. Be sure to account for the above expenses so you're not caught off guard.
The Ascent's Best Mortgage Lender of 2022
Mortgage rates are on the rise — and fast. But they're still relatively low by historical standards. So, if you want to take advantage of rates before they climb too high, you'll want to find a lender who can help you secure the best rate possible.
That is where Better Mortgage comes in.
You can get pre-approved in as little as 3 minutes, with no hard credit check, and lock your rate at any time. Another plus? They don't charge origination or lender fees (which can be as high as 2% of the loan amount for some lenders).
We're firm believers in the Golden Rule, which is why editorial opinions are ours alone and have not been previously reviewed, approved, or endorsed by included advertisers. The Ascent does not cover all offers on the market. Editorial content from The Ascent is separate from The Motley Fool editorial content and is created by a different analyst team.