5 Pros and Cons of Selling Your Home for Cash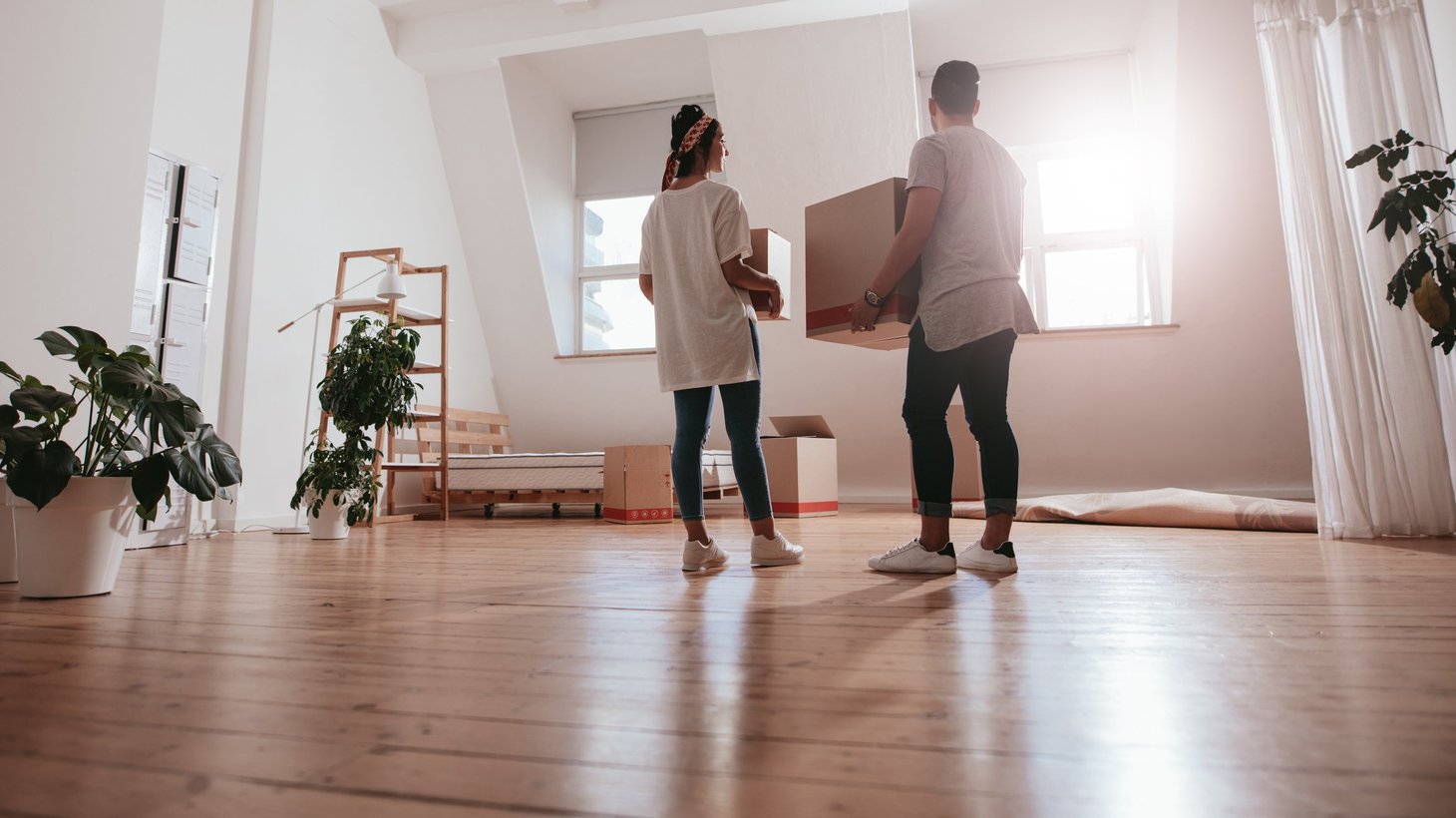 Many or all of the products here are from our partners that compensate us. It's how we make money. But our editorial integrity ensures our experts' opinions aren't influenced by compensation. Terms may apply to offers listed on this page.
Selling your home for cash may be your best move. Before you make a decision, though, make sure you understand the pros and cons.
You've probably noticed those "We'll buy your house for cash" advertisements at some point. And if you need to sell your home fast, you may be tempted to call. But before you decide to sell your home for cash, let's take a deeper dive into the pros and cons.
Who are these companies?
Companies offering to pay cash for a house fall in one of two basic camps: Some specialize in distressed properties, and others are interested in buying houses that require little repair. It may be a small, one-person operation or a large, nationwide company.
As tempting as it may be to skip the middleman and sell to an all-cash buyer, make sure you understand what you're gaining -- and what you're giving up -- by selling your house to a company for cash.
Pros
Here are some of the advantages of selling your house without ever putting it on the market.
1. No prep necessary
If you've read about selling your home, you know all about deep cleaning, decluttering, and presenting your home like a pro. Unless you're in the habit of keeping your house in pristine condition, getting it ready to sell is a lot of work. When you sell to an all-cash company, you don't have to worry about doing any prep work. In fact, your kids can leave their dirty socks on the floor. Cash buyers are not interested in how clean or messy your house is and know the furnishings will be gone when they take possession.
2. Fast closing
Let's say you sell your home the traditional way, through a real estate agent (as 89% of all sellers did in 2020, according to the National Association of Realtors). Months can pass between the time you put the house on the market and when you sit down at the closing table.
Because a cash-for-homes company doesn't work with a mortgage lender, it can sometimes close on a house in as little as seven days. If time is of the essence, it may be worth checking out how much one of these companies is willing to pay for your property.
3. Odd layouts welcome
As hot as the real estate market is at times, some homes are simply more challenging to sell than others. Maybe they have an odd addition, strange wall colors, shag carpeting, or another feature that turns the average buyer off. Cash for homes companies are far less particular about oddities.
4. No strangers walking through
Say you sell your home traditionally, and the agent holds an open house. You may have three potential buyers walk through -- or 60. If that's a turnoff for you, selling your home to a company willing to pay cash will save you the hassle of allowing groups of strangers to tour your house.
5. Quickly turns an inheritance into cash
If you inherit a home and need a quick infusion of cash, selling your house to an all-cash company is one of the fastest ways to rid yourself of the property and receive a check.
Cons
Smart selling means being aware of any pitfalls that can cost you time and money. Here are five of them.
1. Low selling price
A cash-for-homes business is just that -- a business. It wants to purchase your property at a discount and turn it for a profit. The company could plan on flipping the house, cleaning it up and using it as a rental property, or tearing it down and using the land for another purpose. In any case, it makes good business sense for the company to pay as little as possible. The more it pays you, the less profit it'll enjoy.
2. Fees eat into your proceeds
Between agent fees and closing costs, selling a home traditionally can cost you up to 10% of the sales price. If you believe selling to an all-cash company will save money, you are likely to be disappointed. For example, both Zillow and Redfin are now into buying homes for cash. Zillow's service fees can be up to 9% of the sales price, while Redfin's fees run between 6% and 12%.
3. You'll pay for repairs
No two cash-for-homes companies are identical, but one thing to look out for is how much they charge for repairs. Again, they're looking to score a profit, and asking you to cover the cost of repairs is one way to do that. Let's say you sell a home that needs a new fence and has holes in several interior doors. It's not uncommon for a company to deduct the cost of those repairs from your proceeds. And you can be sure that companies that aren't as transparent will offer you less up front, knowing that repairs come out of their profits.
4. All may not be as it appears
Let's say you call a company and a very nice representative stops by. You decide on a price, and the representative gives you a closing date. They may fail to tell you that their business is to find homes to buy on the cheap. But they make their money by handing deals off to another company. The actual buyer may have no intention of carrying through on the "finder's" promises.
5. Lack of competition
It's a simple equation: There are more home buyers on the market than all-cash companies. While a company may have to compete against a few others for your business, home buyers can compete with dozens of other potential buyers and are likely to come in with their best offer. Odds are, you'll make more by selling your home the old-fashioned way.
Like most financial decisions, there's no right or wrong answer. If you're in a hurry to sell a home and are not concerned with getting the best possible price, a cash-for-homes deal could be just what you're looking for. On the other hand, if you have poured your heart and soul into a house and hope to land a great price for it, it may be in your best interest to hire a real estate agent and put the home on the market.
We're firm believers in the Golden Rule, which is why editorial opinions are ours alone and have not been previously reviewed, approved, or endorsed by included advertisers. The Ascent does not cover all offers on the market. Editorial content from The Ascent is separate from The Motley Fool editorial content and is created by a different analyst team.
Dana George
has no position in any of the stocks mentioned. The Motley Fool owns shares of and recommends Zillow Group (A shares) and Zillow Group (C shares). The Motley Fool has a
disclosure policy
.