5 Things to Think About Before Buying a Vacation Home
Many or all of the products here are from our partners that pay us a commission. It's how we make money. But our editorial integrity ensures our experts' opinions aren't influenced by compensation. Terms may apply to offers listed on this page.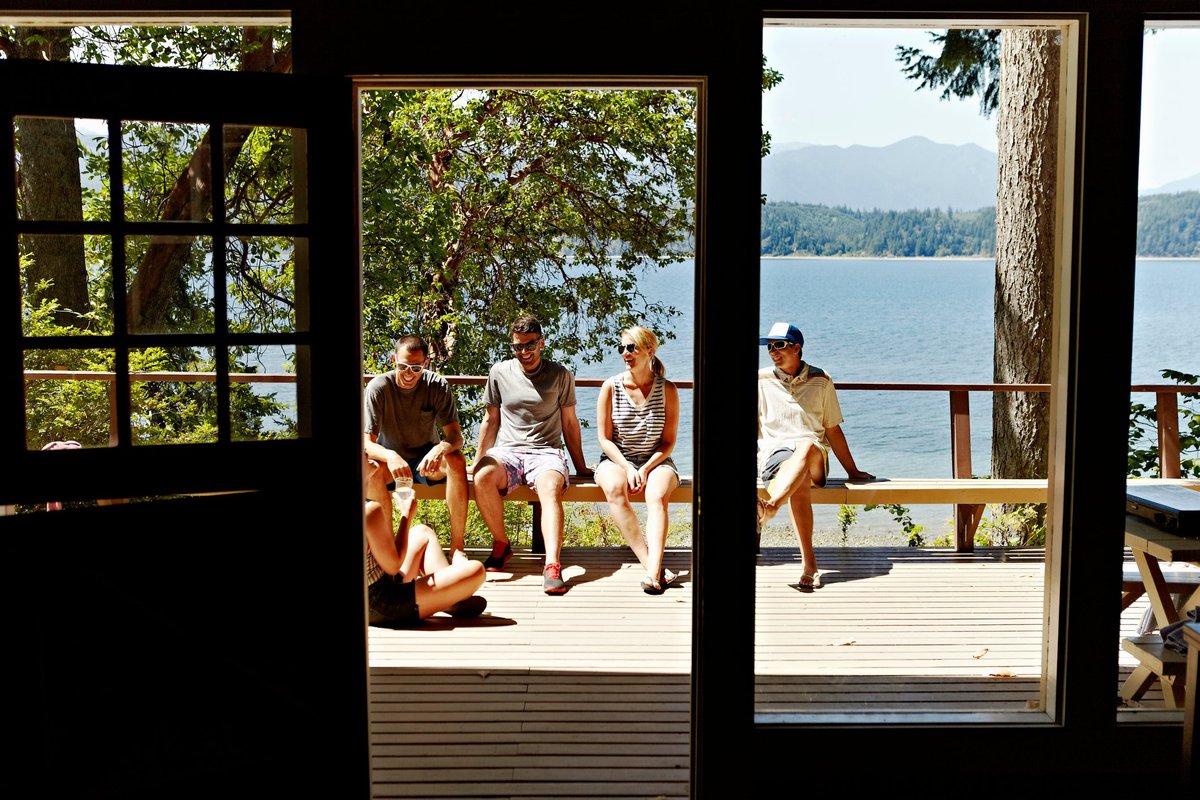 These questions will help you determine if buying a vacation home is right for you.
Buying a vacation home could be a great investment. You could benefit if the property goes up in value and make wonderful family memories in the meantime. But it can also be a big expense that could end up being a huge financial mistake if you aren't prepared for all the issues that it can cause.
Before you buy a vacation property, be sure to consider these five key questions so you can make sure that your decision ends up being the right one for the long term.
1. Can you afford all the costs?
First and foremost, make sure your vacation home is affordable -- both now and in the future. This means making certain you can comfortably afford:
Property taxes
Expenses associated with traveling to the property
If you can't comfortably cover the bills for your vacation home and your primary home, then don't even think about purchasing it. You don't want to compromise other important financial goals such as saving for retirement because you're stretching to pay for a vacation property.
2. Who will maintain the property?
Often, there's a lot of work involved in maintaining a property. The lawn needs to be mowed, snow may need to be removed, and the pool needs to be kept clean. If you aren't living in your vacation home full time, you'll need to find someone reliable to take care of all of these tasks when you aren't there. This costs money.
Before you purchase a vacation home, think about how you'll pay to have the property maintained, as well as how you'll keep tabs on the work that's being performed.
3. What if there's an emergency when you aren't there?
Emergencies can happen. If there's a hurricane threatening to hit your vacation home, will there be someone available to board up the windows and do whatever else is needed to prepare the property? If a pipe bursts in the house, is there someone local who can identify the issue, call a plumber, or make necessary repairs?
If you don't have someone checking on the house regularly and dealing with any emergencies that arise, your vacation home could be at risk of major damage.
4. Will you rent out the property?
Sometimes, people purchase vacation properties with the aim of renting them out part of the time. But this creates its own issues.
You'll have to make sure the home is clean and ready for tenants and that someone is available at all times in case of a problem. And you have to be prepared for tenants breaking or stealing items or causing other problems in your home. Dealing with these issues can cost money and be difficult to handle if you are far away.
If you're paying a property management company, there are added fees to consider -- and many charge a monthly fee even if your home isn't actively rented out all the time. There are also tax issues to think about, as well as the potential for changes in zoning laws that could forbid short-term rentals.
The bottom line is, hoping for renters to cover the cost of the property can be a high-risk strategy. So be sure you can afford the home even if this plan doesn't pan out.
5. Will you vacation there often enough for it to be worth it?
Finally, you need to decide if you'll actually spend enough time at the vacation home for it to be worth the hassle. This means thinking about the things that could affect your ability to travel and whether you want to regularly visit the same place all the time.
By answering all of these questions, you can make a decision that makes sense for you about whether the purchase of a vacation property is a good move.
The Ascent's Best Mortgage Lender of 2022
Mortgage rates are on the rise — and fast. But they're still relatively low by historical standards. So, if you want to take advantage of rates before they climb too high, you'll want to find a lender who can help you secure the best rate possible.
That is where Better Mortgage comes in.
You can get pre-approved in as little as 3 minutes, with no hard credit check, and lock your rate at any time. Another plus? They don't charge origination or lender fees (which can be as high as 2% of the loan amount for some lenders).
We're firm believers in the Golden Rule, which is why editorial opinions are ours alone and have not been previously reviewed, approved, or endorsed by included advertisers. The Ascent does not cover all offers on the market. Editorial content from The Ascent is separate from The Motley Fool editorial content and is created by a different analyst team.