6 Tips to Secure the Cheapest Mortgage Refi Offer
by Christy Bieber | Updated July 19, 2021 - First published on Aug. 23, 2020
Many or all of the products here are from our partners that pay us a commission. It's how we make money. But our editorial integrity ensures our experts' opinions aren't influenced by compensation. Terms may apply to offers listed on this page.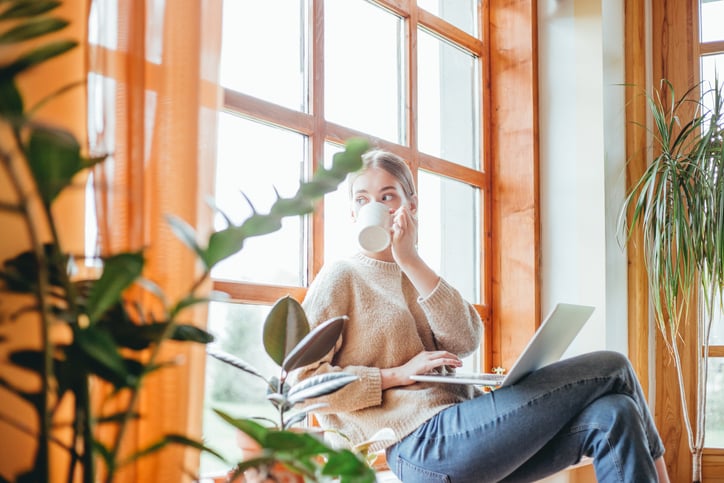 Thinking of refinancing your mortgage? Here are some tips to help you get the lowest-price loan.
With mortgage rates repeatedly reaching new record lows, there may never be a better time to refinance your mortgage.
But if you're hoping to secure a new loan at a better rate to repay your existing debt, there are six things to keep in mind to maximize the chances your mortgage refinance loan will be as affordable as possible.
1. Consider a shorter-term refinance loan
Making your loan repayment timeline longer can make your total costs higher, even though refinancing to get a loan with a longer payoff time could drop your interest rate and lower your current monthly payment.
If you have 20 years left to pay your current loan and you refinance to a new 30-year mortgage, for example, that extra 10 years of interest cost is going to add up -- and may mean you pay more total interest over the life of your loan, even if you're charged a lower rate.
If you opt for a shorter-term loan, you won't have to worry about increasing your interest costs by paying the bank for longer. Not only that, but interest rates on shorter-term loans tend to be lower than on longer ones -- the bank isn't risking as much when they'll get repaid sooner. For example, one major bank currently offers a rate of 3.25% to refinance a $200,000 loan to a 30-year mortgage, but a rate of 2.75% to refinance the same loan to a 15-year mortgage.
While the payments on a 15-year loan are higher, you can save thousands in total interest costs and own your home free and clear in half the time. Doing that is worth considering if a shorter mortgage term still provides monthly payments within your budget.
2. Check loan rates and terms from several lenders
There's not one standard mortgage rate. It's worth shopping around, because the cost to borrow can vary substantially from one lender to another.
Banks, credit unions, and online lenders all provide mortgage refinance loans, so take the time to get pre-approval from several lenders to see which will offer the most affordable loan.
It's good to get at least three quotes, but with the ease of online pre-approval, you can compare even more lenders if you're feeling ambitious and want to make sure you get rock-bottom pricing.
3. Look at the big picture when it comes to costs
Your interest cost is going to be the biggest driver of how expensive your new refinance loan is over time, but pay attention to fees as well.
Some mortgage lenders charge much higher origination fees, or may require you to pay discount points costing 1% of the loan value to reduce your rate to what another lender charges with no points.
To help make this comparison easier, look at the annual percentage rate, or APR, which includes both fees and interest in its calculation of the amount you'll pay to borrow.
4. Do all you can to become a well-qualified borrower
Your financial situation will have a huge impact on whether you have a choice of borrowing from a variety of lenders, or are limited to those with easier qualifying requirements and higher interest rates.
To make sure you're a customer lenders want to attract with their lowest rates, do all you can to shore up your finances before applying. This could mean improving your credit by repaying debt, or asking creditors to take black marks off your report. It could also mean waiting until you have a stable employment history showing sufficient income to repay what you're borrowing.
Obviously, it takes time to improve your income and raise your credit score -- and you may not want to wait years to do that and miss out on historically low mortgage rates. But take whatever steps you can within a reasonable amount of time.
5. Do the math on whether paying points is worth it
Remember discount points, mentioned above? They can reduce your rate by 0.25% for each point you buy. However, discount points cost 1% of the loan's value, so you do have to do the math on whether you'll stay in your home long enough to make up for that up-front payment.
As a simple example, assume you are borrowing $100,000, and considering paying 1% at a cost of $1,000 to reduce your mortgage rate from 3.25% to 3.0%. Dropping your rate would reduce your monthly payment from $703 to $691, a savings of around $12 each month. It would take about 84 monthly payments in which you saved that $12 to cover your $1,000 cost.
If you're going to remain in your home long enough to save money on interest after covering the cost of the point, and if you have the cash to pay for a point, it often makes sense to do that to secure the cheapest refi offer possible.
6. Keep your new loan balance as low as possible
Finally, the more you borrow, the more risk the lender takes on -- so keep your loan balance as low as you can to get the best rates.
When you refinance, you obviously need to borrow enough to pay your existing mortgage loan in full. But unless you really need the money or have a solid plan for what to do with it, try to avoid taking cash out of your home when you refinance.
Keeping your loan balance low will not only help you get a lower interest rate, but can also mean you avoid private mortgage insurance (PMI). You'll likely have to pay it if you borrow more than 80% of your home's value. Plus, you'll pay interest on a lower principal balance, which saves on costs as well.
Follow these six tips when refinancing your home
Refinancing your home can provide substantial savings if you reduce your interest rate. By keeping these six tips in mind, you can get the lowest-priced loan, and keep even more money in your pocket. Now is a great time to refinance, so make the most of the opportunity. Just be smart about how you do it.
The Ascent's Best Mortgage Lender of 2022
Mortgage rates are at their highest level in years — and expected to keep rising. It is more important than ever to check your rates with multiple lenders to secure the best rate possible while minimizing fees. Even a small difference in your rate could shave hundreds off your monthly payment.
That is where Better Mortgage comes in.
You can get pre-approved in as little as 3 minutes, with no hard credit check, and lock your rate at any time. Another plus? They don't charge origination or lender fees (which can be as high as 2% of the loan amount for some lenders).
We're firm believers in the Golden Rule, which is why editorial opinions are ours alone and have not been previously reviewed, approved, or endorsed by included advertisers. The Ascent does not cover all offers on the market. Editorial content from The Ascent is separate from The Motley Fool editorial content and is created by a different analyst team.