Applying for a Mortgage? Keep This Potential $5,749 Expense in Mind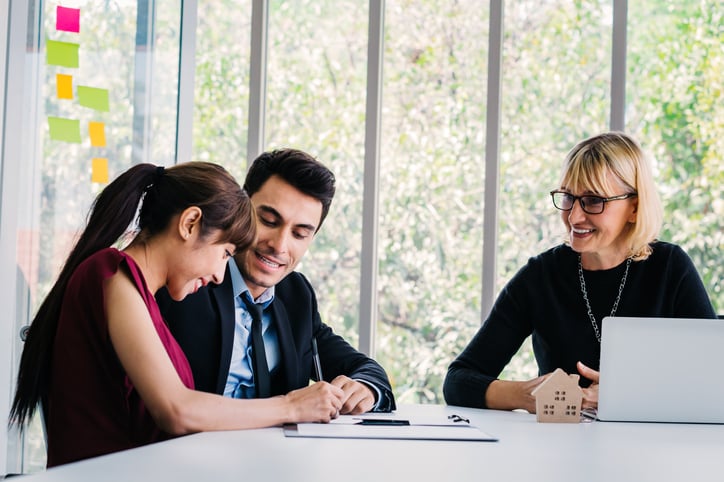 Many or all of the products here are from our partners that compensate us. It's how we make money. But our editorial integrity ensures our experts' opinions aren't influenced by compensation. Terms may apply to offers listed on this page.
When you sign a home loan, you'll need to prepare for some extra expenses at closing.
Most people can't afford to buy a home outright. Rather, they need a mortgage to finance that purchase.
If you're getting a mortgage, you're no doubt aware that you'll need to bring some money to your closing -- namely, your down payment. But here's another expense that could catch you off guard: closing costs.
Most mortgage lenders charge closing costs when you sign a home loan. And those that don't simply compensate by imposing higher interest rates on their loans. The good news is your lender is required to share your estimated closing costs so there are no surprises. The bad news, however, is that closing costs can be quite expensive, totaling anywhere from 2% to 5% of your loan.
In fact, recent research by The Ascent reveals that closing costs average $5,749 on a national level. These include property taxes that often need to be paid at closing. And that's an expense you'll need to gear up for.
What are closing costs, anyway?
Closing costs are the various fees you'll pay to sign a mortgage. Some of those fees are imposed by your lender, while some are outside your lender's control. For example, your lender might set the loan application, but mortgage filing fees are generally set by your county.
Can you save money on closing costs?
If $5,749 sounds like a lot of money to come up with at closing, well, it is. But the good news is that you may not get stuck paying that much. First of all, your closing costs will hinge on your loan amount, so the less you borrow, the lower your closing costs. Also, some lenders are willing to negotiate closing costs -- specifically, the fees they themselves originate.
Additionally, you can lower your closing costs by shopping around for a mortgage with different lenders. You may find that two lenders offer you the same interest rate on a mortgage, only one loan comes with closing costs of $5,000 and another wants to charge you $6,000.
How to come up with the money for closing costs
Here's some good news: You technically don't have to hand over a check for your closing costs when you go to finalize your mortgage. Rather, you'll generally get the option to roll your closing costs into your loan and pay them off over time. This route will cost you more, because you'll pay interest on your closing costs. But that way, you won't have to part with extra cash at a time when you're already coming up with a down payment.
On the other hand, you certainly have the option to pay your closing costs up front, and doing so will mean you borrow less, and therefore spend less on interest. The decision should boil down to what your savings look like going into your closing. If money is tight, rolling your closing costs into your loan generally makes sense. It especially makes sense today given how low interest rates have been.
Closing costs are an unavoidable expense when you sign a mortgage, so don't let that number shock you. Now you know what these fees cost on average, you can better budget for your upcoming home purchase.
We're firm believers in the Golden Rule, which is why editorial opinions are ours alone and have not been previously reviewed, approved, or endorsed by included advertisers. The Ascent does not cover all offers on the market. Editorial content from The Ascent is separate from The Motley Fool editorial content and is created by a different analyst team.