Average Mortgage Rates for September 11, 2020: Low Rates Persist
by Christy Bieber | Updated July 19, 2021 - First published on Sept. 11, 2020
Many or all of the products here are from our partners that pay us a commission. It's how we make money. But our editorial integrity ensures our experts' opinions aren't influenced by compensation. Terms may apply to offers listed on this page.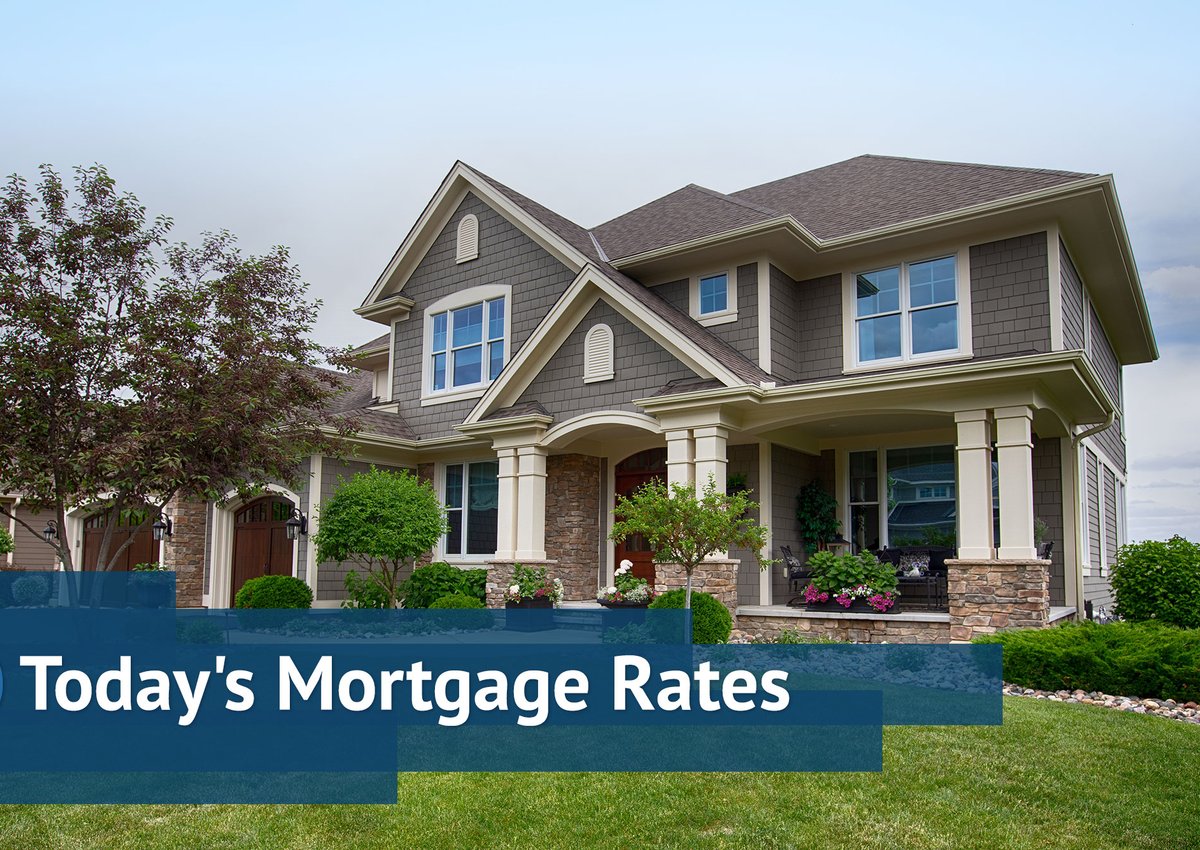 Borrowers get some good news, as mortgage rates remain near record lows on September 11.

Mortgage rates remain extremely competitive today, with the average interest rate on Sept. 11 for a 30-year loan once again coming in below 3.00%. Rates that were unheard of just months ago are now becoming more commonplace, but borrowers shouldn't take them for granted as a fixed-rate loan below that 3.00% threshold can make borrowing extremely affordable.
Here's what you need to know about today's mortgage rates if you're considering becoming a homeowner.
| Term | Today's Rate | APR |
| --- | --- | --- |
| 30-Year Fixed Mortgage Rate | 2.959% | 3.112% |
| 20-Year Fixed Mortgage Rate | 3.029% | 3.175% |
| 15-Year Fixed Mortgage Rate | 2.490% | 2.680% |
| 5/1 ARM | 3.468% | 3.184% |
Data source: The Ascent's national mortgage interest rate tracking.
30-year mortgage rates
A 30-year fixed-rate mortgage provides predictability, giving borrowers the certainty of knowing their rate and payment will never change. With average interest rates on a 30-year fixed-rate loan coming in at just 2.959% as of Sept. 11, borrowers can lock in at an incredibly low rate they'll benefit from during the entire repayment process. At a rate this low, the monthly principal and interest payment on a $200,000 loan would be just $839 while total loan costs would come in at $301,965.
20-year mortgage rates
Average interest rates on a 20-year loan are 3.029% as of Sept. 11, which puts them above the average rate on a 30-year loan. For would-be borrowers who can qualify for a loan at the average rate, it may make more sense to secure the cheaper 30-year loan and just choose to make extra payments to become debt-free faster.
However, if you do wish to secure a 20-year loan, you can expect substantial interest savings even though the rate is higher than for a 30-year fixed-rate loan because you're paying interest for so much less time. In fact, while your monthly principal and interest payments would be $1,112, you would pay just $266,904 over the life of the loan.
15-year mortgage rates
A 15-year mortgage comes at an average rate of 2.490% as of Sept. 11, which is an extremely low rate. Because you're paying such a low rate and paying off your loan so quickly, your total loan repayment costs will be extremely low -- but your monthly payment will be higher due to the short payoff timeline. If you score a loan at today's average rate, you'd be looking at a monthly payment of $1,333 and total loan costs of just $239,875.
5/1 ARMs
Adjustable-rate mortgages lack the certainty of fixed-rate loans. They can still make sense because they often come with a lower starting rate that's locked in for a certain number of years (in the case of the 5/1 ARM, the initial rate is guaranteed for five years, hence the name). Many borrowers who take out a 5/1 ARM do so with the plan to refinance or sell the home before the rate can begin adjusting.
With the average interest rate on a 5/1 ARM coming in at 3.468% as of Sept. 11, there's little reason to take the risk of an adjustable-rate loan. That's especially true as it is unlikely rates would adjust downward after the initial five years given how low they currently are.
Should I lock in a mortgage right now?
A mortgage rate lock guarantees you a specific rate for a preset period of time -- usually 30 days, but you may be able to lock in your rate for up to 60 days. You'll generally pay a fee for a mortgage rate lock, but in exchange, you're protected in the event that there's a substantial jump in rates between now and your loan closing date.
If you plan to close on your home within the next month, then it could pay to lock in your rate based on how today's numbers look, and also based on recent rate fluctuations. Today's rates are actually quite competitive across the board, so no matter what loan term you're interested in, you have a chance to lock in a good deal.
However, if your closing is more than a month away, you may want to choose a floating rate lock instead for what will generally be a higher fee, but a potentially worthwhile one. A floating rate lock allows you to snag a lower rate on your mortgage if rates fall prior to your closing, and given the way rates have moved in recent weeks, there's a chance they could go lower in time.
LOCK if closing in 7 days
LOCK if closing in 15 days
LOCK if closing in 30 days
FLOAT if closing in 45 days
FLOAT if closing in 60 days
If you are considering locking in a loan, make sure you've done what you can to improve your credit score and other financial credentials before applying. And make sure to shop around and get quotes from several mortgage lenders before you commit. That way, you can ensure you take full advantage of today's record low rates by getting the most favorable loan offer possible.
We're firm believers in the Golden Rule, which is why editorial opinions are ours alone and have not been previously reviewed, approved, or endorsed by included advertisers. The Ascent does not cover all offers on the market. Editorial content from The Ascent is separate from The Motley Fool editorial content and is created by a different analyst team.