Can You Refinance if You're Underwater on a Mortgage?
Many or all of the products here are from our partners that pay us a commission. It's how we make money. But our editorial integrity ensures our experts' opinions aren't influenced by compensation. Terms may apply to offers listed on this page.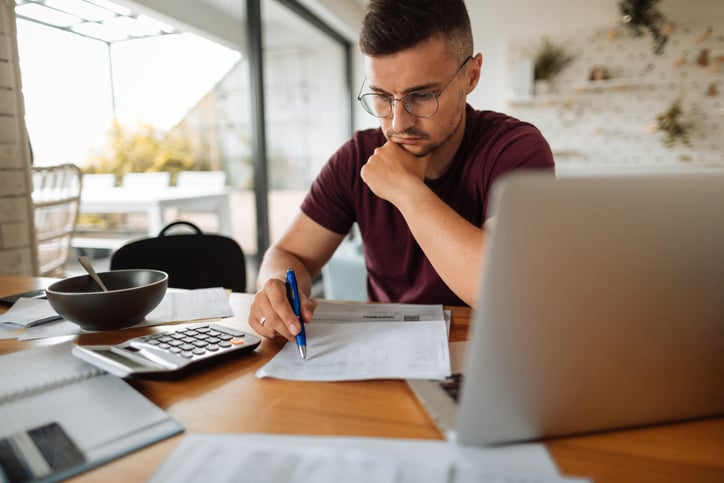 If you owe more than your home is worth, you have few refinancing options. Here's what to know about a refi if you're underwater on a mortgage.
If you owe more than your home is worth, you have few refinancing options. Here's what to know about a refi if you're underwater on a mortgage.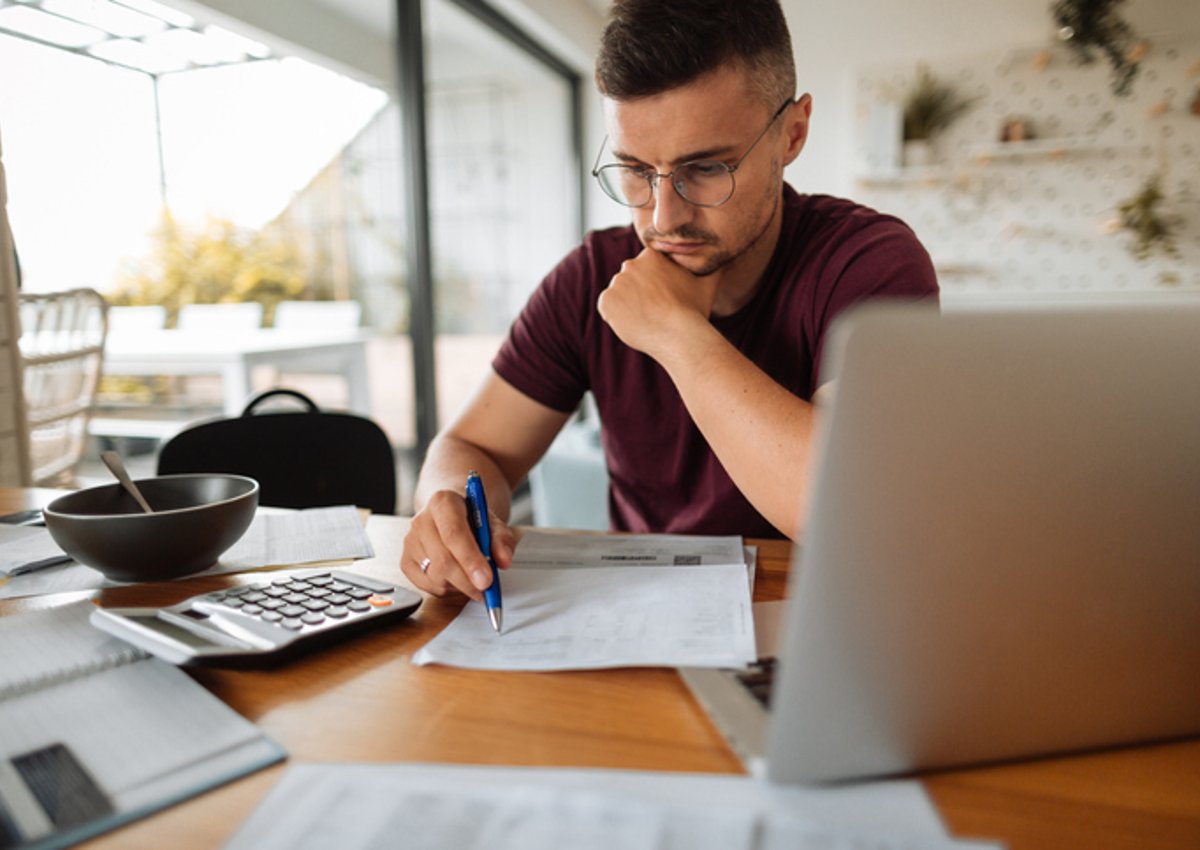 Refinancing a mortgage can be a great way to reduce the interest rate you owe on your home loan, lower your monthly payment, and possibly reduce the total cost of borrowing. Refinancing involves taking out a new loan to repay your old one. And with mortgage rates near record lows, now is a great time to refinance.
However, you will likely run into a problem if you're underwater on a mortgage you want to refinance. "Underwater" means you owe more than the current value of your home loan. Since most lenders approving a refinance loan want to make sure your house is sufficient collateral for your loan, they usually won't allow you to refinance unless your home is worth more than they're lending you.
Though you usually can't refi if you're underwater on a mortgage, you may be able to renegotiate the terms of your current loan, or potentially refinance through a special program if you can come up with even a small amount of cash.
Why is it so hard to refi a mortgage if you're underwater?
Homeowners can end up owing more than a home is worth if they put down a small down payment -- or no down payment -- and the home declines in value. Of course, if there's a major collapse of real estate prices or you overpaid for your house, you could end up underwater even on a home you made a larger down payment on.
You could also end up owing more than your home is worth if you've repeatedly tapped into the equity of your home -- if you have a first and second mortgage, or a first mortgage and a home equity loan or line of credit -- and the value of your loans equals more than what your home is worth.
When you apply to refinance your mortgage loan, your lender wants a home appraisal. And in most cases, lenders only allow you to borrow a maximum of 90% to 95% of what your home is worth. If you owe more than the home's market value, you won't be able to qualify for a refi loan for enough money to pay off the full amount you currently owe.
What are your options?
If you're hoping to get a new mortgage at today's low interest rates and you want a choice of refinance loans from many mortgage lenders, you really only have one option -- pay down your loan.
If you have the cash to pay down your balance below around 90% of what your home is worth, you can then refinance just as any other borrower might. But you'll need to get your balance below 80% of your home's value to avoid paying for private mortgage insurance.
Paying down a loan that much is not a feasible solution for many people. Your only remaining option may be to talk with your lender about renegotiating the terms of your existing loan -- which some lenders are willing to do -- or look into programs that may help you.
For example, if you have a mortgage through Fannie Mae, you may be eligible for its High Loan-to-Value Ratio Refinance Option. This program will allow you to refinance only if your loan is at or below 97.01% of your home's market value. Still, since it allows a higher loan-to-value ratio than most conventional refinance loans, it may be easier to find the money to pay down your loan to this level.
What should you do if you can't refinance an underwater mortgage?
If you're underwater on your loan, the best thing to do is to keep paying it off on schedule if you can. Over time, you'll build up equity, and property values will hopefully rise so that you'll eventually find yourself owing less than your home is worth.
If this is impossible or undesirable, then you could try to negotiate a short sale -- convincing the bank to allow you to sell the home for less than it's worth, and accept less than full payment on the loan. You could also walk away, and allow the bank to foreclose. Both would damage your credit severely and involve leaving your home.
Being underwater isn't a good situation. But hopefully you can find a solution that works for you.
The Ascent's Best Mortgage Lender of 2022
Mortgage rates are at their highest level in years — and expected to keep rising. It is more important than ever to check your rates with multiple lenders to secure the best rate possible while minimizing fees. Even a small difference in your rate could shave hundreds off your monthly payment.
That is where Better Mortgage comes in.
You can get pre-approved in as little as 3 minutes, with no hard credit check, and lock your rate at any time. Another plus? They don't charge origination or lender fees (which can be as high as 2% of the loan amount for some lenders).
We're firm believers in the Golden Rule, which is why editorial opinions are ours alone and have not been previously reviewed, approved, or endorsed by included advertisers. The Ascent does not cover all offers on the market. Editorial content from The Ascent is separate from The Motley Fool editorial content and is created by a different analyst team. The Motley Fool has a Disclosure Policy. The Author and/or The Motley Fool may have an interest in companies mentioned.