Conforming Loan Limits Will Rise for 2022: What Mortgage Borrowers Need to Know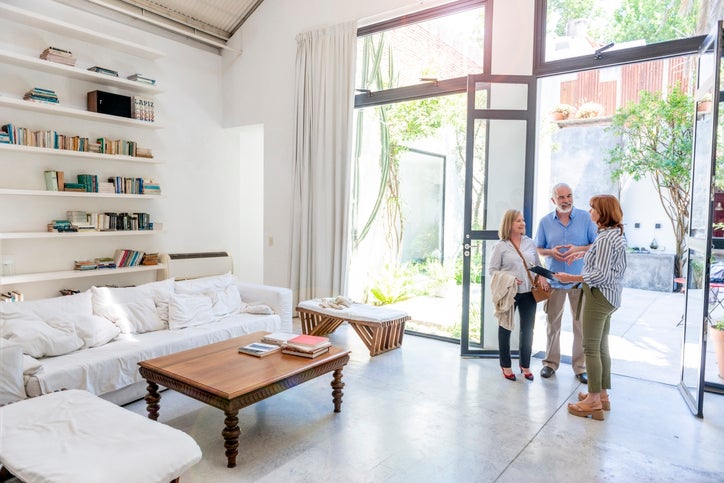 Many or all of the products here are from our partners that compensate us. It's how we make money. But our editorial integrity ensures our experts' opinions aren't influenced by compensation. Terms may apply to offers listed on this page.
Borrowers will soon have more leeway to take out larger conforming mortgages.
---
Key points
Conforming loans are mortgages that are backed by government-sponsored entities and are easier for borrowers to come by.
Next year, conforming loan limits will rise to $647,200 in most of the country and $970,800 in high-cost areas.
---
If you're in the process of shopping for a mortgage, you may come across the term "conforming loan." If you're not sure what that is, worry not.
A conforming loan is one that's backed by Fannie Mae and Freddie Mac, the two government-sponsored entities that purchase mortgage loans and help make them more affordable for borrowers in the process. For a loan to be conforming, the amount being borrowed must come in below a certain threshold that changes from year to year.
This year, the limit for conforming loans is $548,250 in most of the U.S. In high-cost areas of the country, it's $822,375. Next year, the limit for conforming loans will increase to $647,200 in most of the country. That represents an 18% uptick. Meanwhile, in high-cost areas, the conforming loan limit will rise to $970,800.
Why are conforming loan limits rising?
Rising conforming loan limits are a good thing for buyers. Though it's possible to take out a non-conforming loan if you're buying an expensive home for the area you live in, non-conforming loans can come with higher interest rates and fees. That's because the lenders that give them out are taking on more risk. Non-conforming loans can also be harder to qualify for.
Why are the limits for conforming loans rising so much? It boils down to soaring home prices.
During the third quarter of 2021, home prices rose 18.5% from the previous year on a national level, according to the Federal Housing Finance Agency's House Price Index. That's a big jump from the third quarter of 2020, and it explains why home buyers now need more flexibility on the amount they can borrow.
Should you take out a higher mortgage in 2022?
Next year, borrowers seeking conforming loans will get more leeway as to how much they can borrow. But that doesn't mean you should rush to take out a higher mortgage than you were planning on.
The more of a mortgage you take on, the more difficult it might be to manage your monthly payments. And that could put you at risk of falling behind on your home loan or racking up other debts.
As a general rule, your housing costs, including your mortgage payment, property taxes, and homeowners insurance, should not exceed 30% of your take-home pay. If you go beyond that threshold, you might have a difficult time managing your bills. Before you sign a mortgage, use a mortgage calculator to run some numbers and see how much of a loan you can actually afford.
Now, you may be thinking, "Won't my lender know how much I can afford to borrow?" And the answer? Not necessarily.
Your lender will look at your existing debts and use that data to determine what loan amount and interest rate you qualify for. Your lender will also look at your income. But that doesn't mean your lender will see your entire financial picture.
It may be that you spend a lot of money on childcare costs. That's not considered a debt payment. Rather, it's a recurring bill. And while you might know that daycare costs you $1,200 a month, your lender may not. That's why you're really in a much better position than a mortgage lender to determine how much you should borrow for a home. And you shouldn't let the fact that conforming loan limits are going up tempt you to get in over your head.
We're firm believers in the Golden Rule, which is why editorial opinions are ours alone and have not been previously reviewed, approved, or endorsed by included advertisers. The Ascent does not cover all offers on the market. Editorial content from The Ascent is separate from The Motley Fool editorial content and is created by a different analyst team.