Don't Fall for These Cash-Out Refinance Myths
by Maurie Backman | Updated July 19, 2021 - First published on May 8, 2021
Many or all of the products here are from our partners that pay us a commission. It's how we make money. But our editorial integrity ensures our experts' opinions aren't influenced by compensation. Terms may apply to offers listed on this page.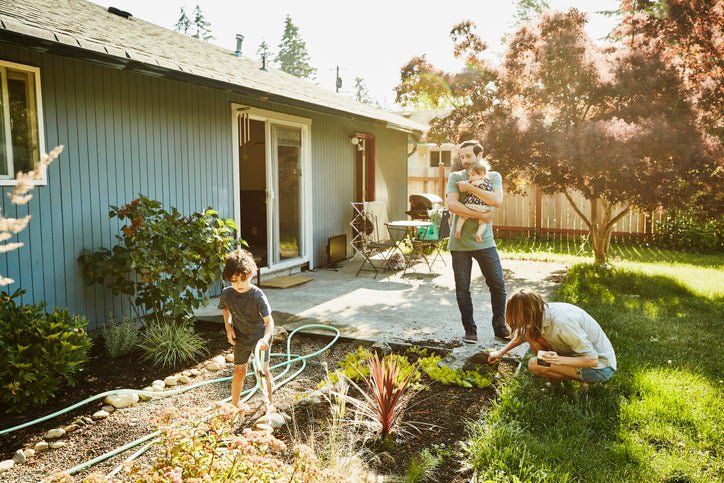 Here's what you really need to know about taking cash out of your home via a new mortgage.
The mortgage you sign when you first close on your home isn't necessarily the loan you'll keep for as long as you live there. You may, at some point, opt to refinance your mortgage.
Refinancing means swapping one loan for another. You can do this with a mortgage as well as other loan types. But there's a special refinance option some homeowners can take advantage of -- a cash-out refinance.
With a cash-out refinance, you borrow more than the amount of your existing loan balance and get the remainder in cash. For example, if you owe $100,000 on your mortgage, you might do a $130,000 cash-out refinance where the first $100,000 pays off your old lender and the remaining $30,000 goes to you.
The amount of extra money you'll be eligible to borrow will hinge on how much equity you have in your home, which is the portion you own outright. You can calculate equity by taking your home's market value and subtracting your remaining mortgage balance.
A cash-out refinance could be a move worth considering, but the truth about refinancing a mortgage can be hard to find. There's a lot of misinformation out there about what these types of loans entail. Here are a few myths about cash-out refinances that you should be aware of.
1. You can only use your extra money to fix or improve your home
You might assume that if you take extra money out of your home via a cash-out refinance, you can only use that money for things like home renovations or repairs. But actually, you can use that cash for any purpose. If you want, you can use it to pay off your credit card debt or other costly loans. The choice is yours.
2. You're better off with a cash-out refinance than a home equity loan
A home equity loan, like a cash-out refinance, allows you to borrow against the equity you've accumulated in your home and use the money for any purpose. You'll generally pay a lower interest rate on a cash-out refinance than with a home equity loan. So you might assume that it's always the better choice. But that's not necessarily the case.
When you do a cash-out refinance, you get a completely new mortgage, which means you have to deal with the process of closing on that loan and pay the closing costs that come with it. Home equity loans have closing costs, too, but since you might borrow a lot less with a home equity loan, your fees to finalize that loan may be much lower. Plus, if you need money quickly, a home equity loan is generally a better bet, since the closing process tends to go much faster than with a refinance.
3. It's free money -- what do you have to lose?
You might think that as long as you're eligible for a cash-out refinance, you might as well borrow as much as you can. After all, what's there to lose?
But actually, you do have one big thing to lose -- your home. Remember, a cash-out refinance is still a loan you have to pay off. If you take out too much cash and make your monthly loan payments higher, you'll risk falling behind on them. And once you become delinquent on a mortgage, you'll risk losing your home to foreclosure. It's for this reason that you should take care to borrow responsibly with a cash-out refinance.
Cash-out refinancing may or may not make sense for you, but either way, it's important to get your facts straight about it. That way, you'll be in a better position to make the right choice.
The Ascent's Best Mortgage Lender of 2022
Mortgage rates are at their highest level in years — and expected to keep rising. It is more important than ever to check your rates with multiple lenders to secure the best rate possible while minimizing fees. Even a small difference in your rate could shave hundreds off your monthly payment.
That is where Better Mortgage comes in.
You can get pre-approved in as little as 3 minutes, with no hard credit check, and lock your rate at any time. Another plus? They don't charge origination or lender fees (which can be as high as 2% of the loan amount for some lenders).
We're firm believers in the Golden Rule, which is why editorial opinions are ours alone and have not been previously reviewed, approved, or endorsed by included advertisers. The Ascent does not cover all offers on the market. Editorial content from The Ascent is separate from The Motley Fool editorial content and is created by a different analyst team.