Downsize Your Home or Rent It Out: What's Best for You?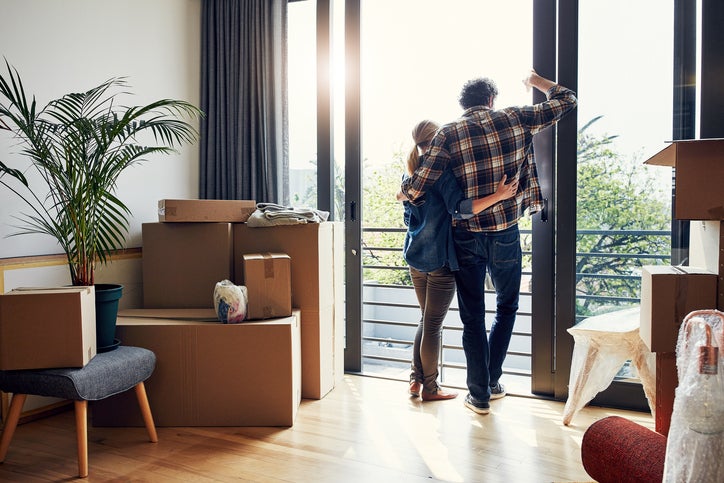 Many or all of the products here are from our partners that compensate us. It's how we make money. But our editorial integrity ensures our experts' opinions aren't influenced by compensation. Terms may apply to offers listed on this page.
Too much living space? Here's how to decide whether you should downsize or rent it out.
Having a larger home than you need can be a good problem to have. That scenario could arise if you become an empty nester, or if your needs change and you realize you're not utilizing all of the space you have available to you within your home.
If that's the situation you're in, you may be thinking of downsizing. But there's another option to consider -- renting out the part of your home you're not using. Here's how to navigate that decision.
The upside of downsizing your home
Downsizing your home could mean shrinking your mortgage payments and having fewer peripheral housing expenses to deal with. For example, if you stay in the same neighborhood, your property taxes might drop once you downsize, as might your insurance costs. It also generally takes less money to maintain, heat, and cool a smaller home than a larger one. The result? Your monthly bills could decline a lot.
Plus, having a smaller home could mean less headache. It won't take you as long to clean your home if there are fewer rooms that need attention.
The upside of renting out excess space in your home
You may have unused rooms in your home right now -- but will that situation change over time? Say you're sitting on excess space because your adult children have moved out. If you rent out those unused rooms but keep your larger home, you'll have the option to have your grown kids move back in if their circumstances warrant it, whereas if you downsize, you might take that option off the table.
Furthermore, depending on how much rent you're able to command, it could be enough to more than compensate for the higher costs of having a larger home. Say that in the course of downsizing, you can shrink your monthly housing costs by $1,000. Well, if you're able to take in $1,200 in rent every month, you'll actually come out ahead financially by virtue of having a tenant.
Of course, bringing in a tenant also means having to share your space with an outsider. If your tenant ends up being rude or inconsiderate, you could end up in a tough spot. But if you do a good job of vetting applicants and checking their references before renting to them, that may not be a problem.
What's the right call for you?
When you end up with more living space than you need, whether it pays to downsize or keep a larger home will heavily depend on how much flexibility you want. Once you downsize, you may be stuck with a smaller living space for years or even indefinitely.
On the other hand, a smaller home could mean less financial liability. If your neighborhood is hit with a massive property tax hike, for example, it might sting a lot less in a smaller home than a larger one.
Ultimately, you'll need to weigh the pros and cons of both choices before landing on one. You'll also need to check your local zoning laws. If it turns out you can't take in a tenant due to local restrictions or the layout of your home, that solves the dilemma for you.
We're firm believers in the Golden Rule, which is why editorial opinions are ours alone and have not been previously reviewed, approved, or endorsed by included advertisers. The Ascent does not cover all offers on the market. Editorial content from The Ascent is separate from The Motley Fool editorial content and is created by a different analyst team.