Fannie Mae and Freddie Mac Explain New 0.5% Mortgage Refinance Fee
by Christy Bieber | Updated July 19, 2021 - First published on Aug. 25, 2020
Many or all of the products here are from our partners that pay us a commission. It's how we make money. But our editorial integrity ensures our experts' opinions aren't influenced by compensation. Terms may apply to offers listed on this page.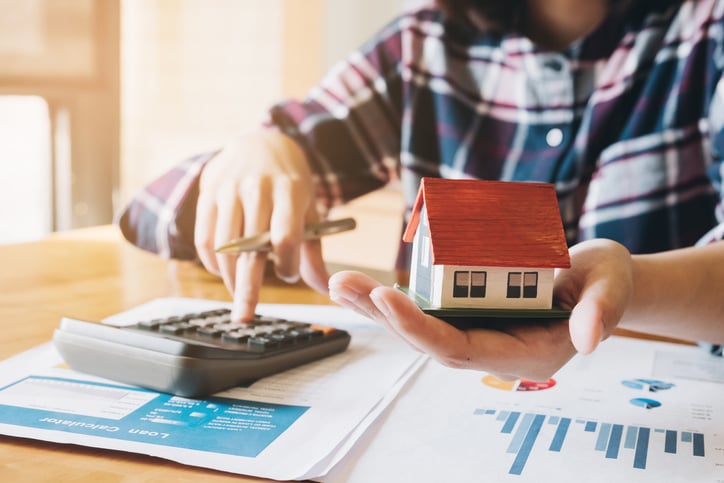 In response to criticisms about a new 0.5% mortgage refinance fee, Fannie Mae and Freddie Mac offer weak justification.
The novel coronavirus has caused unprecedented economic chaos and had a devastating impact throughout the country. But there's been one bright spot for homeowners: Mortgage rates have repeatedly hit record lows.
These low rates have created a boom in refinancing as many homeowners secure new, more affordable loans to provide much-needed budget flexibility and lower total repayment costs during these stressful times.
Unfortunately, recent news from Fannie Mae and Freddie Mac threatens to curtail demand for refinance loans by making them more expensive. As The Ascent reported recently, the two government-sponsored entities (GSEs) that purchase many of the country's mortgages from lenders announced a new 0.5% guarantee fee on refinance loans.
The GSEs attempted to justify the fee by indicating it was necessary because of COVID-19. But industry groups immediately spoke out against it, warning that the costs would be passed along to the consumer and refinancing would become more expensive as a result. Now, the CEOs of Fannie Mae and Freddie Mac have released a joint letter addressing these complaints -- but their answers are unlikely to satisfy critics.
Fannie Mae and Freddie Mac CEOs attempt to justify and downplay new refinance fee
Fannie Mae CEO Hugh Frater and Freddie Mac CEO David Brickman released a joint letter on Wednesday, Aug. 19, stating that, contrary to the criticism, they do not believe the new 0.5% guarantee fee will cause mortgage payments to rise.
Their explanation was twofold: They argue that the 0.5% is a one-time charge for refinance mortgages, not a 0.5% increase in the annual mortgage interest rate. And they say that borrowers will only refinance if doing so will save them money, even after paying transaction fees.
The second point is, of course, technically true -- borrowers won't choose to refinance a loan if they can't get a lower rate. However, the CEOs' assertions that the fee won't hurt homeowners because it applies only to refinance loans -- and owners wouldn't secure a refinance loan that doesn't lower their rate -- misses the point.
The new fee will likely make refinancing more expensive than it otherwise would have been. That means homeowners are now in a worse position relative to the one they'd be in if the fee didn't exist. Fewer buyers will be able to save by refinancing, and those who do won't save as much.
It's true, the fee won't push their payments up in comparison with the loans they currently have. But rates will still be higher than the ones they could have had if the fee hadn't been put in place. This is clearly what industry groups were criticizing, and it is disingenuous for the CEOs to claim otherwise. Claiming mortgage payments won't "go up" since people wouldn't refinance if it didn't lower their rate is skirting the issue.
The CEOs also pointed out that the fee will be less costly for homeowners than some industry groups were asserting. Those groups said the fees could cost between $1,400 and $1,500 based on median home prices, but Fannie and Freddie's letters said that instead homeowners simply wouldn't save as much by refinancing.
In fact, the letter states the fee would only add an estimated $15 a month to the average newly refinanced mortgage payments. By that logic, those with a median-priced home would save $118 per month instead of the $133 per month they'd otherwise have saved. Since they'll still reap savings, it's apparently OK that the fee has been imposed.
Again, however, this misses the point, as buyers and industry representatives are focused on how the fee will make refinancing more expensive relative to the cost of a refinance loan if the fee didn't exist -- not on how it compares to the cost of a homeowner's current mortgage.
Finally, the CEOs suggest that some lenders may simply absorb the cost of the new fee themselves, or pass only part of it on to consumers. It's unclear if this is true or not, but it still does not address the underlying problem. Fannie Mae and Freddie Mac's new charge could make refinancing more difficult and more costly during a time when they should be doing the opposite.
They have highlighted the efforts that Fannie Mae and Freddie Mac have made to help homeowners due to COVID-19, including halting foreclosures and putting forbearance programs into place. The CEOs have asserted they willingly absorbed the costs of these measures, which come at a price -- but they neglect to mention that the Coronavirus Aid, Relief, and Economic Security Act (CARES Act) required some of these steps to be taken -- or that borrowers will eventually face foreclosure or have to make up missed mortgage payments. So this explanation, too, falls short of justifying the new fee.
Industry groups are unlikely to be satisfied by an explanation that really isn't one at all. The CEOs are simply arguing homeowners can still take advantage of historically low rates without providing much justification for the actions they've taken to make that harder.
We're firm believers in the Golden Rule, which is why editorial opinions are ours alone and have not been previously reviewed, approved, or endorsed by included advertisers. The Ascent does not cover all offers on the market. Editorial content from The Ascent is separate from The Motley Fool editorial content and is created by a different analyst team.