Forbearance Worked, as Foreclosures Hit Record Lows in the Second Half of 2020
by Maurie Backman | Updated July 19, 2021 - First published on March 1, 2021
Many or all of the products here are from our partners that pay us a commission. It's how we make money. But our editorial integrity ensures our experts' opinions aren't influenced by compensation. Terms may apply to offers listed on this page.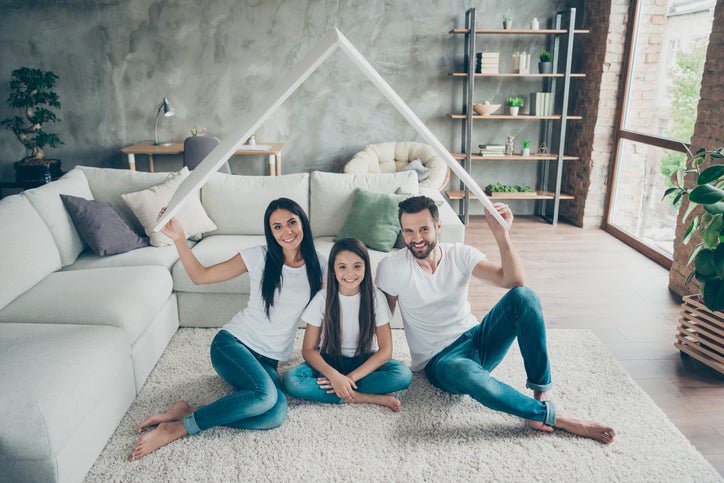 Forbearance helped prevent a world of foreclosures -- and a homelessness crisis.
When the coronavirus pandemic first hit, many people lost their jobs within weeks, causing the U.S. unemployment rate to skyrocket to a record high in April of 2020. Recognizing that the public needed help, lawmakers passed the CARES Act, a relief bill that included a number of lifelines -- $1,200 stimulus checks, boosted unemployment benefits, and protections for homeowners.
Under the CARES Act, mortgage borrowers were given the option to put their home loans into forbearance on the basis of experiencing an economic hardship. Mortgage lenders were required to approve forbearance requests without demanding documentation of those hardships. And forbearance was initially slated to last for up to 360 days, giving homeowners a year to put their mortgage payments on pause. (It's since been extended by six months for loans that were put into forbearance by June 30, 2020.)
Now, data from the Federal Reserve Bank of New York shows that forbearance did its job. Roughly 30,000 individuals had a new foreclosure notation added to their credit reports during the second half of 2020, which is the lowest level of foreclosure reporting on record since 1999.
If you haven't yet put your mortgage into forbearance but are struggling with your monthly home loan payments, it's something to consider doing sooner rather than later. Putting your loan on pause could be just the thing to spare your credit score from damage, while allowing you to avoid foreclosure for failing to make payments.
The upside of forbearance
Normally, forbearance is something that can be noted on your credit report and serve as a black mark (though it won't cause as much damage as missing actual mortgage payments). But under the CARES Act, forbearance can't count against you in any way, so it won't hurt your credit.
What's more, your lender can't force you to catch up on your missed payments via a single lump-sum payment once forbearance ends. Rather, you'll be given a more reasonable path to make good on those missed payments, whether it means making a higher payment each month or extending the life of your loan (for example, extending your 22-year repayment window to 23 years so you can tack on those missed payments at the end).
During forbearance, you're also allowed to pay your mortgage if you can swing it. That way, you'll have fewer payments to catch up on. But you won't have to make those payments, which means you won't risk becoming delinquent and subjecting yourself to foreclosure.
Don't delay
Recently, the window to apply for mortgage forbearance was extended to June 30, 2021, so if you've been contemplating forbearance, be sure to make your request by then. If you don't want to put your mortgage into forbearance but you're having trouble paying it, you can also talk to your lender to see what options you have. Your lender might agree to modify the terms of your loan so your payments are more manageable. Or you may be eligible to refinance your mortgage to a lower interest rate that reduces your monthly payments. These are good options if you're capable of mostly paying your mortgage but need some level of relief. And that way, you won't have all those payments to catch up on as you would under forbearance.
However, if you're mostly unable to keep up with your housing payments, forbearance is the way to go. There's little to lose by pausing your loan payments and buying yourself some financial breathing room.
The Ascent's Best Mortgage Lender of 2022
Mortgage rates are on the rise — and fast. But they're still relatively low by historical standards. So, if you want to take advantage of rates before they climb too high, you'll want to find a lender who can help you secure the best rate possible.
That is where Better Mortgage comes in.
You can get pre-approved in as little as 3 minutes, with no hard credit check, and lock your rate at any time. Another plus? They don't charge origination or lender fees (which can be as high as 2% of the loan amount for some lenders).
We're firm believers in the Golden Rule, which is why editorial opinions are ours alone and have not been previously reviewed, approved, or endorsed by included advertisers. The Ascent does not cover all offers on the market. Editorial content from The Ascent is separate from The Motley Fool editorial content and is created by a different analyst team.