Good News for Homebuyers as Average Mortgage Rates for September 2 Dip Slightly
by Christy Bieber | Updated July 19, 2021 - First published on Sept. 2, 2020
Many or all of the products here are from our partners that pay us a commission. It's how we make money. But our editorial integrity ensures our experts' opinions aren't influenced by compensation. Terms may apply to offers listed on this page.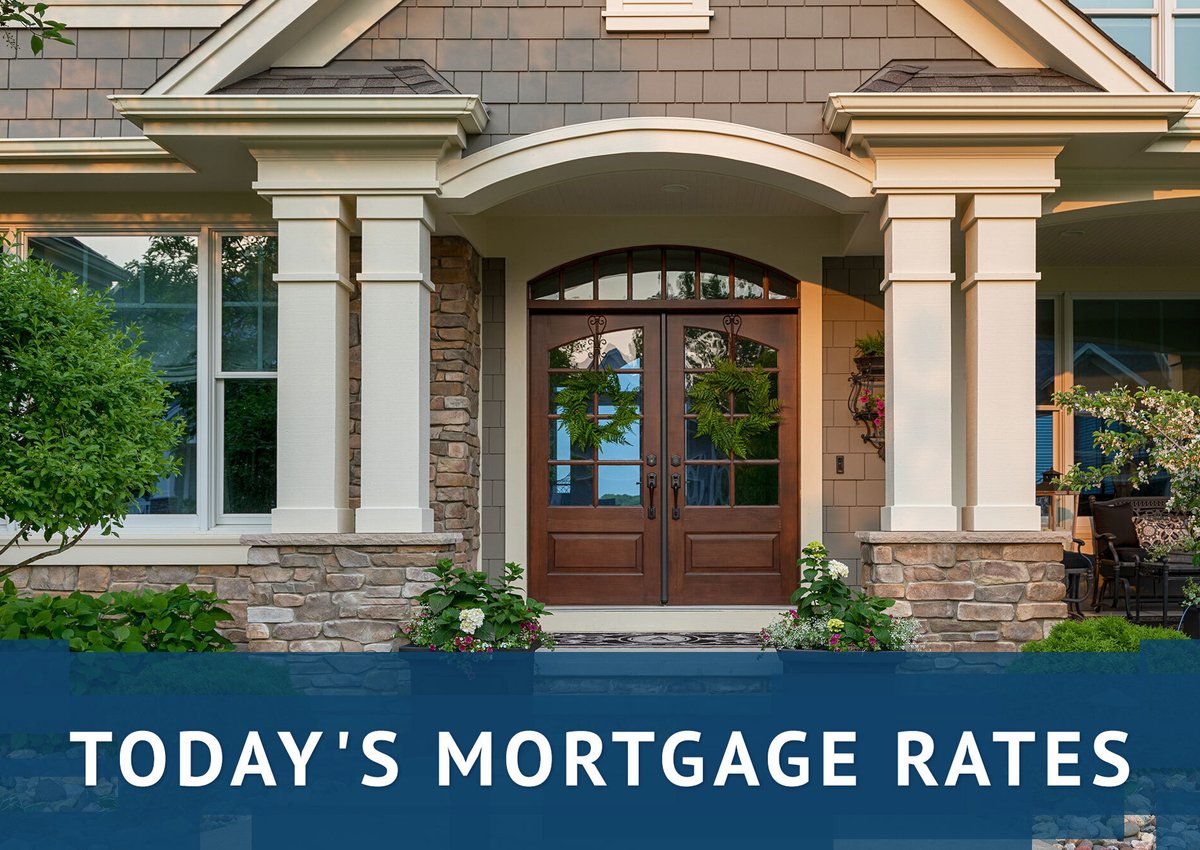 Good news for homebuyers as mortgage rates once again dip, providing an opportunity to secure a loan at a historically low rate.

On Sept. 2, the average mortgage rate for a 30-year mortgage dipped below 3.00% again. While mortgage rates this low once seemed unimaginable, borrowers have repeatedly seen interest rates fall to record lows this summer. While today's average rates don't set a new record, they're still below rates in recent days, are very competitive, and are well worth locking in for most would-be homebuyers who want an affordable home loan.
Here are the average rates for Sept. 2.
| Term | Today's Rate | APR |
| --- | --- | --- |
| 30-Year Fixed Mortgage Rate | 2.975% | 3.125% |
| 20-Year Fixed Mortgage Rate | 2.989% | 3.138% |
| 15-Year Fixed Mortgage Rate | 2.491% | 2.682% |
| 5/1 ARM | 3.438% | 3.474% |
Data source: The Ascent's national mortgage interest rate tracking.
30-year mortgage rates
Any time a 30-year fixed rate mortgage is available at a rate below 3.00%, borrowers will get one of the most affordable loans in history. On Sept. 2, rates have once again fallen below that threshold, with the average mortgage rate coming in at just 2.975%. The opportunity to lock in a loan at such a low rate can make your costs much more affordable over time. In fact, for a $200,000 loan, you'd be looking at a monthly principal and interest payment of $841 (not including taxes and insurance) and a total loan cost of just $302,585.
20-year mortgage rates
Average interest rates on a 20-year fixed rate mortgage have come in at 2.989% as of Sept. 2. This is slightly higher than the interest charged on a 30-year fixed rate loan. It's not common for shorter loan terms to have a higher interest rate than longer ones, but even with the fact the rate is slightly higher, your loan would cost less over time to repay due to the fact you're paying interest for a decade less. Monthly principal and interest costs would total $1,108 and the total cost of your loan, not including taxes and insurance, would be $265,943 .
With the rate on a 30-year mortgage coming in lower, though, it may make sense to just choose the loan with the longer term and make extra payments if you want to become debt-free sooner.
15-year mortgage rates
With an average interest rate of 2.491% as of Sept. 2, a 15-year mortgage will cost you much less in interest than either a 30-year or 20-year loan both because your interest costs are lower and because you're paying off your loan far sooner. The tradeoff for being debt-free faster is higher monthly payments, though, so you'll need to be sure you can afford them. For a $200,000 loan, you'd be looking at a monthly payment of $1,333 and total loan costs of $239,892.
5/1 ARMs
The average interest rate for a 5/1 ARM is 3.438% as of Sept. 2. ARM stands for adjustable-rate mortgage, which means your rate is not fixed but rather is tied to a financial index and can change over time. A 5/1 ARM gets its name because it will have its initial rate fixed for the first five years and then the rate can adjust once annually thereafter.
Since rates are at historic lows right now, there's a good chance the rate would end up adjusting upward. Most borrowers would be better off choosing the lower interest rate that 30-year fixed rate loans are offering and benefiting from the certainty of knowing their interest charges and repayment costs won't change for the life of the loan.
Should I lock in a mortgage right now?
A mortgage rate lock guarantees you a specific rate for a preset period of time -- usually 30 days, but you may be able to lock in your rate for up to 60 days. You'll generally pay a fee for a mortgage rate lock, but in exchange, you're protected in the event that there's a substantial jump in rates between now and your loan closing date.
If you plan to close on your home within the next month, then it could pay to lock in your rate based on how today's numbers look, and also based on recent rate fluctuations. Today's rates are actually quite competitive across the board, so no matter what loan term you're interested in, you have a chance to lock in a good deal.
However, if your closing is more than a month away, you may want to choose a floating rate lock instead for what will generally be a higher fee, but a potentially worthwhile one. A floating rate lock allows you to snag a lower rate on your mortgage if rates fall prior to your closing, and given the way rates have moved in recent weeks, there's a chance they could still go lower in time.
LOCK if closing in 7 days
LOCK if closing in 15 days
LOCK if closing in 30 days
FLOAT if closing in 45 days
FLOAT if closing in 60 days
Regardless of whether you decide to lock in your loan now or wait to see if rates drop further, you should make sure you've done all you can to become a well-qualified buyer, including improving your credit score so you can get the most competitive rate. You'll also want to shop around with at least three different mortgage lenders as rates and terms can vary and some may provide you with a much more affordable loan than others.
We're firm believers in the Golden Rule, which is why editorial opinions are ours alone and have not been previously reviewed, approved, or endorsed by included advertisers. The Ascent does not cover all offers on the market. Editorial content from The Ascent is separate from The Motley Fool editorial content and is created by a different analyst team.