3 HELOC Myths You Shouldn't Believe
by Maurie Backman | Updated July 19, 2021 - First published on Oct. 23, 2020
Many or all of the products here are from our partners that compensate us. It's how we make money. But our editorial integrity ensures our experts' opinions aren't influenced by compensation. Terms may apply to offers listed on this page.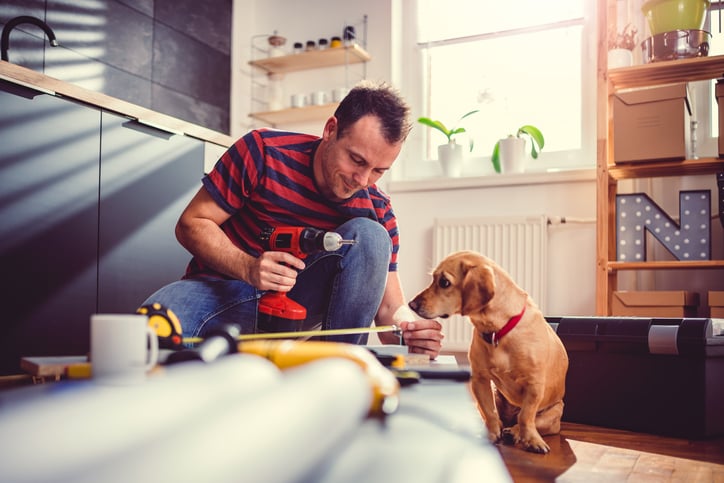 Interested in a home equity line of credit? Be sure to get your facts straight first.
If you need to borrow money, you have several options. You can apply for a personal loan and use the proceeds in any way you choose. If you own a home you have equity in, you can do a cash-out mortgage refinance and use the extra money for whatever you need. Similarly, you can borrow against your home with a home equity loan or a home equity line of credit (HELOC).
The beauty of HELOCs is that they're extremely flexible. Rather than borrow a lump sum that immediately begins to accrue interest, a HELOC gives you access to a line of credit. You can then draw from it as you please over a preset period of time (usually five to 10 years). But if you're thinking of getting a HELOC, be sure not to buy into the following myths.
1. They're easy to get
During normal times, HELOCs are fairly easy to qualify for, simply because they're based on the level of equity you have in your home rather than factors like your credit score. Not only that, but your home is used as collateral for a HELOC. That means there's less risk to a lender than with a personal loan, which isn't secured by a specific asset.
But during periods of economic unrest, HELOCs can be difficult to come by. Such was the case during the coronavirus pandemic, when lenders started to pull back on HELOCs until the jobless rate declined. Therefore, don't assume you can fall back on a HELOC and let your credit score fall to pieces. You may need that good credit if a HELOC is temporarily off the table.
2. You can only use them to improve your home
With a HELOC, you can use your proceeds for any reason at all. Just because the name has the word "home" in it doesn't mean the money has to be used for something home related. That said, if you do use that money for home improvement purposes, you'll be able to deduct the interest you pay on a HELOC on your taxes. If you use your HELOC to fix your car or take a vacation, you won't be eligible for that tax break.
3. They're the cheapest way to access home equity
The interest you'll pay on a HELOC will generally be lower than what you'll be charged with a personal loan. But there may be an even cheaper way to borrow against your home equity: a cash-out refinance. This especially holds true today, when mortgage rates are extremely low and aren't showing signs of increasing.
Now, one thing to keep in mind is that closing costs on a cash-out refinance will generally exceed those of a HELOC. Closing costs for both products typically range from 2% to 5% of the loan amount. But with a cash-out refinance, you'd borrow the cash you need plus your entire remaining mortgage balance, whereas with a HELOC, you'd only borrow the cash you need.
To put it another way, say you need $20,000 for renovations. With a HELOC, you borrow that $20,000 and pay closing costs on that sum. With a cash-out refinance, you borrow $20,000 plus whatever you still owe on your mortgage. If your balance is $100,000, you'd pay closing costs on $120,000. A cash-out refinance generally doesn't make sense unless you're also looking to lower your mortgage interest rate. But if so, it may be more beneficial to take cash out of your mortgage than to apply for a HELOC separately.
A HELOC can be a great option when you need money. Just be sure you truly understand how this product works before you commit.
We're firm believers in the Golden Rule, which is why editorial opinions are ours alone and have not been previously reviewed, approved, or endorsed by included advertisers. The Ascent does not cover all offers on the market. Editorial content from The Ascent is separate from The Motley Fool editorial content and is created by a different analyst team.