Here's How Much the Monthly Payment Would Be for a Median-Priced Home
by Christy Bieber | Updated July 19, 2021 - First published on March 25, 2021
Many or all of the products here are from our partners that pay us a commission. It's how we make money. But our editorial integrity ensures our experts' opinions aren't influenced by compensation. Terms may apply to offers listed on this page.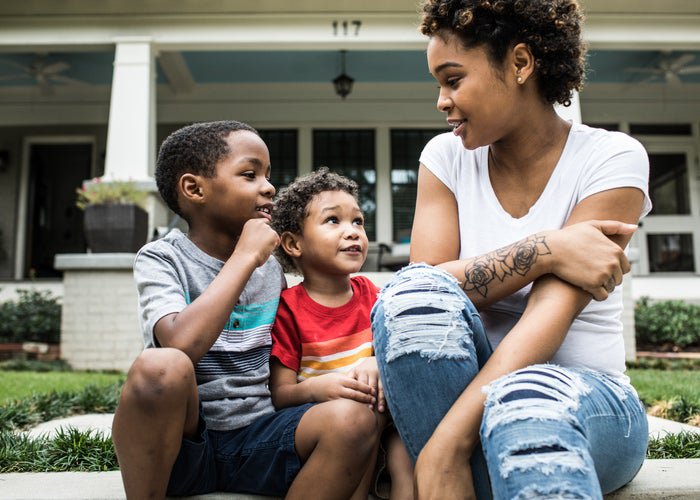 This is what your mortgage payment could look like if you purchased a median price home.
In December of 2020, the median sale price for homes hit $309,800.
If you're considering buying the typical home that's valued at this amount, you may be wondering if you can afford it. To help make that decision, you'll need to consider what the monthly payment would be and whether it fits comfortably in your budget.
How is the monthly payment for a median-priced home determined?
The monthly payment you'll owe on your mortgage is typically made up of four separate components:
Mortgage principal
Mortgage interest
Taxes
Insurance
Mortgage principal and interest usually account for the bulk of this payment. And the specific amount of these costs depends on:
Private mortgage insurance (PMI) is typically mandatory if you have less than 20% down. It protects lenders in case of foreclosure. While you'd be responsible for making the monthly payment for it, it doesn't actually protect you.
How much would the monthly payment be for a median-priced home?
To find out exactly how much you'd pay for a monthly payment, you would need to get a personalized mortgage quote. But you can get a rough idea of the costs based on a few examples.
There are a number of reasons why you shouldn't buy a home without a 20% down payment. So let's look at what your monthly payments would be if you buy a median-priced home with that down payment. In this scenario, you'd be borrowing $247,840.
So what would your monthly payments translate to?
If you took out a 30-year fixed-rate mortgage at an interest rate of 3%, your monthly payment (including principal and interest) would be around $1,044.90 per month
If you took a 15-year fixed rate mortgage at a rate of 2.4%, your monthly payment for principal and interest would be $1,640.93.
Now you'd also have to add taxes and insurance onto that. In both scenarios, the Ascent's mortgage calculator estimates that you'd owe a monthly payment of:
$260.75 in taxes
$108.42 for insurance
That would mean your total monthly payment would add up to:
$1,414.07 with the 30-year loan
$2,010.10 with the 15-year loan
Obviously, you'll pay a lot more each month if you opt for the 15-year loan. But you'll save considerably on interest over time -- paying total interest costs of $128,325.91 with the 30-year compared with $47,527.17 for the 15-year. Still, the larger monthly payment may become a burden.
If your interest rate is higher than these amounts, you could also end up paying a lot more. In fact, bumping up the rate on the 30-year loan from 3.00% to 3.50% would raise:
your monthly principal and interest payment to $1,113.47
your total payment to $1,482.64
your total interest costs to $153,006.62
If you live in a high tax area, it's more expensive than normal to insure your home (perhaps because you're in a flood zone). Or if you must pay private mortgage insurance, you can expect your monthly costs to be higher as well.
Can you afford a median-priced home?
While these monthly payments give you an idea of what a median-priced home might cost, you'll ultimately need to get a mortgage rate quote to see what interest rate you'd be approved for and what your loan terms would look like. Many lenders provide rate quotes without a hard credit inquiry, so there's no reason not to shop around and see what your payment would be under different scenarios.
Once you know your monthly costs, compare it to your income. Ideally, your total housing costs (including mortgage payments, taxes, and other associated expenses) won't exceed 30% of your income. And if you have a lot of debt or other pressing financial goals, such as early retirement, then you'd want to be especially certain you are keeping your payment as low as possible.
The bottom line is you should always find out exactly what your monthly payment would be before you decide to buy a median-priced home -- or any other house for that matter. And make sure it fits comfortably in your budget before you move forward with your purchase.
The Ascent's Best Mortgage Lender of 2022
Mortgage rates are on the rise — and fast. But they're still relatively low by historical standards. So, if you want to take advantage of rates before they climb too high, you'll want to find a lender who can help you secure the best rate possible.
That is where Better Mortgage comes in.
You can get pre-approved in as little as 3 minutes, with no hard credit check, and lock your rate at any time. Another plus? They don't charge origination or lender fees (which can be as high as 2% of the loan amount for some lenders).
We're firm believers in the Golden Rule, which is why editorial opinions are ours alone and have not been previously reviewed, approved, or endorsed by included advertisers. The Ascent does not cover all offers on the market. Editorial content from The Ascent is separate from The Motley Fool editorial content and is created by a different analyst team.