Homeowners Are Unhappy With Mortgage Companies. Here's Why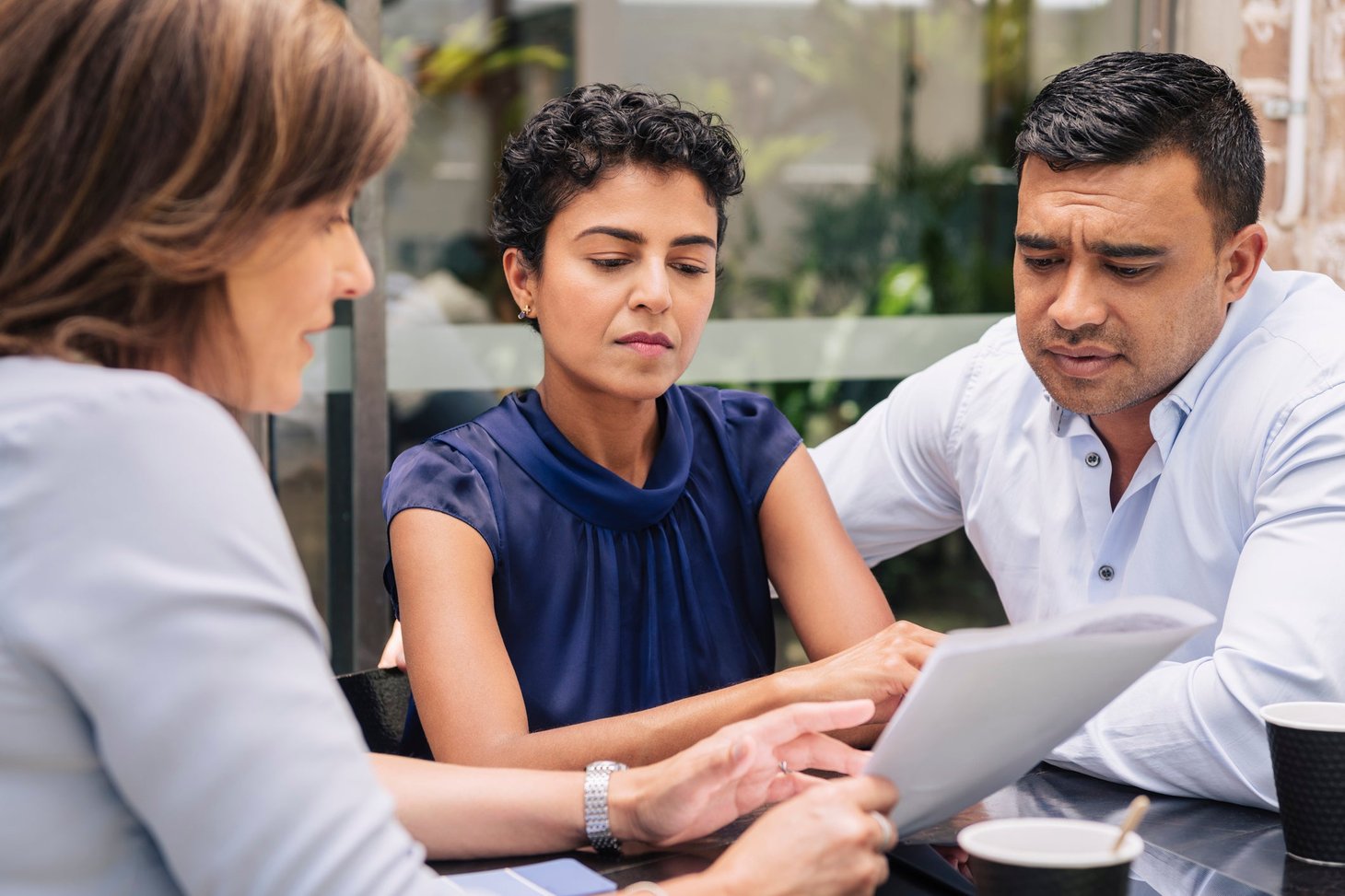 Many or all of the products here are from our partners that compensate us. It's how we make money. But our editorial integrity ensures our experts' opinions aren't influenced by compensation. Terms may apply to offers listed on this page.
Human connection still matters in business.
---
Key points
Customer satisfaction with mortgage lenders has eroded due to one-size-fits-all digital workflows.
The ability to work with a real person still matters.
---
Could it be that we Americans still crave human connection? After years of viewing ourselves as a society that cannot function without technology, is it possible that what really matters is having a person to talk to? If so, it would help explain the latest J.D. Power Primary Mortgage Origination Satisfaction Study.
Eroding mortgage satisfaction
Despite record-low interest rates and millions of homeowners who were able to refinance their mortgages (saving an average of $300 per month), customers report being less satisfied with their mortgage companies in 2021 than they were in 2020.
According to the J.D. Power study, mortgage originators streamlined their refinancing process in order to keep up with surging demand. In the process, they created a sort of one-size-fits-all digital workflow that left some customers feeling left out in the cold.
As demand for mortgage approvals and refinancing has grown, mortgage companies have scrambled to find ways to move as many loans as possible. In an effort to speed up the process, lenders offered self-help digital tools that allowed customers to do a lot of the legwork themselves. Loans might have moved through the system faster, but borrowers were not necessarily pleased with the way they were treated.
According to Jim Houston, managing director of consumer lending and automotive finance intelligence at J.D. Power, "It's not enough to provide consumers with electronic applications and digitized tools to streamline and expedite activities up to and including loan closing. Today's mortgage customers expect personalized, highly customizable experiences that include the right mix of technology and personal interactions based on their unique needs and wants."
In other words, borrowers want it all. They want to be able to access their loan application online when it's convenient, and they want to pick up the phone and reach a friendly, knowledgeable representative of the loan company when they have questions.
The study shows that both banks and non-bank lenders have seen declines in their customer satisfaction scores, driven largely by customers who were unhappy with their refinancing experience.
READ MORE: What You Should Know About Non-Bank Mortgage Lenders
A look under the hood
We turned to Craig Martin, managing director and global head of wealth and lending at J.D. Power, for help understanding what it means.
"If you get under the hood, what really happened this year was that the refinancing experience was slower and more frustrating," Martin said. "And the people who responded to the survey are people who closed loans with a particular lender. What we don't capture is how many people started with one lender, were unhappy, and moved on to another lender."
So, what happened? Has our technology-loving country become dissatisfied with doing everything online? Probably not. After all, the overall customer satisfaction score only dropped by 5 points out of 1,000, just enough to capture the attention of lenders but not enough to inspire panic.
According to Martin, volume played a big part this year. For example, a mortgage lender employee may be waiting for a loan update from underwriting on a particular loan. However, underwriting is running slow. Perhaps the employee should call the loan applicant and let them know that underwriting is running behind but they are hesitant to do so. In addition to having no real news to share, the employee does not want to take the blame for what's (not) happening but also does not want to throw underwriting under the bus.
The employee feels stuck, but unsure of what they should do. What they may not realize is how much a single call would mean to an anxious borrower, or how left out of the loop the borrower feels.
"The funny thing I've learned is that it's not just the technology that matters," said Martin. "It's how humans supply the technology."
Martin said that mortgage providers are spending millions on technology, sure it will improve the way they provide service. And while technology is important, it's not enough on its own. During times of stress, like buying or refinancing a home, people long for another human who can help it all make sense. It's the marriage of human touch and technology that seems to get closest to the customer service sweet spot.
"What we find really interesting is that people are looking for a trusted expert and want validation," Martin said. "Similar to the wealth management space, people are looking for guidance and want to be confident in their decisions. They want to sit down with an expert."
Martin calls the combination of technology and human interaction "symbiotic," with each component mutually benefiting the other. He says that companies that did well in the J.D. Power survey -- like Guild Mortgage and Rocket Mortgage -- have figured out how to blend technology with the human touch.
If the J.D. Power study is any indication, perhaps the real lesson here for lenders is that technology may speed up the lending process, but it will never take the place of the people who man the phones, return emails, and otherwise walk customers through the process.
We're firm believers in the Golden Rule, which is why editorial opinions are ours alone and have not been previously reviewed, approved, or endorsed by included advertisers. The Ascent does not cover all offers on the market. Editorial content from The Ascent is separate from The Motley Fool editorial content and is created by a different analyst team.
Dana George
has no position in any of the stocks mentioned. The Motley Fool has no position in any of the stocks mentioned. The Motley Fool has a
disclosure policy
.