Mortgage Rates for August 26, 2020 -- 30 Year Rate Back Above 3%
by Christy Bieber | Updated July 19, 2021 - First published on Aug. 26, 2020
Many or all of the products here are from our partners that pay us a commission. It's how we make money. But our editorial integrity ensures our experts' opinions aren't influenced by compensation. Terms may apply to offers listed on this page.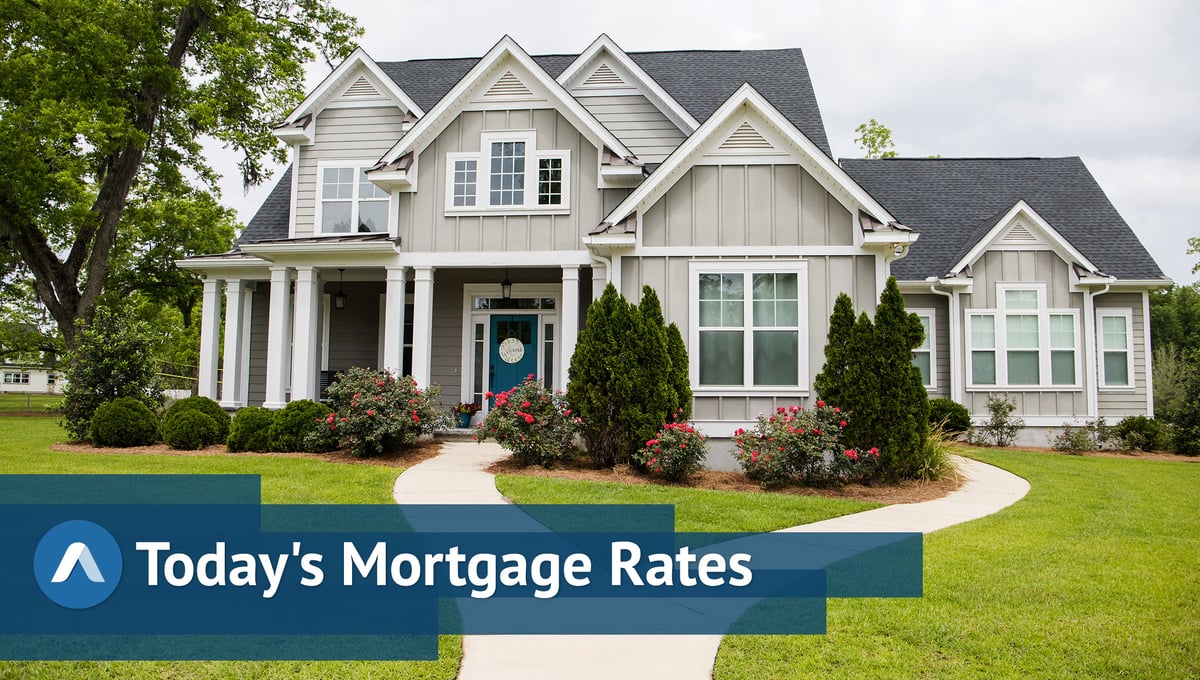 Mortgage rates are still competitive. Should you lock in your rate today?
Mortgage rates for Aug. 26 have crept up a bit compared with recent lows, but homebuyers still have a lot to be happy about. Although mortgage rates aren't plunging to new record lows right now, interest rates are still incredibly competitive. In fact, many buyers will find locking in their rate is still well worth it, especially after they've taken the time to shop around for the most affordable loan. To help you decide, here are today's average mortgage rates for Aug. 26.
| Term | Today's Rate | APR |
| --- | --- | --- |
| 30-Year Fixed Mortgage Rate | 3.214% | 3.139% |
| 20-Year Fixed Mortgage Rate | 2.985% | 3.141% |
| 15-Year Fixed Mortgage Rate | 2.565% | 2.758% |
| 5/1 ARM | 3.253% | 3.309% |
Data source: The Ascent's national mortgage interest rate tracking.
30-year mortgage rates
While 30-year mortgages had fallen below 3.00% in recent days, they're back up to an average rate of 3.214% for Aug. 26. Although this rate may not look great compared to last week, it is still near historic lows and is very affordable considering you're getting the certainty of a fixed rate for the life of your loan. At today's average rate of 3.215%, you'd be looking at a total loan cost of $311,967 and a monthly payment of $867 for principal and interest (not counting taxes and insurance) on a $200,000 loan. That's a pretty good deal, and one many would-be homebuyers may want to lock in.
20-year mortgage rates
Although the average rate on a 30-year loan has crept above 3.00%, 20-year loans are still averaging just 2.985% as of Aug. 26. This is a very low rate well worth locking in as it will make total loan repayment costs very low, especially as you'll be paying off your home loan a decade sooner than with a 30-year loan. If you lock in at today's average rate, your monthly payment for a $200,000 loan would be just $1,108 and your total loan repayment cost would be $265,847. Although your monthly payment is higher than for a 30-year loan, the lower rate and shortened timeline for repayment cuts off $46,120 in total cost.
15-year mortgage rates
Mortgage rates on loans with a shorter repayment timeline are usually lower, and that's the case today with 15-year mortgages posting an average rate of 2.565%. With a rate this low, your monthly payment would be $1,340 on a $200,000 loan and your total repayment costs would come in at $241,147. If you can afford the higher monthly payments, the interest savings -- and the fact you'd be debt-free in half the time compared with a 30-year loan -- can make a 15-year mortgage an ideal option.
5/1 ARMs
Adjustable-rate mortgages require you to give up the certainty that a fixed-rate loan provides. With a 5/1 ARM, your starting interest rate would be locked in for the first five years -- hence the name. After that, it could change annually. Since the average rate on a 5/1 ARM is higher than the average rate on a 30-year loan, it would likely make little sense for borrowers to choose this loan option and take the risk of their interest rate and payment rising over time… particularly given that rates still do remain near historic lows even as the 30-year rate has crept up a bit in recent days.
Should I lock in a mortgage right now?
A mortgage rate lock guarantees you a specific rate for a preset period of time -- usually 30 days, but you may be able to lock in your rate for up to 60 days. You'll generally pay a fee for a mortgage rate lock, but in exchange, you're protected in the event that there's a substantial jump in rates between now and your loan closing date.
If you plan to close on your home within the next month, then it could pay to lock in your rate based on how today's numbers look, and also based on recent rate fluctuations. Today's rates are actually quite competitive across the board, so no matter what loan term you're interested in, you have a chance to lock in a good deal.
However, if your closing is more than a month away, you may want to choose a floating rate lock instead for what will generally be a higher fee, but a potentially worthwhile one. A floating rate lock allows you to snag a lower rate on your mortgage if rates fall prior to your closing, and given the way rates have moved in recent weeks, there's a chance they could go lower in time.
LOCK if closing in 7 days
LOCK if closing in 15 days
LOCK if closing in 30 days
FLOAT if closing in 45 days
FLOAT if closing in 60 days
Locking in may be the best choice for you, but before you decide, try to shop around with three or more mortgage lenders to compare credit score requirements and other qualifying requirements to see which offers you the best price. Your mortgage is likely the largest debt you'll take on, so it's worth taking the time to get the lowest rate you can.
The Ascent's Best Mortgage Lender of 2022
Mortgage rates are at their highest level in years — and expected to keep rising. It is more important than ever to check your rates with multiple lenders to secure the best rate possible while minimizing fees. Even a small difference in your rate could shave hundreds off your monthly payment.
That is where Better Mortgage comes in.
You can get pre-approved in as little as 3 minutes, with no hard credit check, and lock your rate at any time. Another plus? They don't charge origination or lender fees (which can be as high as 2% of the loan amount for some lenders).
We're firm believers in the Golden Rule, which is why editorial opinions are ours alone and have not been previously reviewed, approved, or endorsed by included advertisers. The Ascent does not cover all offers on the market. Editorial content from The Ascent is separate from The Motley Fool editorial content and is created by a different analyst team.