No Foreclosures Until 2022 if New CFPB Rule Passes
by Maurie Backman | Updated July 19, 2021 - First published on April 6, 2021
Many or all of the products here are from our partners that pay us a commission. It's how we make money. But our editorial integrity ensures our experts' opinions aren't influenced by compensation. Terms may apply to offers listed on this page.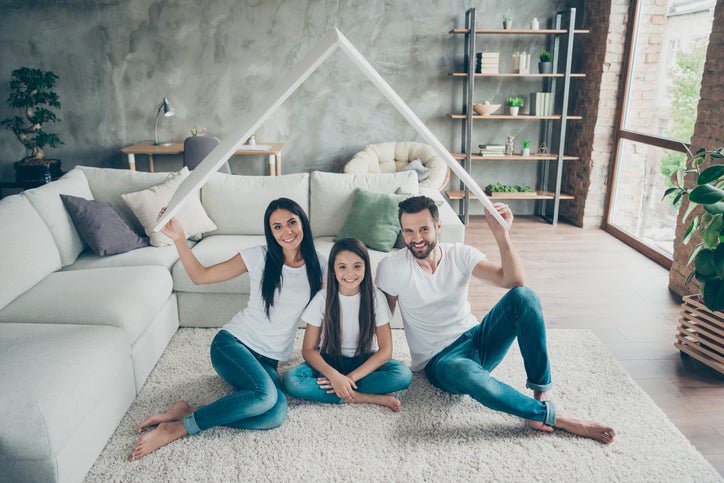 Homeowners may be in line for added relief during the pandemic.
Millions of Americans have been struggling with unemployment and dealing with income loss over the past year. This includes homeowners. The good news is that there has been some relief for mortgage borrowers since the start of the pandemic.
For one thing, forbearance has helped put a pause on monthly mortgage payments. Lenders have also been barred from moving forward with foreclosure proceedings against borrowers who are delinquent on their payments. And now, the Consumer Financial Protection Bureau (CFPB) is proposing a new rule in an effort to prevent a wave of foreclosures later this year.
No foreclosures in 2021
During forbearance, mortgage borrowers aren't dinged for being delinquent on their home loan payments, and as such, they're protected against foreclosure. But mortgage forbearance maxes out at 18 months. And it's estimated that as many as 1.7 million borrowers will reach the end of their forbearance period by September or October of this year. That means homeowners who entered forbearance early on in the pandemic will be at risk of foreclosure if they can't make good on their mortgage payments from that point onward.
It's for this reason that the CFPB is proposing a rule that would prohibit foreclosures for the remainder of the year. This could help to keep many from losing their homes.
Now to be clear, mortgage lenders can't initiate foreclosure the moment a mortgage payment is missed. Rather, borrowers need to be more than 120 days delinquent for foreclosure to come into play. But by barring foreclosures, the CFPB is hoping to give mortgage lenders time to help borrowers come out of forbearance and figure out their next steps.
That could mean loan modification, where the terms of a mortgage are altered to make it more affordable. These arrangements take time to set up, though. So the idea is to give lenders and borrowers a period following forbearance to sync up and work on a solution.
Of course, some mortgage borrowers whose finances don't improve by later this year may opt to walk away from their homes. Home values have soared on a national level. So right now, there's less risk of borrowers being underwater on their mortgages -- a scenario that occurs when a home's outstanding mortgage balance is greater than its market value.
But not everyone who continues to struggle financially will want to walk away from a home. That's why the CFPB's rule could buy borrowers more breathing room as they figure out their next steps. It could also give borrowers more time to become gainfully employed again.
Right now, the jobless rate is still pretty high compared to where it was before the pandemic started. The hope is that as 2021 progresses, more jobs are added back so that the unemployment rate continues to decline. If the economy opens up, more homeowners could find themselves in a position where they're able to resume mortgage payments post-forbearance. But clearly, the CFPB isn't counting on that and wants a backup plan.
The Ascent's Best Mortgage Lender of 2022
Mortgage rates are on the rise — and fast. But they're still relatively low by historical standards. So, if you want to take advantage of rates before they climb too high, you'll want to find a lender who can help you secure the best rate possible.
That is where Better Mortgage comes in.
You can get pre-approved in as little as 3 minutes, with no hard credit check, and lock your rate at any time. Another plus? They don't charge origination or lender fees (which can be as high as 2% of the loan amount for some lenders).
We're firm believers in the Golden Rule, which is why editorial opinions are ours alone and have not been previously reviewed, approved, or endorsed by included advertisers. The Ascent does not cover all offers on the market. Editorial content from The Ascent is separate from The Motley Fool editorial content and is created by a different analyst team.