Our Builder Went Bankrupt After Constructing Our Home. Here's What Happened Next
Many or all of the products here are from our partners that pay us a commission. It's how we make money. But our editorial integrity ensures our experts' opinions aren't influenced by compensation. Terms may apply to offers listed on this page.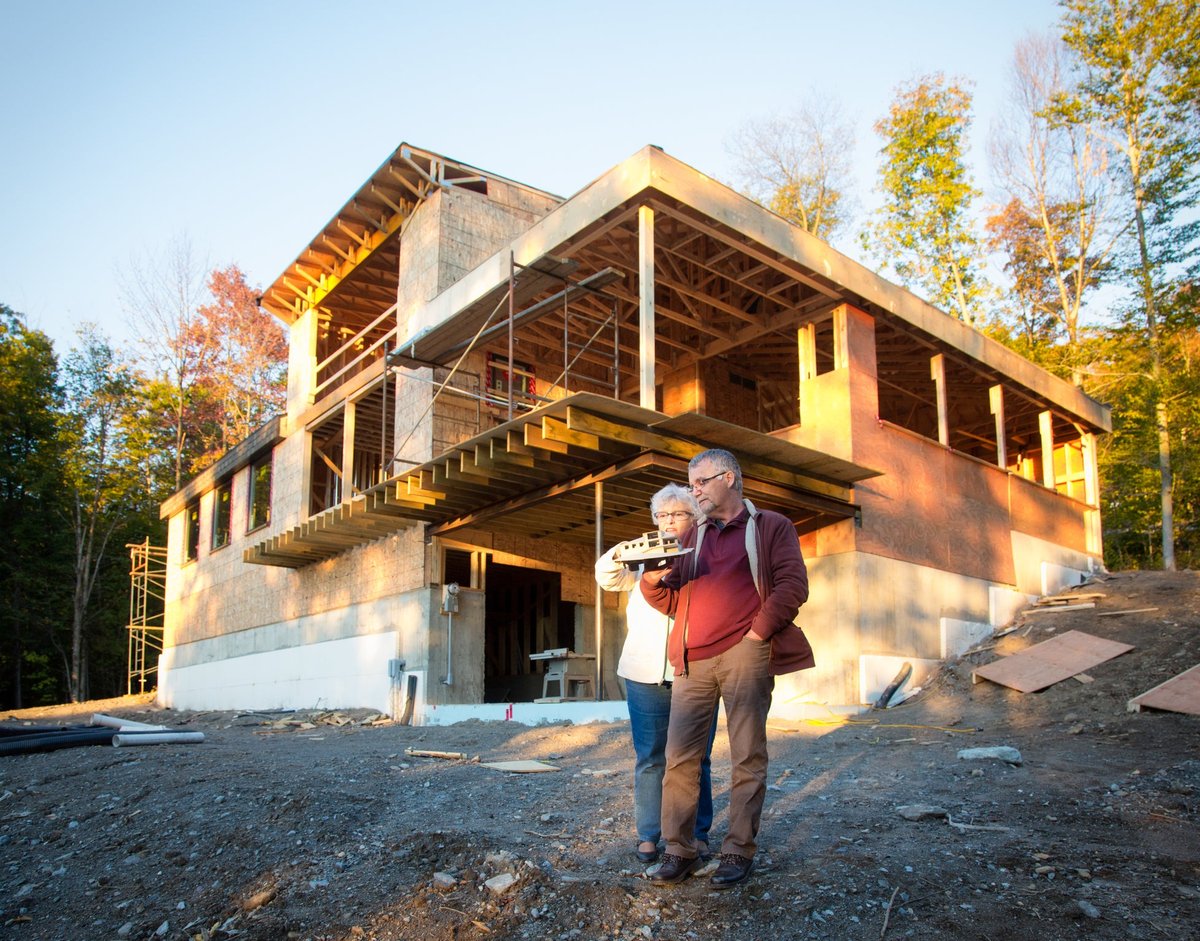 After a series of harrowing delays, our new construction home was finally ours -- but then our builder went out of business.
My husband and I were very excited to purchase a new construction home about 12 years ago. We loved the idea of getting to customize a house and watch it get built from the ground up.
But the process was far from smooth. Not only did we experience a host of construction delays, but we also ran into a problem with our builder that left us on the hook for a host of repairs that cost us more money than we bargained for.
The danger of new construction
The upside of buying a newly built home is getting to live someplace no one has lived in before. And in some cases, you get to customize that home to suit your specific needs and taste. But when you buy new construction, you take on certain risks.
First, there's the risk of things costing more than expected. Depending on your contract, your builder may be able to pass those costs on to you.
Next, there's the risk of construction delays. In our case, our closing was delayed a whopping five months because our builder kept encountering hiccups that caused everything to take longer than it should've. He also wasn't good at managing his subcontractors or our expectations. That massive delay forced us to move to temporary housing and put our stuff in storage -- an expense we weren't prepared for.
Finally, there's the risk of your home not coming out exactly the way you'd hoped. And that's what happened to us, to a degree.
Generally, when you buy new construction, you're entitled to a walk-through before your closing. During that walk-through, you make what's called a punch list of all the items that weren't done to your satisfaction. Your builder then signs off on that list and agrees to fix those items after you close on your mortgage and move in.
Our builder was supposed to fix a whole bunch of minor issues that we found during that walk-through -- improperly installed shelving in closets, a missing light fixture, and other items that weren't an impediment to moving in, but were annoying nonetheless. But our builder blew us off for weeks after our closing. And then, once we got our lawyer involved, we found out he'd declared bankruptcy. That meant we were totally out of luck and had to fix those items ourselves.
We were bummed about the added expense, and also really annoyed, especially since this was coming off of a major delay in our closing that cost us money, too. In the end, we probably spent around $1,000 just dealing with a string of minor fixes. But what was even more aggravating was having to put in the time to deal with those issues. After all, we'd paid a premium for a newly built home, so the whole point was to get a house that needed no work at all. We felt pretty robbed of that experience.
Be careful with new construction
A lot of people want to buy new construction, and to be clear, not everyone's experience will be like ours. You may find a builder who's reliable and great to work with. But unfortunately, it can be hard to know what sort of builder you're dealing with at the onset. Yes, you can do some research -- we sure did. But unfortunately, you never know when a builder might declare bankruptcy, and once you've closed on your home, you have little recourse.
It's for this reason that I'd advise anyone buying new construction to make sure to have a decent chunk of cash in savings before moving forward. You may incur unplanned costs during the build, whether it's a delayed closing that forces you into an extra move or a builder who bails on the fixes they were supposed to make.
Thankfully, we had savings to tap, so those fixes didn't push us into debt, nor did the cost of many months of storage or a move to temporary housing. But had we not had a healthy pile of cash to fall back on, our experience would've been a whole lot worse.
We're firm believers in the Golden Rule, which is why editorial opinions are ours alone and have not been previously reviewed, approved, or endorsed by included advertisers. The Ascent does not cover all offers on the market. Editorial content from The Ascent is separate from The Motley Fool editorial content and is created by a different analyst team.