Paying Your Rent on Time Could Now Help You Get a Mortgage
Many or all of the products here are from our partners that pay us a commission. It's how we make money. But our editorial integrity ensures our experts' opinions aren't influenced by compensation. Terms may apply to offers listed on this page.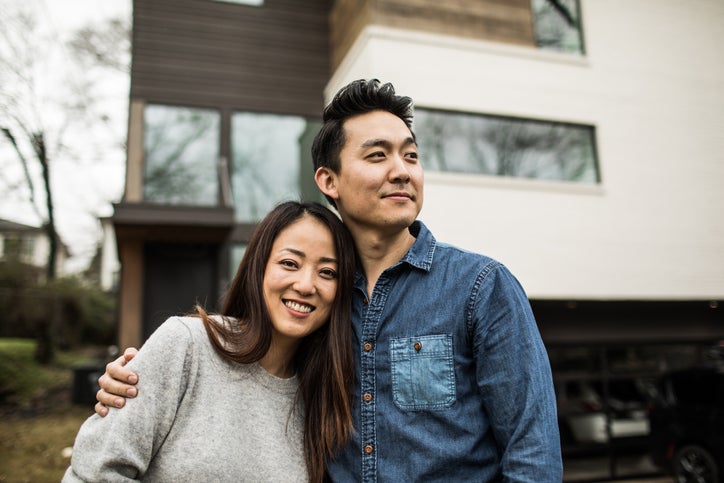 Renters may now have an easier time qualifying for a home loan.
For people who rent a home rather than own, rent payments are often their largest monthly expense. And there are consequences for not paying rent on time, such as risking eviction. But often, renters who consistently pay their landlords on time don't see that positive activity reflected anywhere. That's now changing, and it could help more people qualify for a mortgage.
Rent payments will soon carry more weight
The Federal Housing Finance Agency announced that timely rent payments will now factor into Fannie Mae's underwriting calculations for mortgages. The change will take effect immediately and will be part of Fannie Mae's digital underwriting system.
In a recent study, Fannie Mae found that less than 5% of renters have rent payments reflected in their credit reports. But since rent payments are many people's biggest monthly expense, not having those on their credit reports could hurt their chances of qualifying for a home loan. So this is a positive change that could make it easier for more borrowers to get approved.
Boost your chances of qualifying for a mortgage
Paying your rent on time can now help you get approved for a mortgage. But that's not the only step you'll need to take to get a home loan. Here are some other things you'll want to do.
Maintain a strong credit score
You'll need a minimum score of 620 to qualify for a conventional mortgage, but some lenders require higher scores. And if you want to snag a competitive interest rate on your mortgage, aim to get your score into the mid-700s or higher.
If you're serious about buying a home in the near term, check your credit score, and if it's not as strong as you'd like it to be, work on boosting it. You can do so by paying off existing credit card balances and correcting errors on your credit report.
Reduce your debt
Lenders look at your debt-to-income ratio when deciding if you qualify for a mortgage. That ratio measures your monthly debts relative to your income. Lenders generally don't want that ratio to exceed 28% for your housing payments or 36% for all of your debt payments combined, including housing.
Try not to take on any additional debt if you think you'll be applying for a mortgage soon. And if possible, try to pay off as much existing debt as you can.
Save up a down payment
Conventional lenders require some amount of money at closing. You may find a lender willing to accept as little as 5% for a down payment, but most lenders want 10% to 20%. And if you don't come up with that 20%, you'll have to pay private mortgage insurance, a costly premium that gets added to your housing payments.
The fact that timely rent payments will count toward mortgage eligibility is a good thing. But the sole act of paying your landlord on time won't guarantee that you'll be able to borrow money to buy a home when you want to. Work on these steps to boost your chances, and with any luck, your efforts will make it possible to get a home loan -- and an affordable one at that.
We're firm believers in the Golden Rule, which is why editorial opinions are ours alone and have not been previously reviewed, approved, or endorsed by included advertisers. The Ascent does not cover all offers on the market. Editorial content from The Ascent is separate from The Motley Fool editorial content and is created by a different analyst team.