Refinancing Made Our Monthly Payments Go Up. Here's Why That's a Good Thing
by Maurie Backman | Updated July 19, 2021 - First published on Sept. 8, 2020
Many or all of the products here are from our partners that pay us a commission. It's how we make money. But our editorial integrity ensures our experts' opinions aren't influenced by compensation. Terms may apply to offers listed on this page.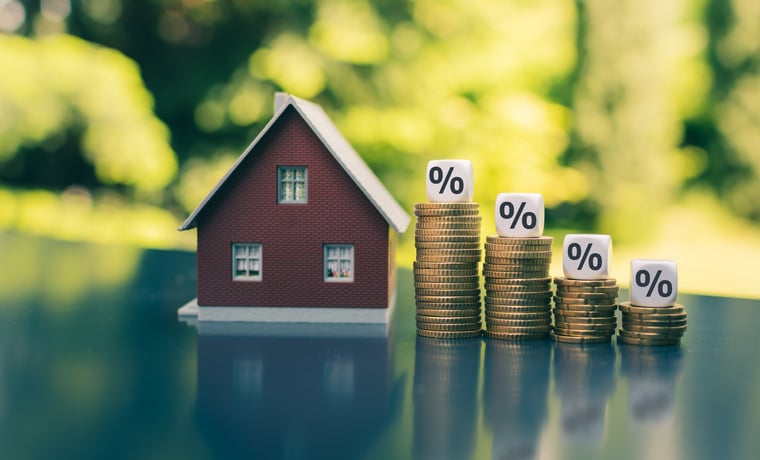 Refinancing a mortgage won't always lower your payments -- but it could still be worthwhile.
When it became obvious that mortgage rates were sinking to historic lows this summer, my husband and I decided to get in on the action and refinance our home loan. We had good credit and we figured we'd qualify for a much lower interest rate than the one we were already paying.
When you refinance a mortgage and lower your loan's interest rate, you can, in turn, lower the monthly payment that goes with it. And that was a tempting thing for us to do. But in the end, we didn't wind up shrinking our monthly payment. Rather, ours went up.
Our mortgage refinance strategy
My husband and I quickly realized that the offers for a 15-year mortgage were far more attractive than those on a 30-year loan (though to be clear, 30-year mortgage rates were, and still are, extremely competitive). We also realized that since we were already eight years into our original 30-year mortgage, we didn't want to reset that clock by refinancing into another 30-year loan.
So instead, we opted for a 15-year loan. Doing so caused our interest rate to drop more than a full percentage point. It also meant swapping a 22-year repayment period (the remaining time left on our 30-year loan) for a 15-year repayment period, which would get us finished with our mortgage sooner.
The only drawback is that instead of lowering our monthly mortgage payment, we actually raised it by about $300 a month. But we're not bothered by that for a few reasons:
1. We can swing the higher payment
Years ago, we made the decision to not buy a home at the top of our budget, and the reason was that we wanted wiggle room to spend on other things. We left ourselves with so much flexibility, that we're now able to take on an extra $300 a month in our mortgage payment without having to give up anything else. Sure, we'll save $300 less a month, but we won't be throwing that money away -- we'll be paying down a loan so we can own our home outright.
2. We stand to save a ton of money on interest
Had we refinanced our mortgage to a new 30-year loan, our monthly payment would've decreased by about $300 a month, but we'd have also spent around $142,000 in interest over that 30-year repayment period. Instead, with our 15-year loan, we're looking at paying about $58,000 in interest. That's $84,000 in interest savings, which, to us, is well worth it.
Should you refinance to a shorter mortgage term?
If you're already struggling to keep up with your monthly mortgage payment, it probably won't make sense to increase that payment by reducing your loan term. But if you're managing your current mortgage payment well and have room in your budget to spend a little more on housing, it pays to look at shorter terms. See what rates you qualify for on a 15-year or a 20-year loan. The less time it takes you to pay off your mortgage, the less money you'll throw away on interest. There's also something to be said for being debt-free sooner rather than later.
Our main motivation in refinancing to a 15-year loan was to save on interest, but I do also like the idea of paying off our home in less time. In fact, we were told at our refinance closing that if we were to make one extra mortgage payment each year, we could knock another three years off of our loan. So despite our higher monthly payment, we may seek to be free and clear of that loan even sooner.
The Ascent's Best Mortgage Lender of 2022
Mortgage rates are at their highest level in years — and expected to keep rising. It is more important than ever to check your rates with multiple lenders to secure the best rate possible while minimizing fees. Even a small difference in your rate could shave hundreds off your monthly payment.
That is where Better Mortgage comes in.
You can get pre-approved in as little as 3 minutes, with no hard credit check, and lock your rate at any time. Another plus? They don't charge origination or lender fees (which can be as high as 2% of the loan amount for some lenders).
We're firm believers in the Golden Rule, which is why editorial opinions are ours alone and have not been previously reviewed, approved, or endorsed by included advertisers. The Ascent does not cover all offers on the market. Editorial content from The Ascent is separate from The Motley Fool editorial content and is created by a different analyst team.