Rent Prices Rose in July: Time to Buy Instead?
Many or all of the products here are from our partners that pay us a commission. It's how we make money. But our editorial integrity ensures our experts' opinions aren't influenced by compensation. Terms may apply to offers listed on this page.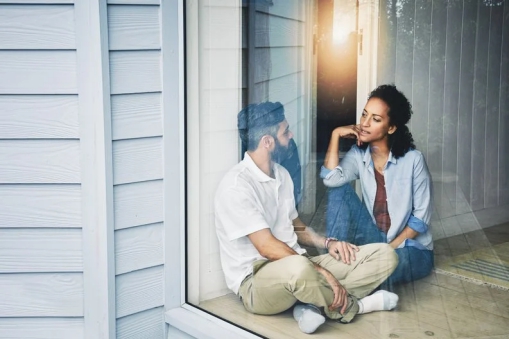 It's getting more expensive to rent a home. Should you buy one instead?
People choose to rent a home rather than own one for different reasons. Some renters like the idea of not having to cover the many expenses of homeownership, like property taxes, maintenance, and repairs.
For other people, renting makes more sense because they don't know where they want to settle down, and they'd rather not limit their options by locking themselves into a mortgage.
But if there's one downside of renting, it's that the money you pay your landlord every month is money you'll never get back. By contrast, when you pay your mortgage every month, you're slowly but surely chipping away at the balance of a home loan. And once that loan is paid off, you get to keep a very valuable asset -- your home.
In fact, there may come a point when you get tired of spending money on rent. And given the way rent prices are rising, that point may arrive sooner rather than later.
Rent prices keep going up
In July, average rents for one-bedroom homes rose 7% from the previous July, according to Zumper. For two-bedroom homes, they rose 8.7%. Rent prices have been climbing steadily since the start of 2021, whereas they grew minimally in 2020 and stayed flat in 2019.
Should you keep renting?
If you're not sure where you want to settle down or your job is in flux (say, you're not certain whether you'll get to continue working remotely), then it could pay to keep renting until you're in a better position to map out your future. A lot of people are in that position right now because of the pandemic, so if you're not ready to take the leap into homeownership, you're in good company.
But if you're interested in owning a home, it could pay to let your lease expire and start a house hunt instead. That way, you'll get to put your money toward an asset that you will eventually be able to call your own.
To see if you're ready to buy a home, though, ask yourself these questions:
Do I have funds available for a down payment? For a conventional loan, you'll generally need to put down 10% of your home's purchase price at closing. Some mortgage lenders will accept as little as 5%, but not all lenders will. Furthermore, it's generally better to make a 20% down payment, as doing so will help you avoid private mortgage insurance, a costly premium that makes owning a home more expensive.
Do I have a strong credit score? The higher your credit score, the more likely you'll be to snag a low interest rate on a mortgage. Home loan candidates with a score in the mid- to upper-700s or higher are generally rewarded with the best interest rates available.
How much debt do I already have? If you're currently juggling a series of loans and a credit card balance, you may want to hold off on homeownership. Once you take out a mortgage, you'll only add to your debt load. Plus, you may have trouble qualifying for a home loan if you have too much debt at the time of your application.
Buying a home could save you from having to spend even more money on rent. If that's a route you're interested in taking, make sure you're in a good position to buy. And if you decide you're not ready, that's okay, too. Just be sure to brace for the fact that the cost of your rent might rise once your current lease comes to an end.
We're firm believers in the Golden Rule, which is why editorial opinions are ours alone and have not been previously reviewed, approved, or endorsed by included advertisers. The Ascent does not cover all offers on the market. Editorial content from The Ascent is separate from The Motley Fool editorial content and is created by a different analyst team.