Should Poor Credit Stop You From Refinancing?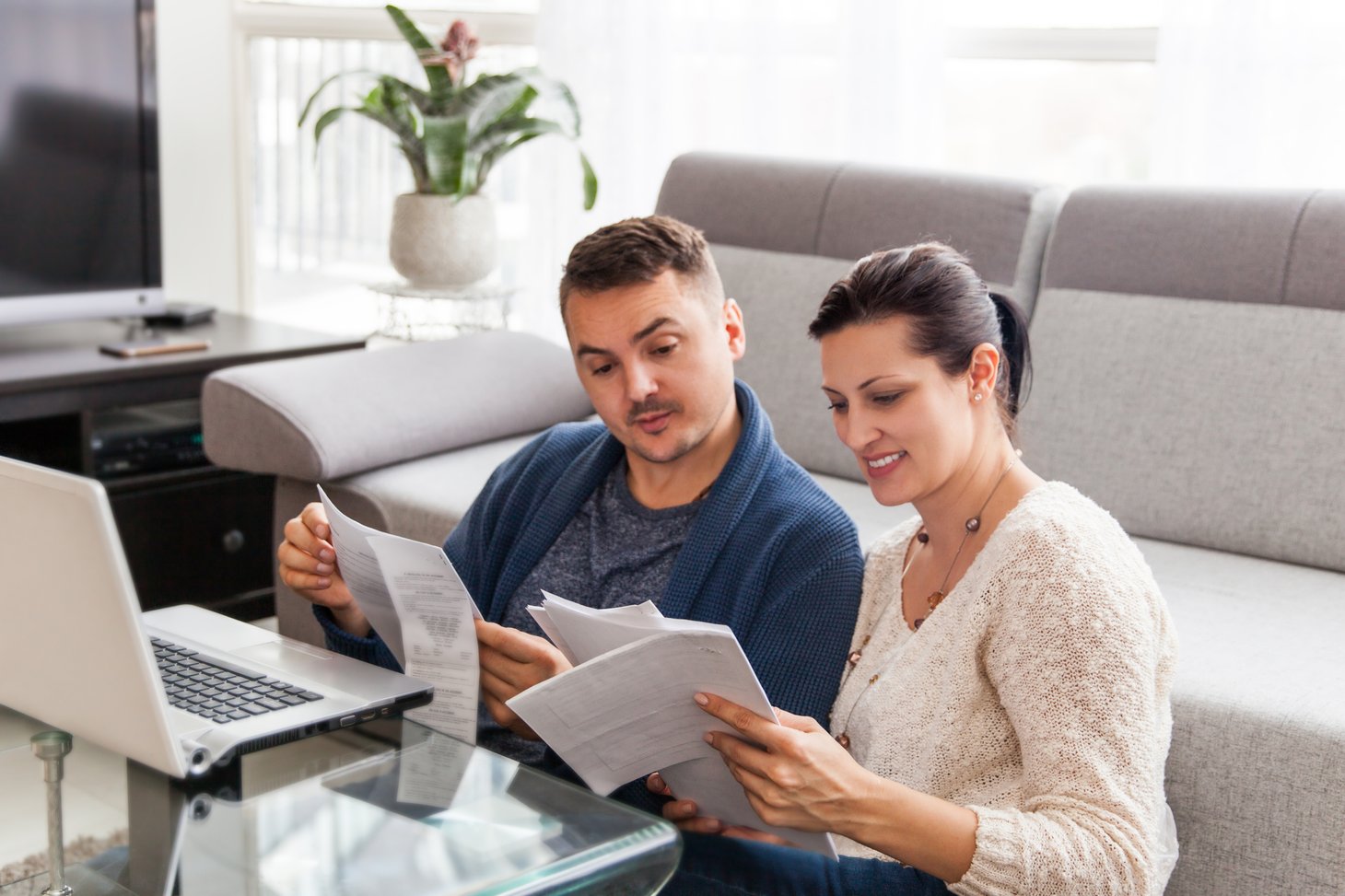 Many or all of the products here are from our partners that compensate us. It's how we make money. But our editorial integrity ensures our experts' opinions aren't influenced by compensation. Terms may apply to offers listed on this page.
If your credit is in poor shape, you might not save much in a refinance.
---
Key points
Mortgage lenders look at credit scores when evaluating refinance candidates.
A poor credit score could mean minimal to no savings on your home loan's interest rate.
---
Refinancing your mortgage could be a good way to lower your housing payments. These days, refinance rates are sitting at attractive levels. And if you're able to swap your existing home loan for a new one with a much lower interest rate, you could end up reaping a lot of savings.
While it certainly pays to apply for a refinance if your credit score is in great shape, if your credit is poor, you may want to hold off. That's because you may not end up carving out much savings for yourself.
When it comes to refinancing, your credit score matters
There are different factors refinance lenders look at when determining whether candidates qualify for a new mortgage. Those include existing debt, income, and credit scores.
The reason lenders want a good credit score for a refinance is simple: Generally, with a mortgage refinance, you're borrowing a lot of money. Before a lender simply grants you that loan, it wants reassurance you'll be likely to pay it back on time and in full. A poor credit score sends the message that you're not always timely with your payments and can't necessarily be trusted to repay a mortgage on schedule.
Even if you're able to get approved for a refinance with poor credit, lenders will take your score into account when determining what interest rate to offer you on a new mortgage. The higher your score, the lower that rate is apt to be.
If your credit score needs work and you're approved for a refinance, it may come with a higher interest rate -- one that results in little to no savings compared to the rate you have on your existing loan. And so in that case, refinancing won't make sense.
How to boost your credit score
If you're eager to refinance your mortgage, then your goal should be to come in with as high a credit score as possible. In fact, if you want the best rate any given lender is offering, then you'll generally need your score to reach the mid- to upper-700s at least. Keep in mind that once your credit score hits the upper 700s, it's not necessarily worth spinning your wheels to push it toward the 850 maximum. You're likely to get the same rate offer with a 795 as an 815.
To raise your credit score, start by paying all incoming bills on time. Next, work on chipping away at your existing credit card debt. Too high a credit card balance can cause credit score damage, even if you're making your minimum payments on time every month.
It also pays to review your credit report and see if it contains any errors. Mistakes like delinquent debts you never actually racked up could be dragging your score down, and correcting them could be your ticket to a higher score.
While it's possible to refinance a mortgage even if your credit isn't stellar, it may not make sense to apply for a new home loan when your credit needs work. Rather than risk disappointment, make an effort to raise your credit score before applying for a refinance. While it's true refinance rates are low right now, they're likely to stay relatively low all year. If you put off refinancing for a few months to work on boosting your credit, you won't necessarily miss out on the chance to snag a great offer.
We're firm believers in the Golden Rule, which is why editorial opinions are ours alone and have not been previously reviewed, approved, or endorsed by included advertisers. The Ascent does not cover all offers on the market. Editorial content from The Ascent is separate from The Motley Fool editorial content and is created by a different analyst team.