Should You Get a HELOC in 2022?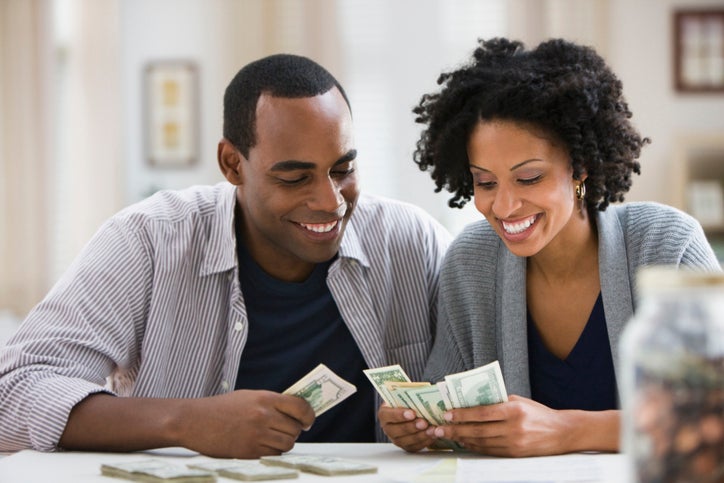 Many or all of the products here are from our partners that compensate us. It's how we make money. But our editorial integrity ensures our experts' opinions aren't influenced by compensation. Terms may apply to offers listed on this page.
A HELOC could give you borrowing flexibility, and now's a great time to get one.
---
Key points
U.S. home equity levels recently reached a record high.
It could be quite easy to qualify for a HELOC in 2022.
---
Maybe you've been putting off home repairs for quite some time due to a lack of funds. Or maybe there's a big renovation project you're hoping to undertake, like remodeling your kitchen and finally getting rid of those lime green appliances that haven't been replaced since the 1970s.
No matter what specific scenario you're facing, if you need money to meet a major goal in 2022, it could pay to access it by borrowing against your home. If you're going to go that route, a HELOC could make a lot of sense.
What's a HELOC?
A HELOC, or home equity line of credit, gives you access to a credit line you can draw from during a specific period of time -- usually five to 10 years. The interest you'll pay on a HELOC is generally variable, but it's also usually less than what you'll pay if you were to take out another type of loan. HELOC interest rates tend to be far more competitive than what a credit card will charge you.
You also get flexibility with a HELOC. Say you're embarking on a big renovation project. You may have run the numbers to estimate what it will cost, but until you dive in, it may be tricky to nail down an exact number.
The beauty of a HELOC is that you don't have to commit to a specific borrowing amount. If you think you'll need to borrow anywhere between $20,000 and $30,000, you can apply for a $30,000 HELOC and only borrow the sum you need. If it turns out you need $25,000, you just leave the $5,000 you don't need untouched, and then you won't have to pay that sum back or accrue interest on it.
Qualifying for a HELOC in 2022
To be eligible for a HELOC, you need to have home equity. Equity refers to the portion of your home you own outright, and it's calculated by taking your property's market value and subtracting the balance you owe on your mortgage. If your home is worth $400,000 and you owe $300,000 on your mortgage, you're left with $100,000 in equity.
Recently, home equity levels reached a record $9.4 trillion on a national level, reports data firm Black Knight. And on a per-borrower basis, the average homeowner now has $178,000 of equity. It should be fairly easy for many homeowners to qualify for a HELOC in 2022.
But still, there are a few pitfalls you might encounter if you go this borrowing route. First, because a HELOC may be fairly easy to qualify for in the near term, you may be tempted to borrow more than what you truly need. But remember, any funds you draw from your HELOC will accrue interest and will need to be repaid. If you fall behind on those payments, you could risk losing your home, since your property itself serves as collateral for your HELOC.
Furthermore, HELOC interest is generally variable. This means that in the course of repaying your HELOC, your monthly payments could rise over time, making them more difficult to keep up with.
But still, if you have a need to borrow money, a HELOC could be a great solution as long as you understand the risks involved. This especially applies right now, since you may be sitting on more home equity than you had in the past. And to be clear, you don't need to take out a HELOC solely for the purpose of renovating or fixing your home. Though these are common reasons for getting one, you can actually use the funds from your HELOC for any reason you choose.
We're firm believers in the Golden Rule, which is why editorial opinions are ours alone and have not been previously reviewed, approved, or endorsed by included advertisers. The Ascent does not cover all offers on the market. Editorial content from The Ascent is separate from The Motley Fool editorial content and is created by a different analyst team.