Should You Help Your Adult Kids Buy a Home?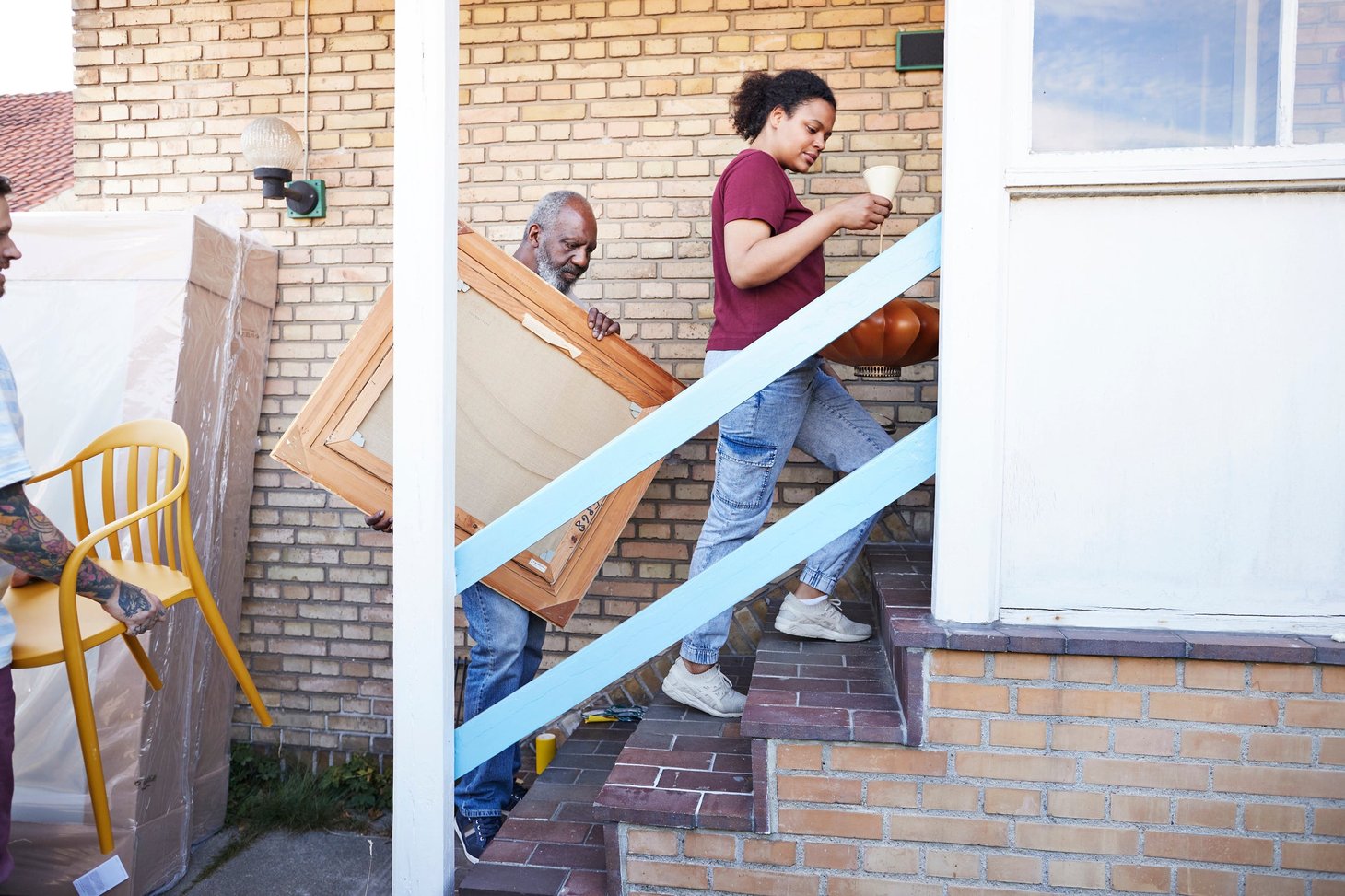 Many or all of the products here are from our partners that compensate us. It's how we make money. But our editorial integrity ensures our experts' opinions aren't influenced by compensation. Terms may apply to offers listed on this page.
There's a lot to think through before you provide assistance.
Buying a house is still part of the American Dream and it can be a crucial step towards adulthood and building wealth. Unfortunately, many young people today struggle with being able to purchase a property in a competitive housing market amid rising prices.
If you are a parent with an adult child that's eager to buy a home but needs some financial help to do it, you may find yourself in a position where you must decide whether to offer that assistance. To help you make the right choice, be sure to consider these three questions.
What kind of help will you provide?
Helping your child buy a home can take many forms, from providing money for a down payment as a gift or a loan to cosigning a mortgage. You need to understand what type of assistance your child may need and what you're willing to offer.
Cosigning for a mortgage, for example, could mean sharing legal responsibility for the debt with your child for the entire life of the loan. This could impact your own ability to borrow. And if your child becomes unable to pay, your credit could be damaged or you could end up having to repay the loan yourself or face foreclosure.
A down payment loan or a gift, on the other hand, could provide an essential leg up in a competitive real estate market when saving to put money down is difficult. But you'd need to have access to the cash in order to be able to do this -- and would need to make sure you can count on your kid to repay you if you're making a loan.
Are your kids really ready for homeownership?
Buying a home is a huge responsibility. Not only does your kid need to be ready to make mortgage payments, but they must also be financially capable of covering other costs including upkeep. And they must be capable of handling home maintenance tasks.
If you help your child buy a house and they aren't responsible enough to take care of it or cover all of the bills associated with it, you actually won't be doing them any favors in the end.
How will your own financial goals be impacted?
Finally, you need to consider what could happen to your own financial situation if you provide assistance to your children.
If you give them a down payment gift, for example, could this mean that you'd end up taking too much out of your retirement accounts? Would it stop you from being able to put enough into your accounts to leave the workforce when you're ready? Or could you end up putting your own home on the line if you tap into your home equity to give them a loan for their down payment?
While you want to help your kids, they are starting out in life and have a lot more time to build financial security. If something goes wrong with your finances when you're nearing retirement or in retirement, you may not easily recover.
By considering the answers to all three of these questions, you can decide if offering assistance is the right move. If not, consider just providing advice if your children ask for it. This way, you can help them to get the best home possible when they're really financially ready to do it on their own.
We're firm believers in the Golden Rule, which is why editorial opinions are ours alone and have not been previously reviewed, approved, or endorsed by included advertisers. The Ascent does not cover all offers on the market. Editorial content from The Ascent is separate from The Motley Fool editorial content and is created by a different analyst team.