Should You Refinance Your Mortgage in 2022?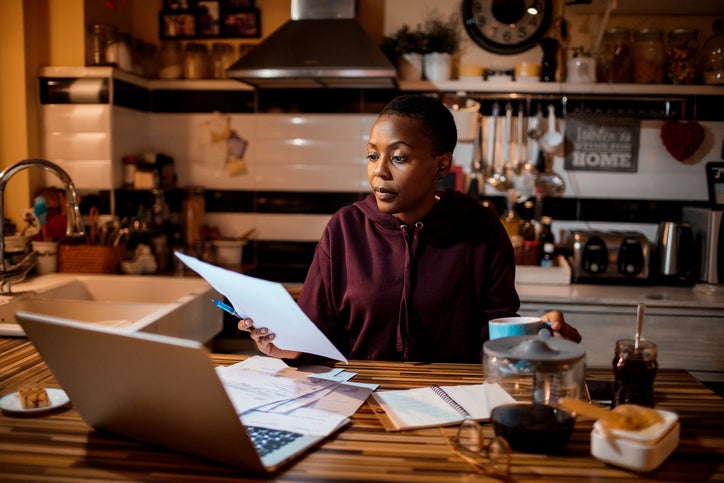 Many or all of the products here are from our partners that compensate us. It's how we make money. But our editorial integrity ensures our experts' opinions aren't influenced by compensation. Terms may apply to offers listed on this page.
Is getting a new home loan a good move for you in the new year? Here's how to know.
---
Key points
Mortgage rates should stay low in 2022, making it a good time to refinance.
You'll need to make sure your personal circumstances make refinancing a good choice.
---
There's a reason so many homeowners have refinanced their mortgages since the start of the pandemic. Mortgage rates have been sitting at attractive levels since mid-2020, giving ample opportunity to lock in savings by swapping existing mortgages for new ones.
If you've yet to refinance your mortgage, you may be thinking of doing so in 2022. But is that a good idea?
Interest rates should remain low
From a mortgage rate standpoint, the upcoming year should be a good time to refinance. Though mortgage rates have climbed a little in recent weeks, they should still, on a historical basis, be pretty low to start off 2022. And chances are, they won't climb too much over the course of the year.
Rising equity should make it easier to do a cash-out refinance
Because home values have increased so much over the past year on a national level, 2022 could be a good time to do a cash-out refinance. With a regular refinance, you borrow the exact amount you owe on your existing mortgage. With a cash-out refinance, you borrow more than your remaining mortgage balance and get the rest in cash, which you can use for any purpose. The more home equity you have, the easier it is to do a cash-out refinance -- and the more you might get to borrow at an affordable rate.
But should you refinance your mortgage in 2022?
Though interest rates should remain attractive next year and home equity levels are up, 2022 isn't necessarily the best time for you to refinance, even if it's a good time for the typical homeowner. If your credit score isn't in the best shape, then you may not manage to snag such an affordable interest rate on a refinance next year. And if that's the case, you're better off waiting to refinance and working on boosting your credit.
Also, you may not have a handle on your long-term plans in the context of staying in your home versus moving. Right now, a lot of people are quitting jobs and finding new ones. If you're interested in going this route and are looking for jobs outside of where you currently live, you may end up getting an offer that prompts you to move at some point in 2022. In that case, refinancing your mortgage wouldn't make sense.
When you refinance a home loan, you get stuck paying closing costs to finalize it. Those costs can be substantial, and it can take a couple of years to recoup those fees and start reaping savings. If you're not convinced you'll stay in your home all that much longer, then it could pay to wait on refinancing until you've really shored up your plans.
Do your research
If you keep hearing that now's a good time to refinance, you may be interested in going that route in 2022. If you're planning to stay in your home for many years and your credit score is in great shape, then it pays to move forward with a refinance. Just be sure to shop around with different refinance lenders so you can compare offers and snag the best deal.
We're firm believers in the Golden Rule, which is why editorial opinions are ours alone and have not been previously reviewed, approved, or endorsed by included advertisers. The Ascent does not cover all offers on the market. Editorial content from The Ascent is separate from The Motley Fool editorial content and is created by a different analyst team.