There's a Surefire Way to Pay Off Your Mortgage Early -- but It's Not for Everyone
by Christy Bieber | Updated July 19, 2021 - First published on March 13, 2021
Many or all of the products here are from our partners that pay us a commission. It's how we make money. But our editorial integrity ensures our experts' opinions aren't influenced by compensation. Terms may apply to offers listed on this page.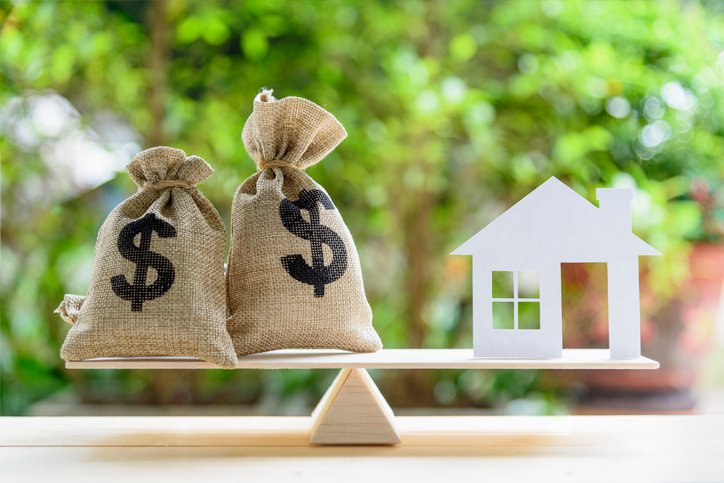 You could end up happy you took this approach -- or seriously regret it.
Paying off a mortgage ahead of schedule can result in substantial interest savings. It can also enable you to eliminate one of your biggest monthly payments. But since a mortgage is such a large debt, it can be difficult to maintain the discipline to make extra payments consistently for years to actually free yourself of this debt faster.
If you want to make sure you pay off your mortgage ahead of your current schedule, there's one option that would virtually guarantee you'll do so. But, it's not necessarily the right approach for everyone. Here's what it is.
Could this be the right way to pay off your mortgage early?
If you want to pay your mortgage off early, one of your best options may involve refinancing to a new loan with a shorter payoff time than the years remaining on your current loan.
Say, for example, you have a 30-year home loan that you've been paying on for eight years. You'd have 22 years left until you're debt free. You could refinance your mortgage to a 20-year loan or a 15-year loan. Since your new monthly payment would be designed to ensure you pay off your loan in full within either 15 or 20 years, you'd be much more likely to actually pay your debt off that fast.
See, missing a mortgage payment is a really big deal. It's something most people will work very hard to avoid, even if doing so means taking a second job or selling personal items. On the other hand, most people won't go to such great lengths simply to make an extra payment above the amount due. If you commit yourself to higher payments by refinancing to a loan with a shorter term, you'll essentially force your future self to follow through on paying off your loan early.
Choosing a refinance loan with a shorter repayment timeline can also help make payment easier for another reason. You'll generally qualify for a lower interest rate on a 15-year loan than on a 30-year loan, or even on a 20-year loan compared with a 30-year option. This reduced interest cost lowers the total amount you'll pay over the life of your loan, making early payoff easier.
Why this approach isn't right for everyone
Although refinancing your current mortgage to a loan with a shorter term will virtually guarantee your loan is paid off faster, this approach isn't a good idea for everyone for a few key reasons:
Refinancing only makes sense if you can reduce your interest rate. If you can't qualify for a loan at a more competitive rate, stick with the loan you've got to avoid added interest expenses.
There's a bigger risk your monthly payments will become unaffordable. The higher payments of a shorter loan term could be harder to make if your income drops. And you'd need a bigger emergency fund as a higher monthly mortgage payment raises your essential living expenses.
You lose out on flexibility. You'll no longer have the choice of whether to pay extra on your mortgage or put money toward other financial goals.
Ultimately, if you want to put yourself in a position where you're forced to devote more of your money to becoming debt free sooner -- and you can refinance at a lower interest cost -- it can make sense to take this step. But be aware of the pros and cons before you act.
The Ascent's Best Mortgage Lender of 2022
Mortgage rates are on the rise — and fast. But they're still relatively low by historical standards. So, if you want to take advantage of rates before they climb too high, you'll want to find a lender who can help you secure the best rate possible.
That is where Better Mortgage comes in.
You can get pre-approved in as little as 3 minutes, with no hard credit check, and lock your rate at any time. Another plus? They don't charge origination or lender fees (which can be as high as 2% of the loan amount for some lenders).
We're firm believers in the Golden Rule, which is why editorial opinions are ours alone and have not been previously reviewed, approved, or endorsed by included advertisers. The Ascent does not cover all offers on the market. Editorial content from The Ascent is separate from The Motley Fool editorial content and is created by a different analyst team.