These Are the 10 States Where It Costs the Most to Buy a Home
Many or all of the products here are from our partners that pay us a commission. It's how we make money. But our editorial integrity ensures our experts' opinions aren't influenced by compensation. Terms may apply to offers listed on this page.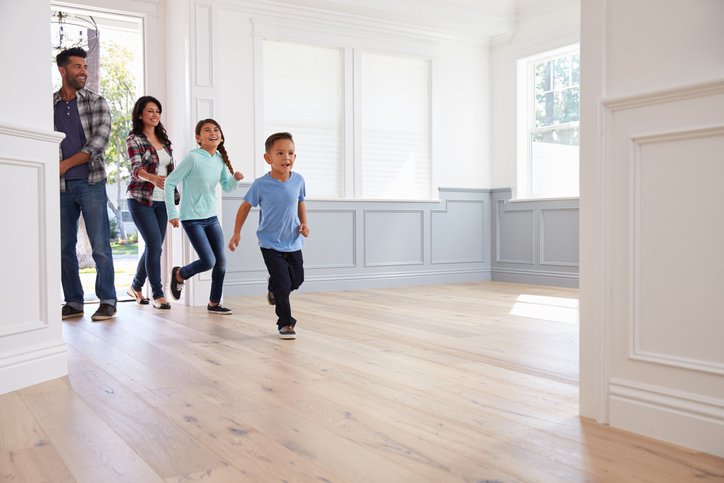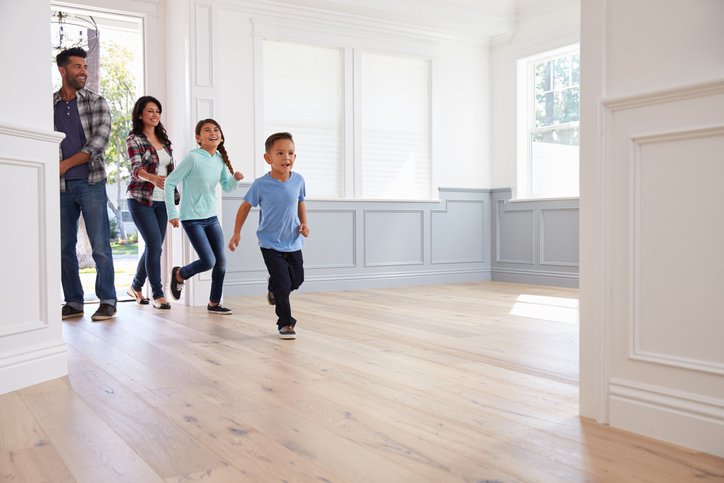 Do you live in one of them? Be prepared for sticker shock when becoming a homeowner.
Those who are shopping for a home can make substantial savings on their home loans right now as mortgage rates have been hitting new record lows for weeks. That's the good news.
Unfortunately, home prices are also extremely high right now, largely because of limited inventory and high demand due to those low mortgage rates. In fact, in June 2020, there were 18.2% fewer homes for sale compared with the prior year -- and such a low inventory has driven the median price of existing homes up to $295,300.
Home prices aren't the same everywhere in the country, though. In fact, The Ascent's recent research into average home prices by state has revealed the value of a house can vary wildly in different geographic regions. Median home values range from $107,064 in West Virginia to $646,733 in Hawaii.
And, obviously, in states with higher median home values, buyers will pay a lot more to purchase a home. So which states have the highest home values? Here are the top 10, according to The Ascent's data.
These 10 states have the highest home values in the country
Here are the 10 states where the average home value is the highest in the United States, starting with the most expensive:
Hawaii: Not only does Hawaii have the highest median home value at $646,733, it also has the most expensive bottom-tier value, coming in an average of $380,055. The bottom tier refers to the least expensive third of houses in the state.
California: Prices here have been driven up by a housing shortage, taking the average home value to $579,332. In addition to having the second-highest average home value, California also has the highest average top-tier value (the top tier refers to the most expensive third of houses in the state). The average price for California's most expensive homes is a shocking $1,065,479.
Massachusetts: The average value of homes in Massachusetts is $439,541.
Washington: Here, the average home value is $431,487. However, if you want to live specifically in the Seattle-Tacoma-Bellevue metro area, you're looking at a much higher median value of $544,451.
Colorado: The average home value here is $412,819. Denver has especially helped to drive prices up as there's a shortage of affordable housing caused by its expanding population.
Oregon: Oregon homes have an average value of $374,604. Like Seattle in Washington, living in Oregon's desirable city of Portland would mean paying much more for a home, as the median value there is $467,621.
Utah: Utah has a surprisingly high average home value of $360,044. The median sales price year to date in the state is also very close to this, coming in just slightly higher at $363,100 for the year.
New Jersey: The median home value in New Jersey is $346,368. According to the New Jersey Realtors® the median price in May 2020 had increased by 6.2% compared with the year before.
New York: The average home value in New York is $331,459. The state also has some of the most unaffordable rental prices in the country, which may mean people struggle both to become homeowners and to pay their rent if they can't buy.
Maryland: Coming in at No. 10, homes in Maryland still have a high average home value of $317,033. Homes in the state's best-known city, however, have a lower average value. In fact, the median home value in the Baltimore-Columbia-Towson metro area is just $294,353. Redlining is one of the main reasons the value of city homes is below the state average.
What should you do if you live in a state where home values are high?
If you're a homeowner and live in a state with high median home values, you're in luck -- your home is probably worth a lot and, if you need to sell it, it should command a premium price.
Buyers, on the other hand, could face challenges purchasing a house in places where the average home value is well above the rest of the country. When you're trying to buy higher-priced homes, you need a larger down payment and must qualify for a larger mortgage. The good news is that mortgage rates are near record lows right now, which should make your house payment more affordable, even if your home is costly.
The key to becoming a homeowner in these high-cost states is to start saving for a home as soon as you can. Or look into mortgage options that don't require a large down payment, such as FHA loans.
You should also work on improving your credit score to qualify for loans at the most competitive rates. Once you've shopped around to find the right mortgage lender, a preapproval letter will show sellers you are serious. Take the time to find a home you like that is comfortably within your budget. It may take more time to find a home you can purchase, but you'll avoid stretching yourself too thin.
The Ascent's Best Mortgage Lender of 2022
Mortgage rates are at their highest level in years — and expected to keep rising. It is more important than ever to check your rates with multiple lenders to secure the best rate possible while minimizing fees. Even a small difference in your rate could shave hundreds off your monthly payment.
That is where Better Mortgage comes in.
You can get pre-approved in as little as 3 minutes, with no hard credit check, and lock your rate at any time. Another plus? They don't charge origination or lender fees (which can be as high as 2% of the loan amount for some lenders).
We're firm believers in the Golden Rule, which is why editorial opinions are ours alone and have not been previously reviewed, approved, or endorsed by included advertisers. The Ascent does not cover all offers on the market. Editorial content from The Ascent is separate from The Motley Fool editorial content and is created by a different analyst team. The Motley Fool has a Disclosure Policy. The Author and/or The Motley Fool may have an interest in companies mentioned.