This Lifeline for Homeowners Is Hard to Come by During Coronavirus
by Maurie Backman | Updated July 19, 2021 - First published on Sept. 9, 2020
Many or all of the products here are from our partners that pay us a commission. It's how we make money. But our editorial integrity ensures our experts' opinions aren't influenced by compensation. Terms may apply to offers listed on this page.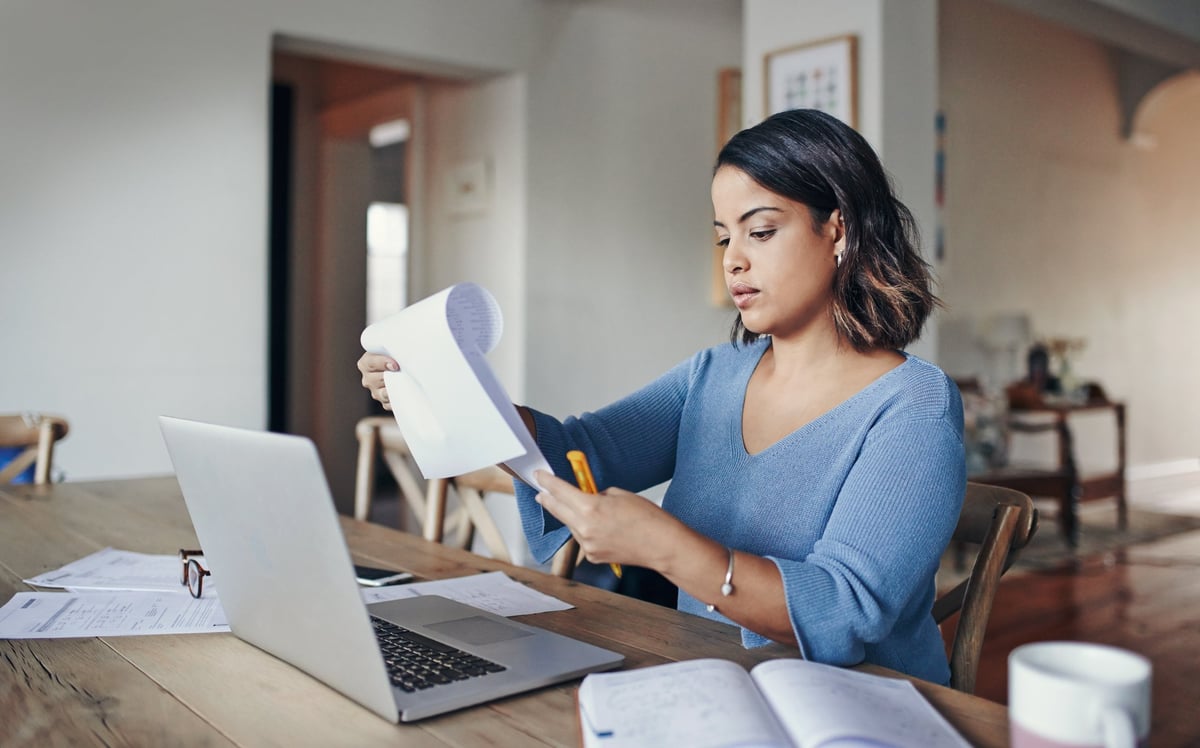 When the economy is shaky, lenders are less likely to let people borrow against their homes.
Millions of Americans have lost their jobs in the COVID-19 crisis, while others are struggling with income loss or general financial insecurity. If you need to borrow money during the pandemic, perhaps the most cost-effective way is via a home equity line of credit, or HELOC.
There are several benefits to a HELOC. First, you're not borrowing a lump sum -- you're getting access to a line of credit you can draw from as needed. If you secure a $10,000 HELOC but only borrow $4,000 in the end, you'll only pay interest on that $4,000. HELOCs are also fairly flexible, giving you five to 10 years to take withdrawals against your line of credit, then offering lengthy repayment periods of anywhere from 10 to 20 years.
HELOCs are also relatively easy to qualify for, since your home is used as collateral for them. As a result, you can get a HELOC even if your credit score is in the dumps. And the interest you'll pay on a HELOC is typically much lower than what you'd pay with a personal loan or credit card.
But while HELOCs are generally a great borrowing option, during the pandemic, they've become trickier to secure.
Why are lenders pulling back on HELOCs?
Lenders who give out HELOCs take on the risk that they won't be repaid. That risk is mitigated by the fact that HELOCs are secured loans, so lenders can force the sale of a home if a borrower is delinquent. But that's a cumbersome process lenders don't want to undertake.
Furthermore, while HELOCs are secured loans, they're considered second mortgages, whereas purchase mortgages and refinances are first-lien mortgages. If you default on your financial obligations and your home goes into foreclosure, your first-lien lender gets paid first, and your HELOC lender gets paid second. HELOCs are therefore riskier for lenders. That's why some have been hesitant to give them out in recent months, and why Wells Fargo and JPMorgan Chase temporarily paused HELOC applications earlier in the year.
What to do if you can't get a HELOC
To qualify for a HELOC, you'll need equity in your home. If that equity exists but you don't get approved for a HELOC, your next best bet may be a cash-out refinance, in which you refinance your mortgage, but borrow more than the remaining balance on your existing home loan.
Say you want a $20,000 HELOC, but are denied. If you have $200,000 left on your mortgage, but qualify for a cash-out refinance of $220,000, you can use the first $200,000 to pay off your existing lender and keep the remaining $20,000 to use however you'd like. The downside, of course, is that you'll need to pay interest on that $20,000. If you don't end up using all of it, you'll lose more in interest than necessary. With a HELOC, you could borrow half of that $20,000 and only pay interest on the part you needed. Still, given that today's mortgage rates are very low, a cash-out refinance may not be a bad idea if a HELOC doesn't work out for you.
Be careful with HELOCs, too
If you do secure a HELOC, pay attention to its terms. Like mortgages, HELOCs require paying closing costs. There will also be rules about when you can draw against your line of credit. In some cases, you have to take a withdrawal soon after securing the HELOC. Also, interest rates can be variable, so your rate may climb over time.
HELOCs can be a useful borrowing option when you need money, but as with any loan you take out, make sure you understand exactly what you're signing up for.
The Ascent's Best Mortgage Lender of 2022
Mortgage rates are at their highest level in years — and expected to keep rising. It is more important than ever to check your rates with multiple lenders to secure the best rate possible while minimizing fees. Even a small difference in your rate could shave hundreds off your monthly payment.
That is where Better Mortgage comes in.
You can get pre-approved in as little as 3 minutes, with no hard credit check, and lock your rate at any time. Another plus? They don't charge origination or lender fees (which can be as high as 2% of the loan amount for some lenders).
We're firm believers in the Golden Rule, which is why editorial opinions are ours alone and have not been previously reviewed, approved, or endorsed by included advertisers. The Ascent does not cover all offers on the market. Editorial content from The Ascent is separate from The Motley Fool editorial content and is created by a different analyst team.
Wells Fargo is an advertising partner of The Ascent, a Motley Fool company. JPMorgan Chase is an advertising partner of The Ascent, a Motley Fool company.
Maurie Backman
has no position in any of the stocks mentioned. The Motley Fool has no position in any of the stocks mentioned. The Motley Fool has a
disclosure policy
.