Turned Down for a Mortgage Refinance? Here's How to Bounce Back
by Christy Bieber | Updated July 19, 2021 - First published on Feb. 20, 2021
Many or all of the products here are from our partners that pay us a commission. It's how we make money. But our editorial integrity ensures our experts' opinions aren't influenced by compensation. Terms may apply to offers listed on this page.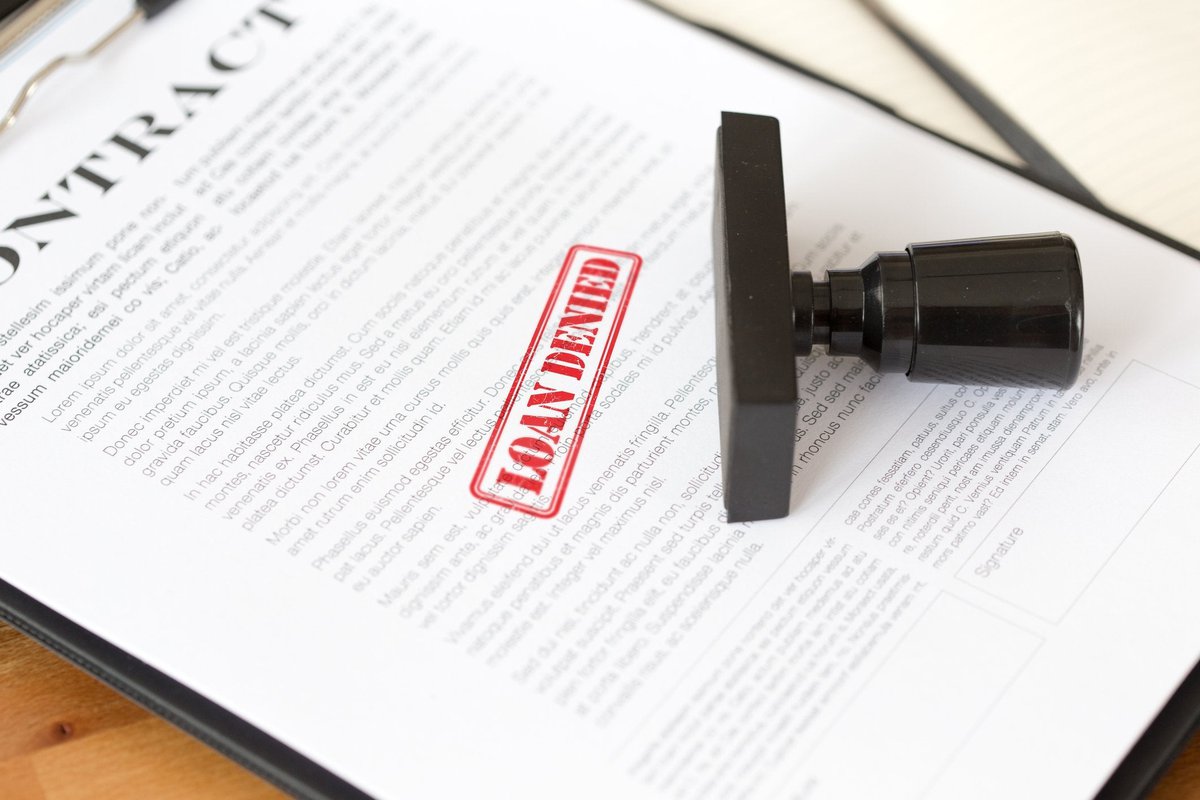 You have some options if you've been turned down for a mortgage refinance loan.
Mortgage refinance rates are very competitive right now, and many homeowners have decided to take advantage of low rates. Refinancing to a new loan that charges less interest could reduce your monthly payments and potentially save you money over time, making it a smart financial choice.
Unfortunately, not everyone can qualify for a mortgage refinance loan. In fact, many mortgage lenders have imposed stricter qualifying requirements now in light of the economic disruption COVID-19 is causing.
If you've applied for a refinance loan and have been turned down, it's understandable that you'd be disappointed. But the good news is you have options and should be able to bounce back and hopefully secure a better home loan in the future. Here's what you can do.
1. Find out the reason for your loan denial
First and foremost, you need to know the reason you weren't approved for the mortgage, as the steps you'll take to fix the problem will vary depending on what the issue is. For example, if your loan was denied because of bad credit, you'll need to pursue a different approach than you would if you were denied because your home didn't appraise for enough.
The best way to find out the reason for being denied is to ask your mortgage lender. Under the Equal Opportunity Credit Act, they must tell you if credit played a role in your denial. And many lenders are willing to provide you information even if there was another cause, such as a low appraisal or insufficient income.
After all, mortgage providers want to work with you if they can. So it's in their best interests to help you correct issues that prevent you from being approved.
2. Address the reason for the denial
Once you know the problem, you can try to fix it. If your problem is poor credit, check your report to see if there are any errors on it or consider contacting creditors to ask if they'd be willing to remove black marks from your record if they're dragging your score down. You can also work on paying down debt to improve your score.
If your issue was a low appraisal, consider appealing if you don't think your home's valuation was accurate. If your problem is income, look into a side gig (although be aware lenders often won't count income until you've earned it for two years, so this may be a long-term fix). If you already have too much debt, pay it down.
Depending on the cause of the underlying problem, fixing it could take time. So don't expect that you'll always be able to make a few tweaks and immediately get approved.
3. Reduce the cost of your refinance loan
In many cases, lowering the size of your loan could make a difference in whether you're approved. Opting for a smaller loan could help if you had appraisal issues, for example, or if your income was too low or you had other debt that was too high.
It's not always possible to reduce the size of a refinance loan since you need to be able to pay off your current mortgage in full in order to refinance. But if you were considering a cash-out refinance, you could reduce the amount of extra money you're hoping to obtain with your new loan. Or if you have a lump sum of cash you could use to pay down your current loan so you don't have such a large balance to refinance, this could be helpful.
4. Shop around with different lenders
Different lenders also have their own qualifying criteria, and some specifically cater to borrowers who may have imperfect credit or who need to borrow a lot of money relative to what their home is worth.
It can pay to shop around and get quotes from several lenders even if one already denied you, as you may have better luck elsewhere. Just be sure to look at the big picture, including rates and terms. And don't accept any refinance loan just because a lender approves you for it. After all, the goal isn't just to refinance for the sake of it -- you want an affordable loan that makes sense for your financial situation.
The Ascent's Best Mortgage Lender of 2022
Mortgage rates are on the rise — and fast. But they're still relatively low by historical standards. So, if you want to take advantage of rates before they climb too high, you'll want to find a lender who can help you secure the best rate possible.
That is where Better Mortgage comes in.
You can get pre-approved in as little as 3 minutes, with no hard credit check, and lock your rate at any time. Another plus? They don't charge origination or lender fees (which can be as high as 2% of the loan amount for some lenders).
We're firm believers in the Golden Rule, which is why editorial opinions are ours alone and have not been previously reviewed, approved, or endorsed by included advertisers. The Ascent does not cover all offers on the market. Editorial content from The Ascent is separate from The Motley Fool editorial content and is created by a different analyst team.