Why I Waived Escrow on My Mortgage
by Christy Bieber | Updated July 19, 2021 - First published on March 1, 2021
Many or all of the products here are from our partners that pay us a commission. It's how we make money. But our editorial integrity ensures our experts' opinions aren't influenced by compensation. Terms may apply to offers listed on this page.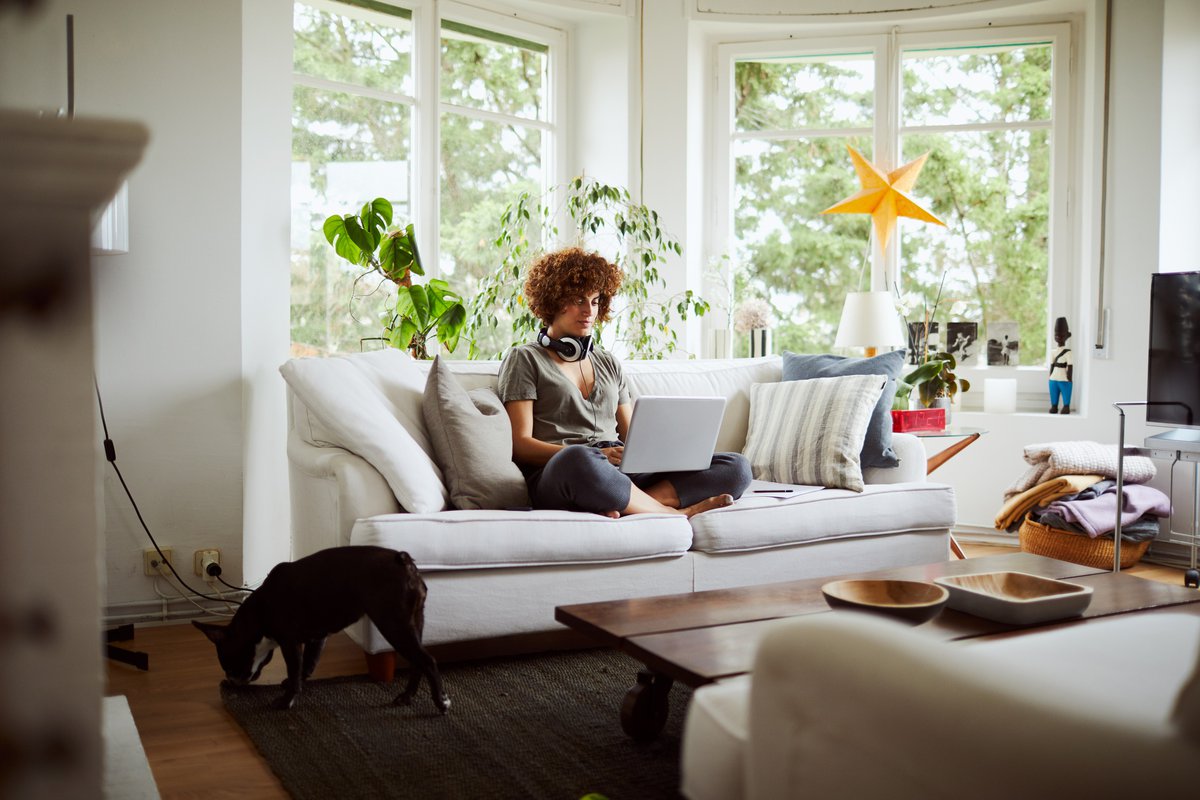 Mortgage escrow is common, but I waived it. There are a few key reasons why.
For most homeowners, monthly mortgage payments don't just cover principal and interest on the loan. Instead, people pay additional money to cover property taxes and insurance. This money is deposited into an escrow account arranged by the mortgage lender.
Bills for property taxes and insurance are then sent to the mortgage lender and paid out of the escrow account. Lenders do this in order to make sure that these bills get paid and to protect the home that guarantees the loan.
This isn't the case for my mortgage, though. I pay only principal and interest and take care of my property taxes and insurance directly. That's because I waived escrow -- and I actually paid a fee to do so.
There are a few good reasons why I did this, which are worth considering if you're thinking about doing the same. But there's also a big downside to waiving escrow.
Here's why I waived escrow
There are three reasons why I chose not to use an escrow account and instead pay my taxes and insurance myself.
1. I'd rather have more flexibility in my budget
When you pay your taxes and insurance through an escrow account, you pay the same amount to your mortgage lender every month. For example, if your taxes and insurance cost a total of $5,000 per year, you'd pay about $417 extra in your monthly mortgage payment.
I prefer to have more flexibility in my budget, rather than raising my monthly payment by a uniform amount. That's because my income is irregular. I prefer to set aside more money toward property taxes and insurance in months when I make more and have a smaller monthly payment in months when I earn less.
2. I'd rather be able to choose my own payment method
Another big benefit to waiving escrow is that I get to decide how to pay my taxes and insurance. I've used a credit card to cover my insurance and my property tax bill in recent years. Even after paying a processing fee when using the card to cover property taxes, I was able to pocket some credit card rewards for these payments that I had to make anyway.
If I instead paid the money into an escrow account with my mortgage lender, the money would have just come out of my bank account. I wouldn't have been able to get the cash back on the payments.
3. I can earn interest on the money
When I save for my property taxes and insurance during the year, I put the money into a high-yield savings account. That allows me to earn at least a little bit of interest on it. My mortgage lender didn't offer any interest on the money in escrow, so that cash would have just been sitting around all year until it was used to pay the bills.
But there's a big downside to waiving escrow
As you can see, there are definitely some upsides to opting out of mortgage escrow. But the downside is you become entirely responsible for paying your insurance and property tax bills yourself. And this can add up to a hefty sum. If you don't diligently save for it, you could find yourself without the money you need when the payments come due.
The good news is, if you budget for this amount throughout the year, you can make sure you have the funds. And you'll have more control over where you keep that cash until you need it.
The Ascent's Best Mortgage Lender of 2022
Mortgage rates are on the rise — and fast. But they're still relatively low by historical standards. So, if you want to take advantage of rates before they climb too high, you'll want to find a lender who can help you secure the best rate possible.
That is where Better Mortgage comes in.
You can get pre-approved in as little as 3 minutes, with no hard credit check, and lock your rate at any time. Another plus? They don't charge origination or lender fees (which can be as high as 2% of the loan amount for some lenders).
We're firm believers in the Golden Rule, which is why editorial opinions are ours alone and have not been previously reviewed, approved, or endorsed by included advertisers. The Ascent does not cover all offers on the market. Editorial content from The Ascent is separate from The Motley Fool editorial content and is created by a different analyst team.