Why I'm Not Paying Off My Mortgage Early
by Maurie Backman | Updated July 19, 2021 - First published on Sept. 18, 2020
Many or all of the products here are from our partners that compensate us. It's how we make money. But our editorial integrity ensures our experts' opinions aren't influenced by compensation. Terms may apply to offers listed on this page.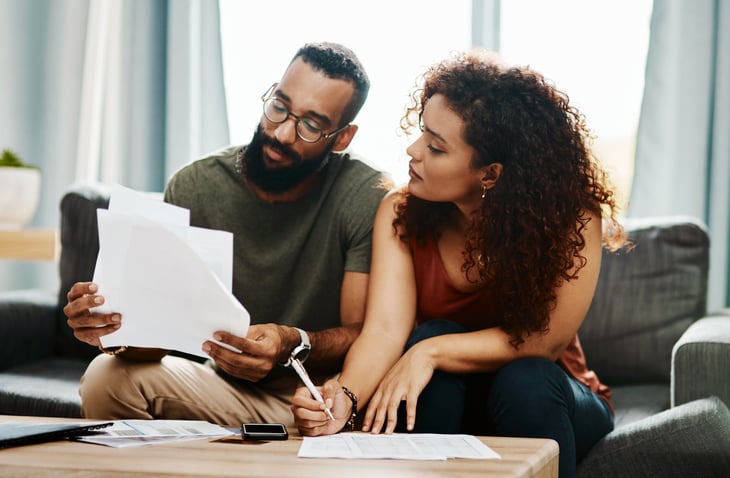 One homeowner has no plans to make extra mortgage payments anytime soon.
When my husband and I recently sat down to refinance our mortgage, we were pleasantly surprised to see that our remaining balance was lower than expected. In fact, we ran some numbers and figured out that if we were to make an effort to pump extra money into that loan, we could probably pay it off in the next seven to 10 years, as opposed to the 15-year term we were looking to refinance into.
The idea of being housing-debt-free within a decade is tempting, and if we were to pay off that mortgage early, we'd save ourselves a lot of money on interest. But even so, we've ultimately decided not to pay off that loan ahead of schedule, at least not for now. Here's why.
1. We scored a competitive rate
Assuming our refinance goes through (it's still in progress as of this writing), my husband and I are looking at a mortgage rate of well below 3%. Granted, that's in line with today's average rates, but it's also an extremely low rate to pay. It's so low, in fact, that we figure it's worth paying interest on that loan and retaining the flexibility to keep more of our earnings for ourselves. You never know when something in the home might break, or when another unexpected bill might pop up, so we'd rather not put the pressure on ourselves to pay extra into our mortgage when our rate is so competitive.
2. We're investors
My husband and I routinely invest money in the stock market. And the returns we might make in our brokerage account could far surpass our interest savings by knocking out our mortgage early.
If I were to pay off my current mortgage in 10 years instead of 15, I'd save myself about $21,000 in interest. But doing so would require me to put an extra $750 a month toward my loan balance. Now, if I were to invest that $750 a month over a 10-year period instead, I'd end up putting $90,000 into my brokerage account. If my investments were to generate an average annual 7% return during that time, which is a bit below the stock market's average, I'd wind up with $124,000. That means I'd come out $34,000 ahead, which makes more sense than saving just $21,000.
3. We have other goals we want to meet
My husband and I have a number of financial goals we want to meet over the next 15 years. We'd like to be in a position to pay for a large chunk, if not all, of our children's college. We may also want to buy a motorhome to make our road trips, which we tend to take often, more comfortable. We'll need money to achieve these goals, and paying off our mortgage early might prevent us from doing just that.
There's certainly nothing wrong with paying off a mortgage early (though you should check to make sure your loan doesn't come with a prepayment penalty). If you're able to do so, you stand to potentially save a lot of money on interest. But right now, my family has other priorities, so we're planning to stick to our existing repayment schedule, at least for the time being.
We're firm believers in the Golden Rule, which is why editorial opinions are ours alone and have not been previously reviewed, approved, or endorsed by included advertisers. The Ascent does not cover all offers on the market. Editorial content from The Ascent is separate from The Motley Fool editorial content and is created by a different analyst team.