Why Should I Buy a Tiny Home? Our Expert Weighs In
Many or all of the products here are from our partners that pay us a commission. It's how we make money. But our editorial integrity ensures our experts' opinions aren't influenced by compensation. Terms may apply to offers listed on this page.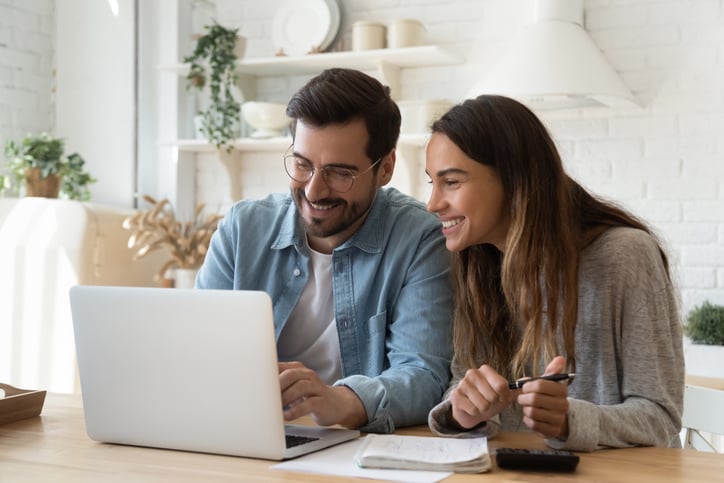 You should buy a tiny home only if this applies to you.
---
Key points
Tiny homes cost a fraction of a traditional home, making it a popular alternative, but they aren't for everyone.
Tiny homes are less than 400 square feet, so there is significantly less living and storage space.
Tiny homes also are difficult to finance and can be difficult to resell.
---
Tiny homes have become popular in recent years, especially as the cost of a traditional home becomes increasingly unaffordable. Tiny homes aren't for everyone, however. Here are a few reasons a tiny home may be right for you and a few reasons one may not be.
What is a tiny home?
Tiny homes are generally 400 square feet or less. In comparison, the average size of a traditional home in the U.S. is 2,261 square feet. There are two general types of tiny homes: some are built on wheels like a trailer, and some are built on a foundation like a traditional home.
What are the advantages of a tiny home?
The biggest advantage of a tiny home are the financial benefits. The average cost of buying one is $45,000, with typical prices ranging from $30,000 to $60,000. Utility costs, property taxes, and maintenance costs are also lower when compared to a traditional home. Tiny homes are more sustainable and better for the environment. You'll also spend less time and money cleaning and caring for a tiny home.
There are also some mental benefits of living in a tiny home and adopting a minimalist lifestyle. Living with less physical clutter can lead to a less stressful life. With so little space, tiny homeowners can keep only the essentials, focusing on the important things. Tiny homes have a small physical footprint and don't require a lot of land to build on. Especially in regard to tiny homes built on wheels, tiny homeowners have greater mobility and the freedom to move where they want.
What are the disadvantages of a tiny home?
Living in a tiny home isn't for everyone. A home that is less than 400 square feet can't fit much. There is less living and storage space, and it may be too small for some. You may have to pay for storage if you can't fit everything into your tiny home. You can't fit many people in one, so entertaining guests can be very difficult.
One of the biggest drawbacks of tiny homes is that they are less marketable. There aren't as many buyers and some tiny homes may actually depreciate in value. Financing and insurance can also be tricky for a tiny home. Traditional lenders typically do not offer mortgages on tiny homes. Some tiny home manufacturers may offer financing or you might have to look for alternative financing sources.
While the freedom to move is plus, if you want to move to a different state, you will have to ensure you understand the zoning laws of the area you want to be in. For example, some local laws require your tiny home to have minimum ceiling height and dimensions. Checking zoning laws for these provisions ahead of time is essential.
Should I buy a tiny home?
Tiny homes have the most appeal for people who don't mind downsizing, want to live a minimalist lifestyle, and create a smaller carbon footprint. The financial benefits of a tiny home can't be overlooked, as they cost 10% of a traditional home on average. Your cost of living will be much less, so the extra money you save could be put towards paying down debt, investing for retirement, or spending it on your hobbies.
However, tiny homes may be too small for many people. Many Americans accumulate personal belongings that won't fit in a tiny home. If you have pets, want a large enough space to raise a family, or to live in greater comfort, then a tiny home may not be for you. A tiny home also doesn't make a great investment. Since it is a niche market, there is currently more supply than demand, so a tiny home may not appreciate like a traditional home.
While a tiny home can save you hundreds of thousands of dollars, they're not a fit for everybody. If you want to lower your cost of living, want a minimalist lifestyle, and are willing to live in a drastically smaller space, then look into tiny homes. But if you need a larger living space and are not in a position to downsize, then you should look for an alternative. Choosing to buy a tiny home is not just a housing decision, but it is a big lifestyle decision.
The Ascent's Best Mortgage Lender of 2022
Mortgage rates are at their highest level in years — and expected to keep rising. It is more important than ever to check your rates with multiple lenders to secure the best rate possible while minimizing fees. Even a small difference in your rate could shave hundreds off your monthly payment.
That is where Better Mortgage comes in.
You can get pre-approved in as little as 3 minutes, with no hard credit check, and lock your rate at any time. Another plus? They don't charge origination or lender fees (which can be as high as 2% of the loan amount for some lenders).
We're firm believers in the Golden Rule, which is why editorial opinions are ours alone and have not been previously reviewed, approved, or endorsed by included advertisers. The Ascent does not cover all offers on the market. Editorial content from The Ascent is separate from The Motley Fool editorial content and is created by a different analyst team.