With Soaring Home Prices, Government May Back Home Loans of Close to $1 Million
Many or all of the products here are from our partners that compensate us. It's how we make money. But our editorial integrity ensures our experts' opinions aren't influenced by compensation. Terms may apply to offers listed on this page.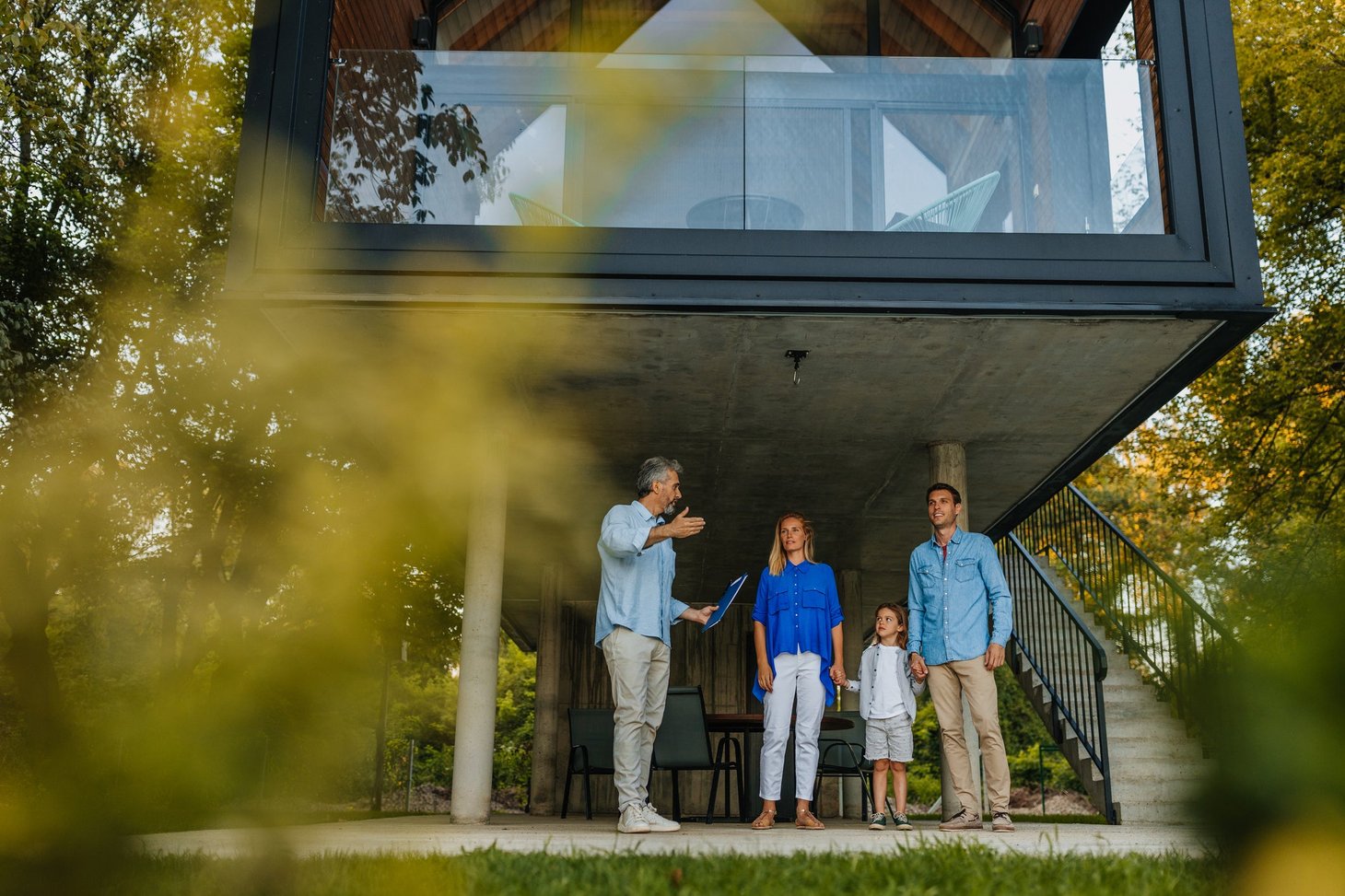 People buying expensive homes will soon have new options for affordable home loans.
---
Key points
Fannie Mae and Freddie Mac are government-sponsored entities (GSEs).
They repurchase mortgage loans from private lenders to make home loans more affordable and easier to qualify for.
The loan limits are rising to nearly $1 million for mortgages guaranteed by Fannie Mae and Freddie Mac.
---
Fannie Mae and Freddie Mac are government-sponsored entities (GSEs). They play a very important role in the housing market. They purchase mortgage loans that are made by private lenders and sell them to investors. These loans are resold on the secondary market.
Because lenders take on less risk when loans can be resold to Fannie Mae and Freddie Mac, lenders are more willing to issue loans to borrowers even if the would-be homeowners don't have perfect credentials. The loans they offer can also be made at a lower interest rate.
A near $1 million loan may be classified as a conforming loan
The purpose of Freddie and Fannie repurchasing loans is to help make housing more accessible and affordable to average Americans. As a result, there are limits on the size of the loans these GSEs will guarantee. Loans that come below these limits can be classified as "conforming," while loans that are above them are non-conforming. Non-conforming loans are generally less available, more difficult to get approved for, and more expensive.
Next year, however, conforming limits could increase dramatically and, in some cases, Fannie and Freddie may actually back loans valued at close to $1 million.
Here's why.
Fannie and Freddie loan limits are expected to increase dramatically
In 2021, the maximum loan limit for a conforming loan backed by Fannie Mae and Freddie Mac is $548,250 in the majority of locations in the United States. However, in certain expensive housing markets including parts of New York and California, the limit is already much higher. In 2021, it's $822,375.
By law, the maximum loan limits for a conforming loan are updated each year. A specific formula is used to set new loan limits, which takes into account average increases in housing prices across the country. Since housing prices have been soaring in many places, the result is Fannie and Freddie loan limits are expected to increase dramatically next year.
The Federal Housing Finance Agency, which oversees Fannie Mae and Freddie Mac, has not yet officially announced what the new limits on conforming loans will be. However, recent data from the FHFA's House Price Index revealed an 18.5% increase in price compared with the year prior.
Using this metric, this means the new limit in the majority of the United States would be $650,000. And in parts of the country with expensive home prices, it would jump up to $975,000. Some lenders have already begun adjusting their loan offers based on these numbers, and the official announcement is expected to come at the end of November.
While this is good news for people who live in high-cost areas and who will now be eligible for a home loan at a lower rate if they can qualify for a conforming loan, it's also raising some questions about whether the government should be helping people to buy homes valued at close to $1 million. Obviously, only wealthy Americans would be able to afford properties at this price point.
The FHFA does have discretion to deviate from the standard formula used to increase loan limits, and there's a possibility it may do that if the administration doesn't feel it's right to ask taxpayers to back such high-cost homes.
We're firm believers in the Golden Rule, which is why editorial opinions are ours alone and have not been previously reviewed, approved, or endorsed by included advertisers. The Ascent does not cover all offers on the market. Editorial content from The Ascent is separate from The Motley Fool editorial content and is created by a different analyst team.