3 Women Share Their Inspiring Financial Wins
by Dana George | Updated July 25, 2021 - First published on Aug. 26, 2020
Many or all of the products here are from our partners that pay us a commission. It's how we make money. But our editorial integrity ensures our experts' opinions aren't influenced by compensation. Terms may apply to offers listed on this page.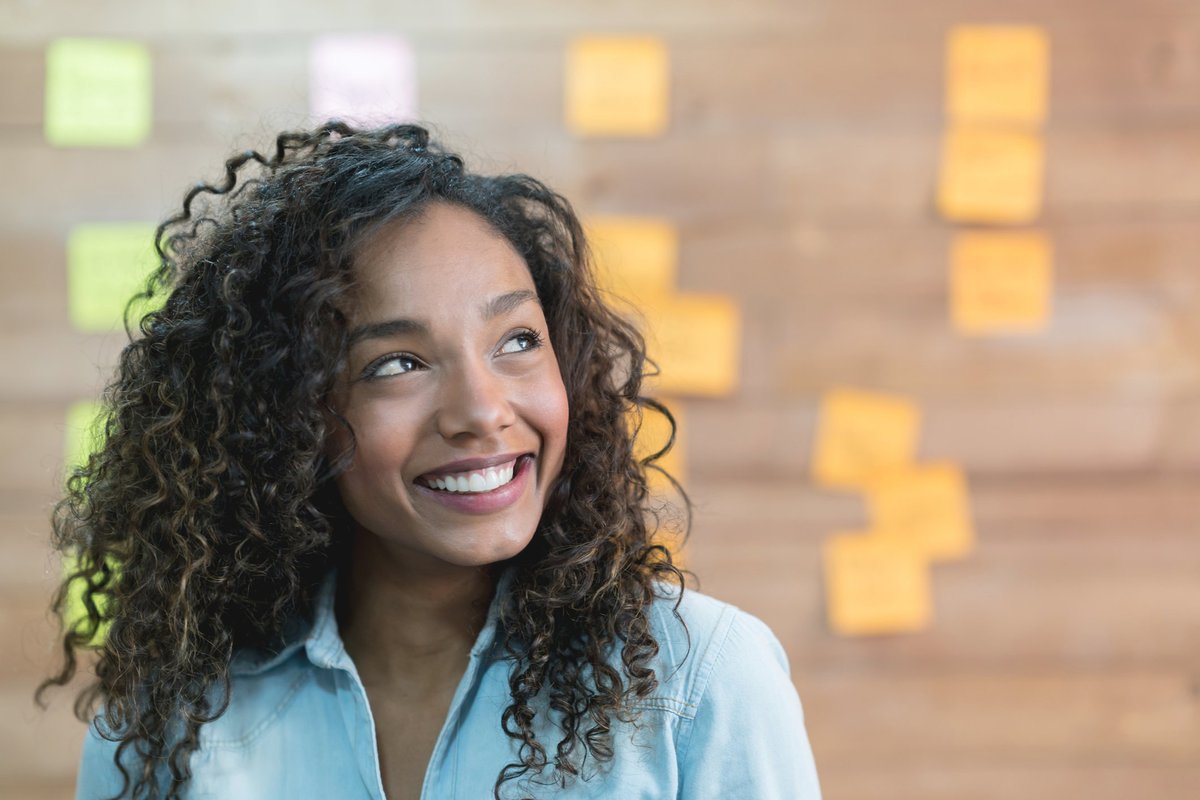 Harnessing the power of your finances offers options you might not otherwise have.
Statistics have shown that women have a tougher time building wealth than men. Not only do we earn $0.82 for every dollar earned by a man, but we also spend more time caring for children and elderly relatives. We may also be passed over for promotions "just in case" we leave to have a child or care for a relative. Here are three inspirational women who have forged their own financial paths.
Tiffany Aliche
Hitting bottom does not mean staying there
At 26, Tiffany Aliche had it all -- a teaching job she loved, a home of her own, and an excellent credit score that was in the 800s. One phone call changed everything. Three days before the new school year was set to begin, Aliche was informed that her preschool was closing and her services were no longer needed.
Within months, she had run through the money in her savings account and lost her condo. Worse, she was a victim of a credit card scam that cost her $35,000. At that point, Aliche had no income and more than $300,000 in debt.
At age 30, she was back in her parents' house, "sad, mad, and ashamed." At her lowest, it was her best friend who reminded Aliche that her father -- a chief financial officer and accountant -- had taught her everything she needed to know about getting back on her feet financially. She dusted herself off and decided to focus on helping other people learn the lessons she had been fortunate enough to learn as a child.
Aliche began in Newark, New Jersey housing projects, where the need was greatest. She met with people who were hurting, asked them what they needed, and showed them how they could slowly begin to improve their financial lives. She volunteered at the Boys & Girls Club, teaching kids how to manage money. Her work in the community caught the eye of the United Way, and soon, she was hired to teach financial classes, primarily to classrooms full of women.
Aliche says she knew that she'd "made it" when, in June 2018, she paid off the remainder of her parents' mortgage ($120,000). It was just nine years after she'd lost her teaching job and been forced to move back into their home. According to Aliche, "Paying off their home a few years later was a true full-circle moment."
Today, through The Budgetnista, Aliche has married her love of teaching with her acumen for finance, helping women worldwide navigate the financial realities of life. Along the way, she has realized that hitting bottom does not mean staying there.
Michelle Schroeder-Gardner
The absence of debt is freedom
For years, American kids grew up hearing that education would inoculate them, protect them from the financial ups and downs experienced by the rest of society. But that education comes at a high cost. By the time Michelle Schroeder-Gardner graduated college in 2012 with two undergraduate business degrees and an MBA, she was in debt to the tune of nearly $40,000.
Schroeder-Gardner landed a job as a financial analyst, but she could still feel the debt hanging over her head. To pay it off, she took on what she describes as "multiple side jobs." She worked 45-50 hours a week as an analyst, and then flipped items on eBay, rented out a room of her home, became a mystery shopper, took part in market research, managed websites, and took on any legitimate side hustle that came her way. Most weeks, Schroeder-Gardner spent more than 100 hours working, but it was worth it. Within seven months, she had repaid every penny of her debt.
One of her side hustles was to start a personal finance and lifestyle blog. Schroeder-Gardner wanted a way to track her progress, help readers improve their finances, and maybe even earn a few bucks along the way. Making Sense of Cents took off like a rocket, and two years after she started writing, Schroeder-Gardner was earning enough to quit her full-time job as a financial analyst.
Schroeder-Gardner is surprisingly transparent with her readers, allowing them to peek at her earnings report each month and see precisely how she makes money.
In 2015, she and her husband sold their home so they could travel full-time. Now they take readers along on their adventures. The couple lived in an RV for four years, and are now at home on a sailboat, preparing to cruise the world.
It may have taken months of working 100 hours or more a week, but the payoff seems to have been worth it.
Bola Sokunbi
Money equals options
Bola Sokunbi, the owner of Clever Girl Finance, does it all. She's a certified financial education instructor, best-selling author, and disciplined saver. In fact, one of Sokunbi's proudest achievements is saving more than $100,000 in her 20s, despite not earning a six-figure salary.
Sokunbi created a budget and stuck to it. She supplemented her income (and plumped her savings) by taking on side hustles. Not only did she save more than $100,000, but she did it in a little more than three years.
Today, budgeting and saving are just two of the things Sokunbi helps others learn to do. She also works to help women find their power by dumping debt and building wealth.
One does not have to look far to find Sokunbi's inspiration.
In her home country of Nigeria, Sokunbi's mother had four children -- three boys and Bola, the baby of the family. The young mother loved her family but longed for more. She went back to college, and at different times in her career, owned a hair salon, a Coca-Cola franchise, and a typing school. She also worked as the principal of a girls' school and as an investment banker -- all in an effort to achieve financial peace of mind.
Sokunbi's father spent a great deal of money sending his three sons abroad to study. That decision would haunt him financially when health concerns forced him to retire 15 years earlier than planned, just as his daughter reached college age.
It was Sokunbi's mother who stepped up, declaring that her daughter would attend college internationally, and promising to pay for it with the money she had spent so many years earning and saving.
That act of sacrifice molded the way Sokunbi views finances. It became the catalyst that drove her to learn everything she could about money, investing, wealth building, and independence.
What Sokunbi realized in her 20s -- and continues to teach today -- is that money equals options. "Today, I'm fortunate to run my business full-time and now live life on my own terms," Sokunbi said.
These three women come from diverse backgrounds and have different experiences, but each generously shares her knowledge. If we can learn from their hard-earned experiences and work toward financial independence of our own, we'll be doing ourselves a favor.
These savings accounts are FDIC insured and could earn you up to 19x your bank
Many people are missing out on guaranteed returns as their money languishes in a big bank savings account earning next to no interest. Our picks of the best online savings accounts can earn you more than 19x the national average savings account rate. Click here to uncover the best-in-class picks that landed a spot on our shortlist of the best savings accounts for 2022.
We're firm believers in the Golden Rule, which is why editorial opinions are ours alone and have not been previously reviewed, approved, or endorsed by included advertisers. The Ascent does not cover all offers on the market. Editorial content from The Ascent is separate from The Motley Fool editorial content and is created by a different analyst team.