4 Money Moves to Consider This Election Season
by Maurie Backman | Updated July 25, 2021 - First published on Oct. 2, 2020
Many or all of the products here are from our partners that pay us a commission. It's how we make money. But our editorial integrity ensures our experts' opinions aren't influenced by compensation. Terms may apply to offers listed on this page.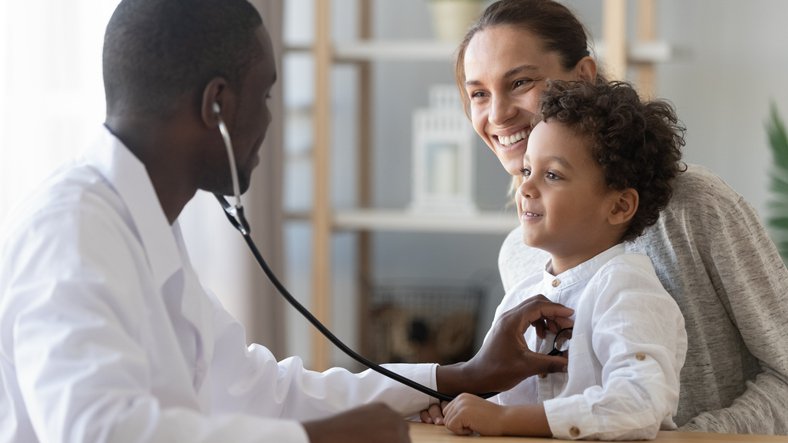 It's time to focus on personal finance, not just politics.
No matter which part of the political spectrum you fall on, it's fair to say that the next few weeks are likely to be filled with uncertainty and instability. With the November election nearing, now's when President Donald Trump and former Vice President Joe Biden take their campaigning to the max, debate key issues, and attempt to scrounge up last-minute votes. All of this when the economy is stuck in a recession and there's a major health crisis, which means it's easy for the average person to get lost in the shuffle, and for important financial matters to fall by the wayside.
But actually, now's an important time to get a handle on your finances -- because we don't know if and how things will change once our next president is elected. Here are a few key moves it pays to consider in the coming weeks.
1. Boost your emergency fund
A lot of people don't have much (or any) money in the bank, and if your income has been cut in the coronavirus pandemic, you may be looking at very little in savings. If you're out of work, focus on keeping up with your bills and meeting your family's basic needs. But if you are still working, sock some money away in the bank. An ideal emergency fund has enough money to cover at least three months of living expenses. If that's not doable for you anytime soon, do the best you can and save some money.
Whoever wins the presidential election gets tasked with pulling our economy out of its recession, adding jobs, and aiding in Americans' recovery. But that's unlikely to happen overnight, so it's smart to protect yourself by having money to tap in case something happens to your job, or your financial picture takes a turn for the worse.
2. Pay off or consolidate some high-interest debt
If the election results cause more economic unrest, more jobs could be lost. And in that scenario, having less-costly debt will make it easier to absorb that blow. If you're sitting on a hefty credit card balance with a high interest rate, try knocking some of it out sooner rather than later. That may be feasible if, for example, you're saving a little by working remotely and not having to commute.
If you can't pay off your high-interest debt, try making it more affordable and easier to manage. Transferring your debts onto a credit card with a lower interest rate is one way to go about that, as is taking out a personal loan, using its proceeds to pay off costlier debt, then paying off that loan over time.
3. Sign up for the right health insurance
It may be election season, but it's also close to open enrollment season at work, which means you'll also soon elect a health plan along with other benefits sponsored by your employer. Choose those benefits carefully. If you think you'll need more childcare to hold down your job (a distinct possibility when schools aren't fully open nationwide), you may want to put more money into a dependent care flexible spending account, a special account offered by many employers that gives you a tax break for setting money aside for expenses like daycare or after-school care.
Meanwhile, think about the health insurance plan that will best benefit your family. A plan with a high deductible and lower monthly premium may be a good idea if you're single and rarely get sick. If you have children, you may want to do the opposite -- choose a plan with a lower deductible and a higher premium. And in case you're not familiar with these terms, your premium is the fee you'll pay each month for your health coverage, while your deductible is the amount you'll pay before your insurer starts paying for the services you use.
Meanwhile, if you buy your own health insurance through healthcare.gov, your open enrollment period begins at the start of November and runs through mid-December. If you want to change your health coverage, that will be the time. Of course, one thing to keep in mind is that whoever is elected president might change the way healthcare is offered through the Affordable Care Act, for better or for worse. That won't necessarily impact your health coverage for 2021, but it may impact your coverage in the future. So you may want to choose a more comprehensive plan in the near term if you can afford to, and address medical issues while you have that better coverage.
4. Make sure your stocks are diversified
Election season and stock market volatility tend to go hand in hand, and the results of the election could send stock values plummeting. That's not meant to scare you, because stock market crashes happen all the time and the market has a strong history of recovering, but it also means you may not be able to sell your stocks so easily if you need money in the near term. In fact, at a time like this, it's important to make sure your portfolio is diversified -- that you have a mix of stocks from different segments of the market -- so that if one sector takes a nosedive, your loss is minimized.
Incidentally, stock market volatility is another good reason to boost your emergency savings now. If stocks go down, you won't lose money if you leave your portfolio alone and wait for it to recover. Having money in the bank will make that feasible.
Look out for your own needs
The results of the election could have a huge impact on our country. But right now, as you gear up to vote, it's not bad to focus on your individual needs. The above moves could put you in a much more secure financial position, so that no matter who becomes president, you have less to worry about.
We're firm believers in the Golden Rule, which is why editorial opinions are ours alone and have not been previously reviewed, approved, or endorsed by included advertisers. The Ascent does not cover all offers on the market. Editorial content from The Ascent is separate from The Motley Fool editorial content and is created by a different analyst team.