Here's What Joe Biden Wants in the Next Stimulus Bill
by Dana George | Updated July 25, 2021 - First published on Sept. 23, 2020
Many or all of the products here are from our partners that pay us a commission. It's how we make money. But our editorial integrity ensures our experts' opinions aren't influenced by compensation. Terms may apply to offers listed on this page.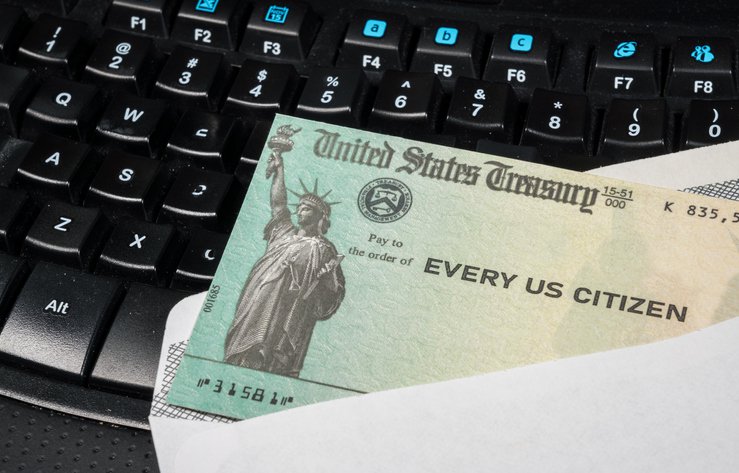 Former Vice President Biden says he's focused on getting money into American households and the economy. Here's how he plans to do it.
The 2020 election is still weeks away, but Democratic presidential candidate Joe Biden won't wait for the results. He's spent months designing a plan to guide the country out of twin catastrophes -- the COVID-19 pandemic and an ever-deepening recession.
Down this road before
When Biden took the reins as Vice President of the United States in 2009, he and newly-elected President Barack Obama inherited a financial maelstrom. The Great Recession had devastated the economy and the federal deficit was out of control.
The $787 billion American Recovery and Reinvestment Act was passed within weeks. Even then, there were complaints that $787 billion was not enough. And Biden agrees.
This time, he wants to inject a large enough stimulus into the economy to stop the bleeding and prevent damage from becoming permanent. Depending on what Congress does before the elections, Biden's stimulus package is expected to cost between $1 trillion and $2 trillion.
Although his plan can best be described as ambitious, it is frustratingly light on specifics. With so much at stake, it will be the details that determine the effectiveness of Biden's vision.
The Biden stimulus plan
If he is elected the 46th President of the United States in November, Biden wants to hit the ground running. Here is some of what we can expect a Biden administration stimulus package to do:
Give another possible round of checks. Biden has made it clear that the focus needs to be on everyday Americans who are hurting.
Boost unemployment benefits and strengthen the unemployment system. This is sure to be needed should the country ever experience another catastrophic loss of jobs.
Offer paid sick leave for workers, a move that would allow sick employees to focus on getting well rather than worry about money.
Create an $8,000 annual tax credit for parents of young children.
Provide health insurance for Americans who have become unemployed through no fault of their own.
Other economic measures
Biden has also introduced some economic proposals intended to work hand in hand with a stimulus bill. They include:
Rental relief programs
Aid to small businesses in trouble due to COVID-19
Programs to combat racial inequality
$700 billion to build back U.S. manufacturing
Research programs designed to stimulate American innovation
The rich pay their fair share
According to Biden, it is fundamentally unfair that working families struggle to get by while the wealthiest 1% of the country pay even lower effective tax rates than the middle class.
The breaks Biden refers to are a result of the Tax Cuts and Jobs Act, signed into law by Donald Trump at the end of 2017. According to two University of California-Berkeley economists, for the first time in U.S. history, the average effective tax rate for the 400 richest families is now 23%. In contrast, the bottom half of American workers pay a rate of 24.2%.
For that reason, Biden proposes a $4 trillion tax increase over the next decade, to be paid almost entirely by households earning $400,000 or more per year.
It all hinges on election day
Mr Biden knows that he'll need to get his stimulus plan through Congress, and the fact that he's been in this situation before may help. Biden says he plans to use what he learned working with President Obama in 2009 to turn the stricken U.S. economy around again.
Both Biden and Trump have announced plans to put money into the bank accounts of the American public. And one thing's for sure, stimulus proposals will be a focal point of the final weeks of the election campaign.
We're firm believers in the Golden Rule, which is why editorial opinions are ours alone and have not been previously reviewed, approved, or endorsed by included advertisers. The Ascent does not cover all offers on the market. Editorial content from The Ascent is separate from The Motley Fool editorial content and is created by a different analyst team.