Stimulus Check Update: 3 Reasons a Fourth Stimulus Check Is Unlikely
by Dana George | Updated July 25, 2021 - First published on June 16, 2021
Many or all of the products here are from our partners that pay us a commission. It's how we make money. But our editorial integrity ensures our experts' opinions aren't influenced by compensation. Terms may apply to offers listed on this page.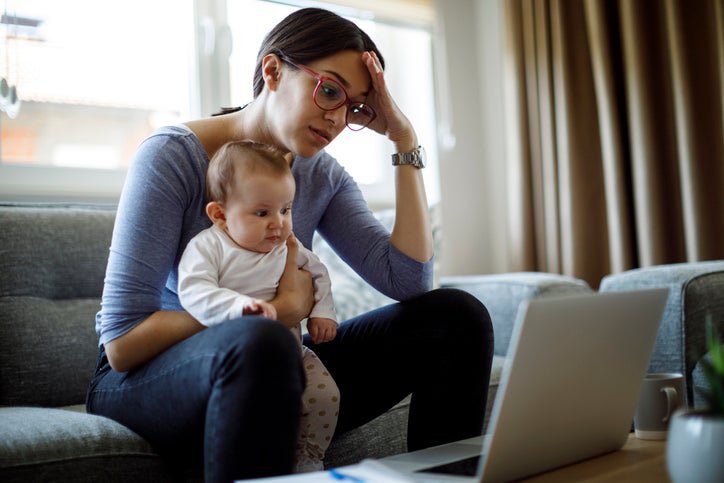 It looks increasingly unlikely that another round of checks will be issued. Here are three reasons why.
Democratic lawmakers have urged the president to consider another round of stimulus checks. Economists have weighed in, saying more funds is what the economy needs to get back on track. And yet, we're at a stalemate. The closer we look, the more convinced we become that the time for stimulus checks may be slipping away. Here are three reasons why.
1. Concern regarding who receives funds
When the first round of stimulus checks began hitting bank accounts in early-April 2020, it was with bipartisan support. However, some still grumbled, primarily about the "well-to-do" people they believed received payment. That's because full stimulus checks were sent to single tax filers earning up to $75,00 per year and joint filers earning up to $150,000 per year.
While it's tempting to assume that a couple earning $150,000 could survive without a stimulus payment, that does not take into account the number of people who lost their livelihoods between the time they filed 2019 taxes (the tax year upon which stimulus checks were based) and when COVID-19 spread across the country, shuttering businesses.
Getting those first three stimulus checks out was about speed. With millions of Americans out of work and many unable to pay rent or put food on the table, the idea was to get checks to the people who needed them most -- and to get it to them as quickly as possible. Did some checks land in the bank accounts of those who could have gotten by without them? Yes, but they were not the majority.
According to a U.S. Census Bureau's Household Pulse Survey, most recipients spent the funds on more than one thing. While 80% reported using their first check on groceries, 77.9% spent stimulus funds on rent, mortgage, or utilities. A smaller share spent their checks on non-essentials, like electronics, toys, or furniture.
It may come as no surprise that more than 87% of adults with incomes of $25,000 or less said they would use their checks to pay household expenses, while households earning between $75,000 and $99,000 were more likely to pay down debt or save.
And that's where the argument lies. Those who reject the call for another round of checks can point to the number of people who used their stimulus funds to pay down debt or build up savings. The optics aren't great, particularly if they are manipulated in a way that makes us forget about those who truly needed the money to get by.
2. Impact of vaccination
As of June 14, 2021, 4 out of 10 adults have been fully vaccinated (43.7%). As more people head in for their first or second shot, the economy will continue to open. No one truly knows what the economy will look like in a post-pandemic world. For example, will low-wage employees want to go back to full-time jobs that require them to depend on public assistance? Still, because humans tend to be optimistic, hope abounds. Anyone arguing against a fourth round of direct stimulus payments can point to the re-emerging economy as proof that no additional stimulus funds are required.
3. Fear of making the "other side" look good
Despite President Joe Biden holding steady with a job approval rating of 61%, lawmakers continue to bicker like schoolyard children. With mid-term elections coming up in a little over a year, neither side is willing to do anything that makes members of the other party look good.
For example, when Senate Minority Leader Mitch McConnell told a conservative news outlet this week that he would "refuse to let" President Joe Biden fill a Supreme Court seat (if Republicans win the majority back in the Senate next year) he was not kidding. Some lawmakers, beholden to their financial supporters, remain fixated on taking the other side down, even if it means burning the economy to the ground.
Until lawmakers stop protecting their turf long enough to work toward a common goal, another round of stimulus funds may be a pipe dream.
In the meantime, there's nothing preventing us from looking out for each other. If you want to help an American family struggling from the financial fallout of COVID-19, organizations like Volunteers for America (VOA) are collecting funds to help the "millions of American still struggling to feed their families." In addition, VOA offers lifesaving support to those in need of shelter and job training.
We're firm believers in the Golden Rule, which is why editorial opinions are ours alone and have not been previously reviewed, approved, or endorsed by included advertisers. The Ascent does not cover all offers on the market. Editorial content from The Ascent is separate from The Motley Fool editorial content and is created by a different analyst team.