3 Money Sources to Tap Before Getting a Personal Loan
by Maurie Backman | Updated July 21, 2021 - First published on March 3, 2021
Many or all of the products here are from our partners that pay us a commission. It's how we make money. But our editorial integrity ensures our experts' opinions aren't influenced by compensation. Terms may apply to offers listed on this page.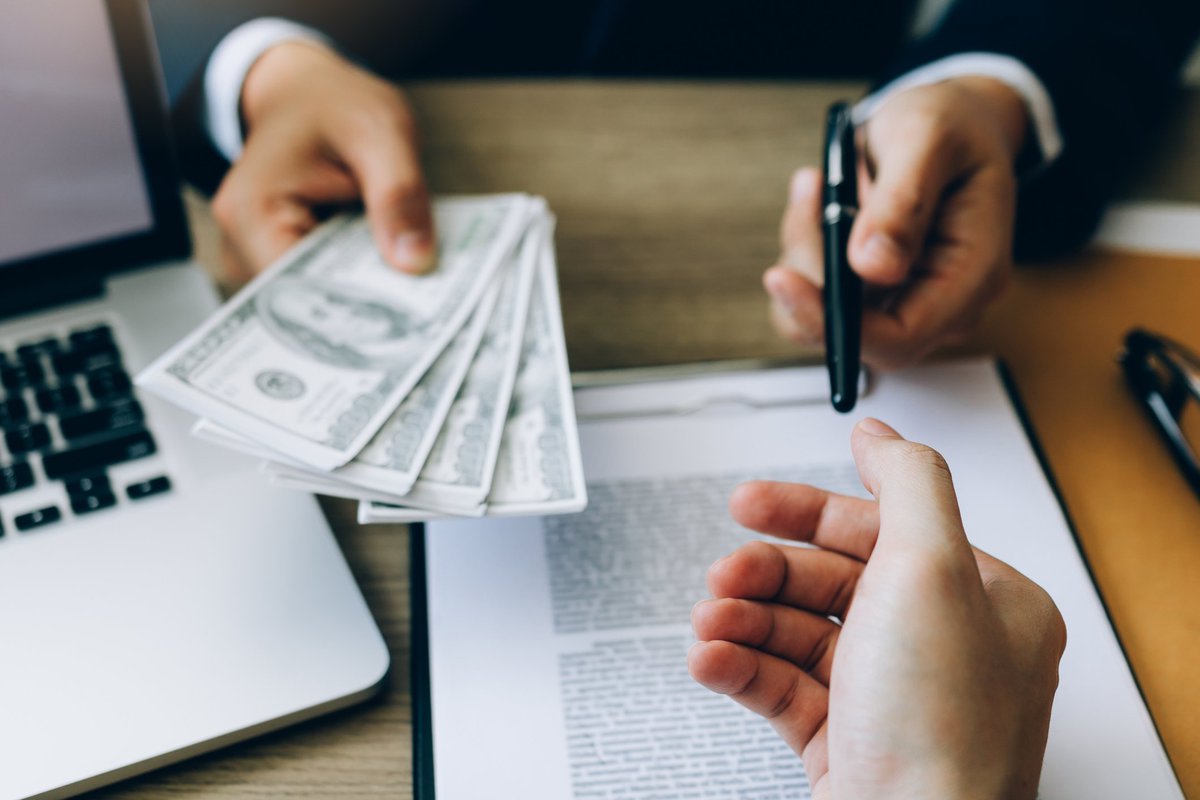 Personal loans can be an affordable way to borrow. But before you apply, it could pay to try accessing money elsewhere.
When you need money in a pinch, a personal loan can be a good option. You'll pay interest on a personal loan, but the amount may pale in comparison to what you'd pay on a credit card balance. And during the pandemic, you may even be eligible for a coronavirus hardship loan. But before you go out and borrow with a personal loan, you may want to look at these cash sources instead.
1. Your emergency fund
Some people are hesitant to tap their emergency savings because it means losing part or all of their safety net. But the whole purpose of having an emergency fund is for emergencies where you need money your paycheck can't cover (or for when you don't have a paycheck at all). As such, you're generally better off raiding your savings before you go out and borrow money elsewhere. That way, you avoid racking up interest.
2. Your home equity
Your home equity is the portion of your home you own outright. For example, if your home could sell today for $300,000 and you owe $150,000 on your mortgage, you'd have $150,000 worth of equity. And there are ways you can tap that equity when the need for money arises.
Specifically, you could take out a home equity loan or home equity line of credit (HELOC). With the former, you borrow a lump sum that you pay back in installments, just like a personal loan. With the latter, you get access to a line of credit you can draw from during a preset period of time (usually five to 10 years).
The interest rate you'll pay on a home equity loan or HELOC may be lower than what you'll pay for a personal loan. In addition, if your credit score isn't great, a home equity loan or HELOC may be much easier to qualify for. The reason? Your home is used as collateral for your loan.
Personal loans, on the other hand, are unsecured, so you'll generally need better credit to qualify for a good rate. That said, if you use your home as collateral and fall behind on your payments, your risk losing your home.
3. Your family
Not everyone has family members with abundant financial resources. But if you do have a close family member -- a sibling, parent, or grandparent -- who's in a strong position financially, you may want to ask for a loan rather than go out and borrow from a lending institution.
A family member may agree to loan you some money interest free, and that will make that sum a lot easier to pay off. Furthermore, if you only need a small amount of money and you don't qualify for a coronavirus hardship loan, you may have trouble with a personal loan. These loans generally impose borrowing minimums. If you're $500 short on paying bills, for example, then asking a family member for a loan may be a more reasonable solution. If you do borrow from a family member, make sure you pay the money back as agreed. You don't want to damage your relationship with someone who's tried to help you.
When you're in a jam, a personal loan could be a good way to borrow. If you keep up with your monthly payments, you won't hurt your credit score the way you would by carrying credit card debt. But before you take out a personal loan, it pays to explore the above options. They could all constitute an easier or less expensive way to access money when you need it.
The Ascent's best personal loans for 2022
Our team of independent experts pored over the fine print to find the select personal loans that offer competitive rates and low fees. Get started by reviewing The Ascent's best personal loans for 2022.
We're firm believers in the Golden Rule, which is why editorial opinions are ours alone and have not been previously reviewed, approved, or endorsed by included advertisers. The Ascent does not cover all offers on the market. Editorial content from The Ascent is separate from The Motley Fool editorial content and is created by a different analyst team.