4 Questions You Need to Ask Before Getting a Personal Loan
Many or all of the products here are from our partners that pay us a commission. It's how we make money. But our editorial integrity ensures our experts' opinions aren't influenced by compensation. Terms may apply to offers listed on this page.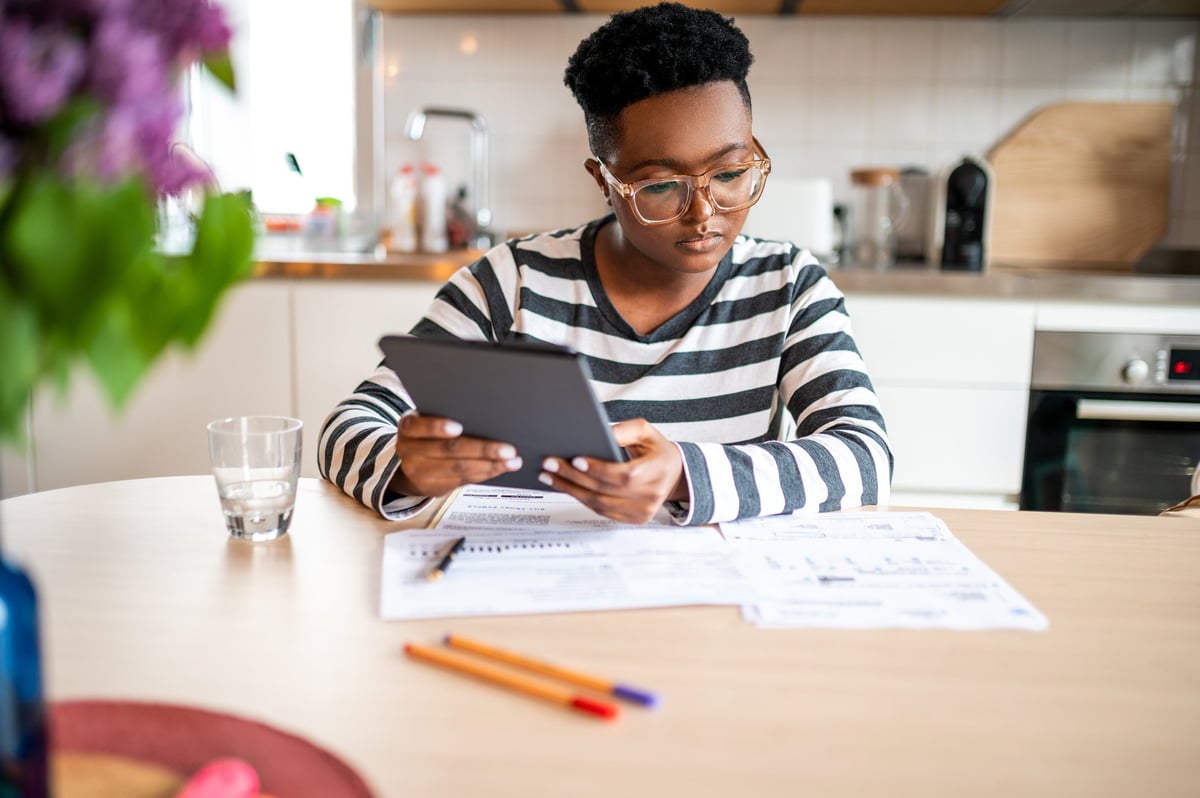 Check these off your list before submitting that application.
The great thing about personal loans is that they allow you to borrow money for any reason. Want to renovate or furnish your new home? A personal loan will allow you to do that. Other loans, like mortgages and auto loans, limit you to specific assets you're financing.
But if you're going to get a personal loan, it's important to make sure that's the right call and that you're getting a good deal. Here are some essential questions to tackle before taking out a personal loan.
1. How much do I really need to borrow?
If you have great credit, you might qualify to borrow a fair amount of money via a personal loan -- more than you actually need. But your goal should really be to limit the amount you borrow so your monthly loan payments stay manageable. You never know when your income might shift or your living expenses might rise. So the less money you owe your lender, the easier it'll be on your budget.
Plus, when you take out a personal loan, you pay interest on the sum you borrow. The smaller that number is, the less you wind up spending on interest.
2. What interest rate do I qualify for?
The better your credit score at the time you apply for a personal loan, the greater your chances of snagging a more competitive interest rate on that loan. On the other hand, if your credit score needs work, you should expect to pay more interest on your loan.
That said, each lender ultimately establishes its own interest rate for personal loans. No matter what your credit score looks like, it pays to shop around for a loan from a few different lenders.
3. What fees will I pay to close on my loan?
If you've ever taken out a mortgage, you may be familiar with closing costs, which are the various fees you're charged to finalize a home loan. Personal loans also come with closing costs, and they can vary from lender to lender. It's important to know what fees you're looking at paying before signing any loan documents.
Mortgage lenders often allow you to roll your closing costs into your loan, and you can generally do the same with a personal loan. But remember that doing so will also result in higher monthly payments.
4. Do I have any other options for getting the money I need?
If you're in a pinch and need access to money, a personal loan can be a good choice. But before you commit to taking one out, it pays to see if there's another solution.
If you have money in an emergency fund, you may want to dip into that if you're facing an unplanned expense you can't put off, like a major home or car repair. Otherwise, if you think you'll only need to borrow money on a short-term basis, it could pay to charge your expense on a credit card with a 0% introductory APR. There's risk involved in going that route -- namely, that you won't pay off your balance before that intro period comes to an end -- but it may be worth pursuing if you're convinced your financial crunch is only temporary.
Personal loans are a great tool and can be a lifeline when you need money in a hurry. Just be sure to run through these key questions before taking out one.
The Ascent's best personal loans for 2022
Our team of independent experts pored over the fine print to find the select personal loans that offer competitive rates and low fees. Get started by reviewing The Ascent's best personal loans for 2022.
We're firm believers in the Golden Rule, which is why editorial opinions are ours alone and have not been previously reviewed, approved, or endorsed by included advertisers. The Ascent does not cover all offers on the market. Editorial content from The Ascent is separate from The Motley Fool editorial content and is created by a different analyst team.