6 Reasons to Say No to a Holiday Loan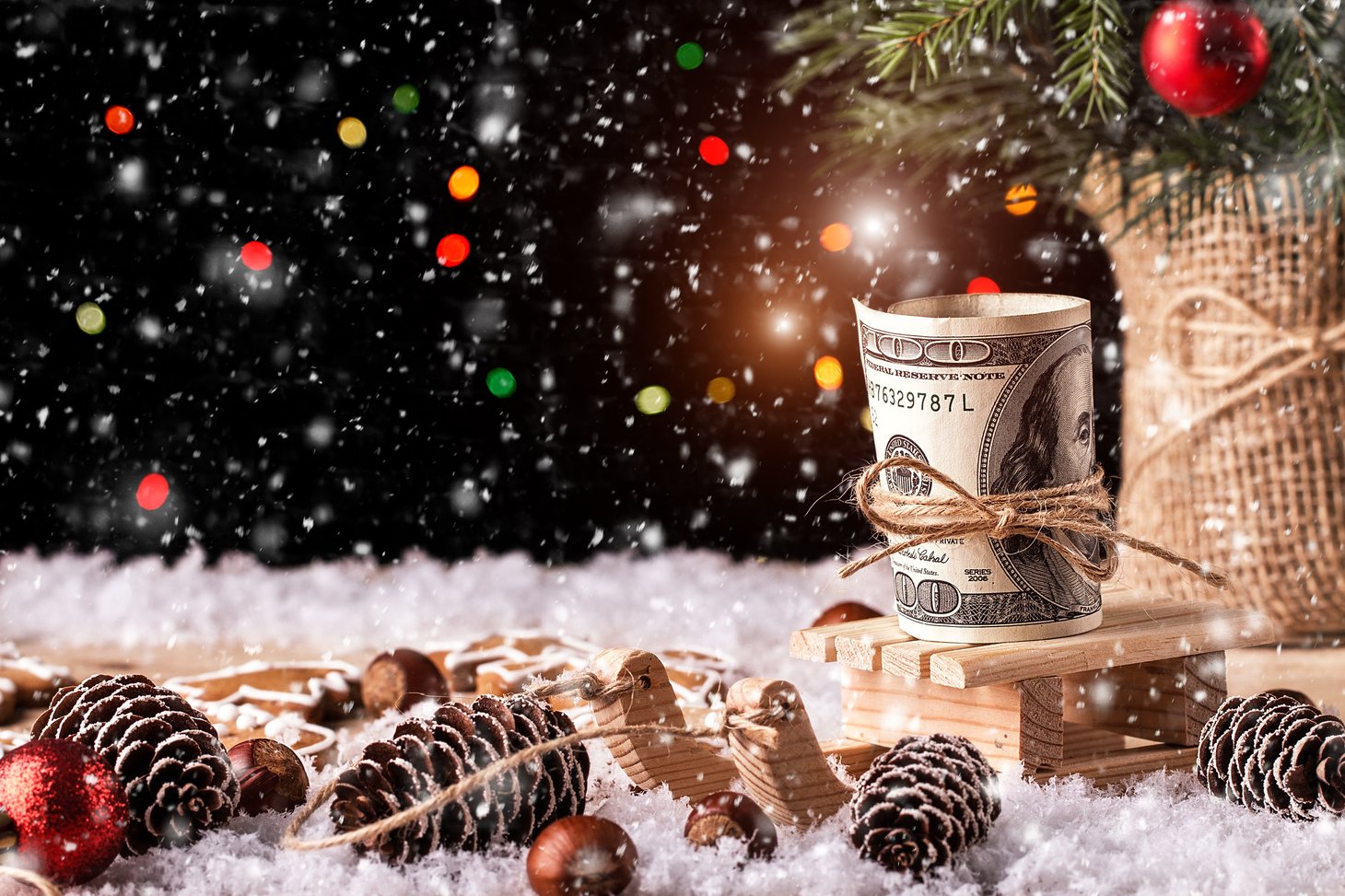 Many or all of the products here are from our partners that compensate us. It's how we make money. But our editorial integrity ensures our experts' opinions aren't influenced by compensation. Terms may apply to offers listed on this page.
Don't make your holidays costlier than necessary.
The holidays are almost here, and that could mean exchanging gifts, taking a trip to see family, going out to celebrate with friends, or all of the above. If you don't have much savings to spare, you could be asking yourself how you're going to pay for all that.
That's why lenders are now offering "holiday loans," which are essentially just unsecured personal loans under a different name. They let you have the holiday season you want and worry about the bill later.
While this type of loan may seem like the key to a memorable holiday season, there are several major drawbacks to getting one. Here are six of them.
1. Discretionary spending isn't a good reason to borrow money
We'll start with the biggest holiday loan problem: Buying gifts, traveling, and any other holiday expenses you incur are discretionary expenses. When you take out a holiday loan, you're paying interest for things you want, but don't need.
Even if you have excellent credit and qualify for the best personal loan rates, you'll still go into unnecessary debt. You're putting your future self in a more difficult financial situation so you can have what you want right away instead of saving for it.
2. You could go over budget and borrow more
Let's say you get a holiday loan for an amount you think will cover all your expenses. What if those expenses end up being much more than you bargained for?
Depending on the situation, you may be able to rein in your spending. If you took out a loan to buy gifts, you could look for more economical options. But what if you borrowed money for a holiday trip and you realize halfway through the trip that it's going to cost more than you thought?
You could find yourself borrowing more for those unexpected holiday costs, putting you even deeper in debt.
3. It makes your holidays more stressful
The whole point of a holiday loan is to enjoy your holidays, but that's hard to do when you're worrying about how you'll pay back what you borrowed and what your bank account will look like after the fact.
If you think you'll be able to push these thoughts out of your head while you celebrate, the odds aren't in your favor. Among people in debt, over half think about their debts at least several times per week and over a quarter think about them every day. 
4. Loan payments make it difficult to save money
When you don't have much money saved, building your savings should be your No. 1 goal. You'll be better prepared for emergencies and future expenses that way.
The more bills you need to pay each month, the harder it is to save. If you get a holiday loan, those loan payments will hold you back from saving money.
5. It could become a bad habit
I've mentioned why borrowing money for discretionary expenses isn't a good idea. Another reason why you should avoid this is that it often turns into a habit. Once you've borrowed money for something you don't need, it gets easier to do it again.
Here's an example of exactly how this could happen with a holiday loan. You decide to get a 12-month holiday loan this year. Because of your loan payments, you can't save much. By month 11, you need money for the holidays all over again.
At best, you're back to square one -- it's the holiday season and you're short on cash. That's assuming you took out a 12-month holiday loan. If you got a loan with a longer term and only made minimum payments, you're in an even worse position.
6. A 0% interest credit card could cost you less
While I never recommend borrowing money for the holidays, if you're going to do so, the right credit card is a much better choice than a loan. There are many 0% intro APR credit cards that you could use to finance your expenses without paying interest, assuming you pay off the balance within the intro period.
This still isn't ideal, but at least you can avoid interest charges this way and only pay back what you borrowed in the first place.
A holiday fund beats a holiday loan
The holidays can certainly be expensive, but that's not a good reason to go into debt. Like other discretionary expenses, you should save for the holidays in advance. If you start early enough in the year, you can have a solid holiday fund by the time stores break out their Christmas decorations.
And if you don't have as much saved for the holidays as you want, it's best to take a more economical approach. You can still enjoy the season without spending all of your money.
We're firm believers in the Golden Rule, which is why editorial opinions are ours alone and have not been previously reviewed, approved, or endorsed by included advertisers. The Ascent does not cover all offers on the market. Editorial content from The Ascent is separate from The Motley Fool editorial content and is created by a different analyst team.