A Personal Loan Beats Out a Balance Transfer Card in This Situation
by Christy Bieber | Updated July 21, 2021 - First published on March 11, 2021
Many or all of the products here are from our partners that pay us a commission. It's how we make money. But our editorial integrity ensures our experts' opinions aren't influenced by compensation. Terms may apply to offers listed on this page.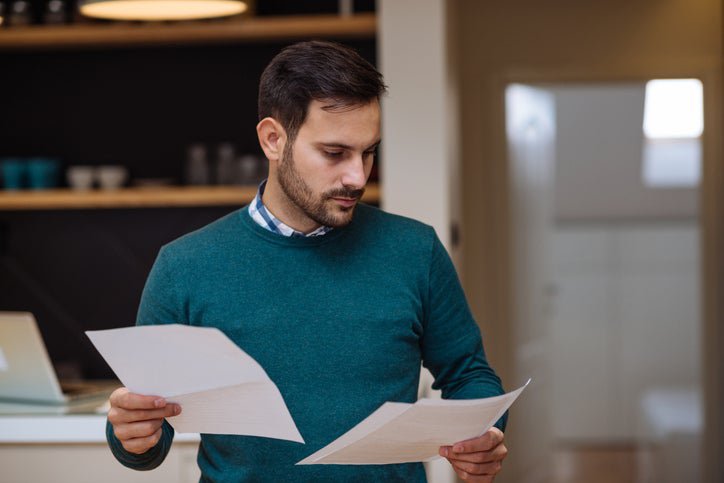 Find out how to decide which debt payoff tool is best for you.
When you're trying to pay off debt, reducing your interest rate can be a big help. And there are a few tools that provide that option, including balance transfers and personal loans.
Balance transfers involve transferring the balance of existing debt to a credit card that offers a 0% promotional interest rate for a set time period. Most balance transfer cards require you to pay a small balance transfer fee, but the 0% rate still makes this option very attractive.
If you take out a personal loan, on the other hand, your rate definitely won't be 0%. However, it's likely to be lower than the standard credit card APR or the rate you'll get with many other types of loans.
In some cases, balance transfer cards can be the better choice because you may be able to avoid interest completely. But here's one circumstance where personal loans are the best option.
Here's when a personal loan is a better choice than a balance transfer card for debt consolidation
Personal loans and balance transfers can both be helpful tools as you pay down debt. However, a personal loan is likely the better choice if you're going to take a long time to repay your loan. The promotional rate on a balance transfer card will only last so long, and if you need more time, a personal loan could be the way to go.
In many cases, when you transfer a balance, you'll only enjoy the 0% rate for around a year, although some cards offer it for a little longer. Once that time is up, you'll be stuck paying the full credit card interest rate. And that could be very hefty, depending on the credit card terms.
You may have plans to transfer the balance again when the promotional rate ends, but this isn't always possible. You may not qualify for another balance transfer card. And even if you can move the debt again, you'll have to pay another fee to do so.
If you don't want to deal with that uncertainty, you may prefer to go with a personal loan.
A personal loan gives you more certainty
When you get approved for a fixed-rate personal loan, you'll have the same interest rate for the entire life of the loan. Your monthly payments aren't going to change, and your rate isn't going to go up after a certain number of months. Your lender will also tell you in the beginning the total amount it will cost to pay your debt. And since personal loans have a fixed repayment timeline, you'll also know exactly when you'll be done paying off the loan.
These are significant advantages compared with a balance transfer card. The 0% rate may outweigh them if you're confident you can pay down the balance within a short timeframe. If that's not the case, it's usually not worth taking the chance on a balance transfer. Instead, consider shopping around for personal loans. If you can qualify for one at a competitive rate, it may just be your best bet to reduce your interest costs and pay down your debt.
The Ascent's best personal loans for 2022
Our team of independent experts pored over the fine print to find the select personal loans that offer competitive rates and low fees. Get started by reviewing The Ascent's best personal loans for 2022.
We're firm believers in the Golden Rule, which is why editorial opinions are ours alone and have not been previously reviewed, approved, or endorsed by included advertisers. The Ascent does not cover all offers on the market. Editorial content from The Ascent is separate from The Motley Fool editorial content and is created by a different analyst team.