Are Personal Loans Safe for Retirees?
Many or all of the products here are from our partners that compensate us. It's how we make money. But our editorial integrity ensures our experts' opinions aren't influenced by compensation. Terms may apply to offers listed on this page.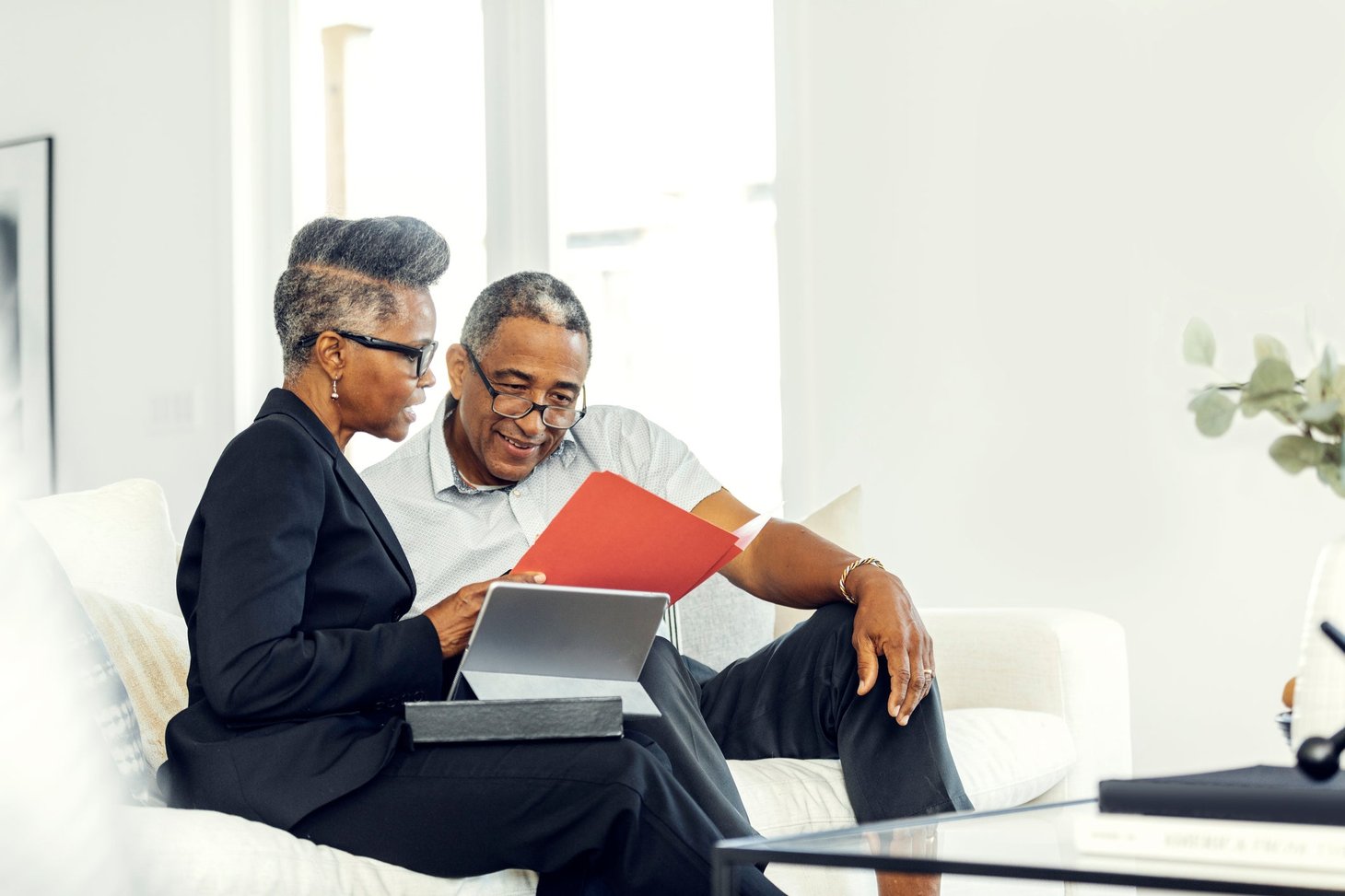 Here's what seniors need to know about taking out personal loans.
It's an unfortunate fact that many older Americans wind up cash strapped during their senior years. Part of the problem is that many retirees aren't entitled to a pension (or at least not a hefty one) and have to live largely on Social Security benefits, which aren't that generous.
It's true that some people enter retirement with a nice pile of savings. But many of today's retirees didn't save for their golden years on their own, namely because the importance of doing so wasn't necessarily made clear a few decades ago. As such, it's common for seniors to run into situations where they need money in a pinch.
Retirees who don't have cash reserves for a sudden expense may be tempted to take out a personal loan. But is that a good way to borrow during retirement? Here's how to figure that out.
The upside of personal loans
Personal loans allow borrowers to take out a loan for any reason. And personal loan payments won't cause credit score damage as long as they're repaid every month on schedule. Plus, the interest that comes with a personal loan will generally be much lower than the interest on a credit card balance. In fact, it's fair to say that retirees are generally better off borrowing via a personal loan than racking up a credit card balance and paying it off over time.
But are personal loans safe for retirees? Well, that depends.
Seniors who get most or all of their income from Social Security generally have very tight budgets. So any retiree planning to take out a personal loan must first make sure they'll be able to cover their monthly payments on their existing income. That may or may not be possible, depending on what their Social Security checks look like.
Also, while it's possible for seniors to boost their income by working part-time, those with health or mobility issues may not have that option. And so a personal loan is really only a safe bet in retirement if the borrower does some number-crunching and is certain they can make their payments every month.
There are also steps seniors can take to make borrowing with a personal loan a less precarious prospect. For one thing, retirees should borrow as little as possible, even if they qualify for a higher loan amount. The less money borrowed, the more manageable those monthly loan payments will be.
Also, seniors should check up on their credit scores before applying for a personal loan. It's possible to get approved with a lower credit score, but generally, the lower the score, the higher the interest rate on a personal loan.
Should seniors tap their home equity instead?
Many people manage to pay off their homes in time for retirement. Any senior who owns a home outright may have an easier time qualifying for a home equity loan than a personal loan. Home equity loans hinge less on credit scores and more on the amount of equity a property owner has built up.
From an interest-rate perspective, a home equity loan can be more affordable than a personal loan. But there's a risk of borrowing against one's home in retirement: Seniors who don't keep up with their payments could risk losing their homes.
Personal loans, on the other hand, aren't secured loans, which means there's no specific asset backing them. While there are consequences to falling behind on a personal loan, like credit score damage, losing one's home isn't one of them.
The bottom line is that personal loans can be safe for retirees as long as borrowers make sure they can handle their payments. If not, they're a dangerous bet. And that actually holds true for seniors and working people alike.
Our picks for the best personal loans
Our team of independent experts pored over the fine print to find the select personal loans that offer competitive rates and low fees. Get started by reviewing our picks for the best personal loans.
We're firm believers in the Golden Rule, which is why editorial opinions are ours alone and have not been previously reviewed, approved, or endorsed by included advertisers. The Ascent does not cover all offers on the market. Editorial content from The Ascent is separate from The Motley Fool editorial content and is created by a different analyst team.