How to Negotiate Loan Fees
Negotiating loan fees can save you money over the life of a loan. But first, you need to get your financial ducks in a row.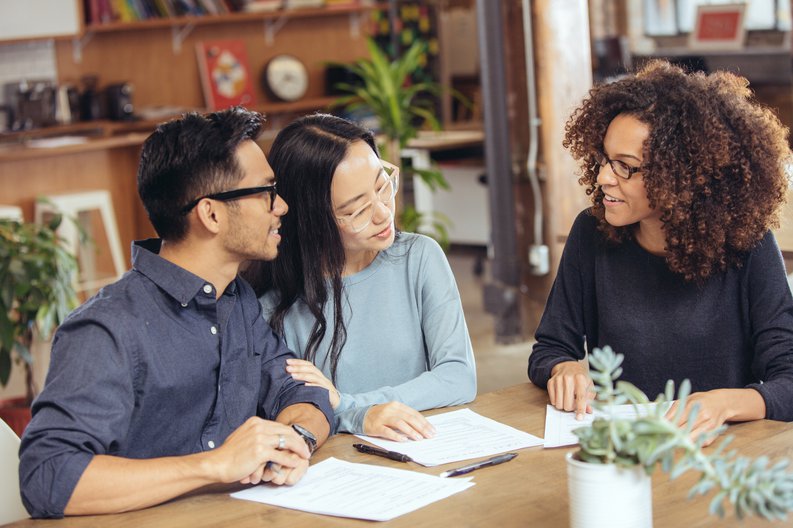 Failing to negotiate loan fees is like handing a cashier a $50 bill for a $25 purchase and walking away without change. You're leaving money behind if you don't at least attempt to lower loan fees. 
What are loan fees?
Loan fees are the "extras" lenders charge you for a loan. Depending on the type of loan, the fees can be extensive. For example, a mortgage loan might include origination fees, administrative fees, appraisal fees, processing fees, underwriting fees, and the list goes on. But it's not just mortgage lenders who charge loan fees. Unless you're borrowing money from your grandmother, you're likely to be hit with fees.
All fees must be outlined in a Truth in Lending Disclosure provided by the lender. This document breaks the loan down so you can see the total cost you will pay, including fees and finance charges. If you see a fee you don't recognize, ask the lender to explain it to you. 
Prepare to negotiate
The key to successful loan negotiation is to make sure the lender wants to loan you money, and that only happens if they find you attractive as a borrower. What constitutes an attractive borrower? It's someone with a high enough credit score to show they are responsible with borrowed money and who earns more than enough money to pay their bills each month.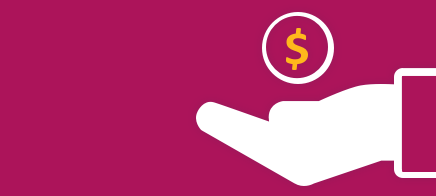 The Ascent's picks of the best personal loans
Looking for a personal loan but don't know where to start? The Ascent's picks of the best personal loans help you demystify the offers out there so you can pick the best one for your needs.
See the picks
Next, get an idea of your credit score. It's a number between 300 and 850 assigned to your credit file and is what lenders use to determine how "attractive" you are as a borrower. The higher your score, the more confidence a lender will have in you, and the more likely they are to negotiate with you. 
If your FICO® Score is any lower than 740, you may want to rethink taking out a new loan for the time being. Not only will a score of 740 or higher land you the most favorable interest rate and terms, but it also makes the lender more likely to negotiate fees with you.
If your score is lower, and you can wait to apply for a new loan, take steps to raise your credit score in order to strengthen your negotiating position.
One way to improve your score may be to request a copy of your credit report from each of the three credit bureaus. Go over it with a fine-tooth comb to make sure there are no errors. If you do find a mistake, dispute it through the credit bureau in question. 
What you can negotiate
Pretty much every fee associated with a loan -- from interest rates to origination fees -- is negotiable. The exceptions are fees set by your local or state government, like taxes or title and registration fees. 
Here's why negotiating matters: Imagine that you're shopping for a personal loan and the lender normally charges an origination fee of 7%. If you borrow $10,000, you will pay $700 in origination fees alone. However, if you convince the lender to discount the fee, you will have extra money to apply to the principal and can pay off the loan faster.  
Tips for negotiating with confidence
Whether you're taking out a personal loan, auto loan, or mortgage, here are few insider tips that can help you get the most out of negotiating:
The Ascent's picks for the best debt consolidation loans
Want to pay off debt faster? Check out our shortlist of the best personal loans for debt consolidation and cut your monthly payment with a lower rate.
Pay off debt faster
When possible, work with a financial institution you have worked with before. That way, it will know how long you've had an account or whether you've already borrowed and repaid a loan.
Know that generally, credit unions and small community banks are the easiest to work with because they don't have as many set-in-stone rules as larger lenders. Online lenders tend to have lower overhead costs and may also be open to discounting or cutting fees for high borrowers with strong credit. 
Make it a point to rate shop. Not only might you find a better deal, but you can also see if your preferred lender will match any lower rates you find.
If a loan requires a down payment, like a home or auto, put as much down as you can afford. The more personally invested you are, the more comfortable the lender will be. 
Take out the shortest-term loan you can afford. It's another way to let the lender know that you can easily make the monthly payments and you're serious about paying off the loan. 
If you work with a local lender, try to meet with them in person. There are few negotiating tools more powerful than human connection. 
Ask for everything but the kitchen sink
Don't be shy. Ask the lender to discount or waive any fee that can legally be discounted or waived. Be honest about what you want. For example, you might say, "I'm cautious with my finances and am uncomfortable paying these fees." Then, be prepared to find another lender if you are shot down. Remember, you want to be wanted.
Negotiating loan fees is equal parts preparation (get your credit score up to snuff and know what to ask for), confidence (don't be afraid to make demands), and intelligence. After all, who would willingly pay more for a loan than they have to?