How to Survive Financially After Coming Out to Your Parents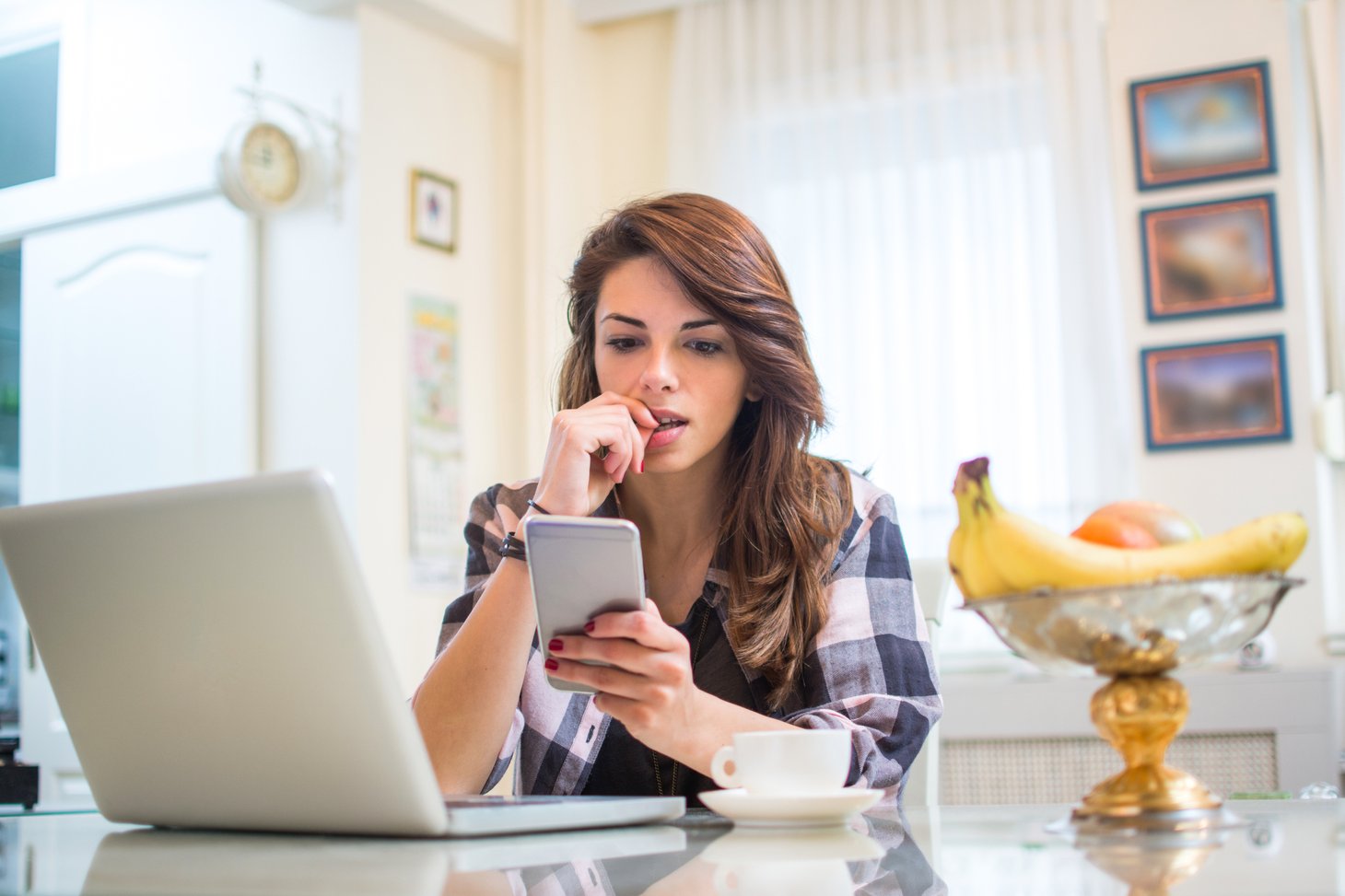 Many or all of the products here are from our partners that compensate us. It's how we make money. But our editorial integrity ensures our experts' opinions aren't influenced by compensation. Terms may apply to offers listed on this page.
Figuring out how to afford college and other living expenses can be hard, but it's not impossible.
If you are a college student relying on financial support from your parents and fear your family won't be supportive of your identity, it can feel daunting to come out. You may be scared that you'll suddenly find yourself on your own and have to financially support yourself. That's not to say that this is always the case, but you'll want to come up with a plan in case it happens. 
It may feel impossible to become financially independent from your parents, but it can be done. Here are a few factors to consider if you are worried that coming out to your parents may leave you high and dry.
Reassess your budget
Now is a good time to look at your income and expenses and plan how you will cope if you can't rely on your parents' support. Go over all your bank and credit card statements and any bills you have in your name to give yourself a clear picture of how much you'll need each month.
Take a look at how much your basic necessities will cost and compare it to your income source, if you have one. Sure, tuition may be taken care of, but what about housing, transportation, or other expenses normally paid for by your parents? 
Not sure? Try your best to form a realistic estimate. For example, if you've been living at your parents' house and they provided all your meals, it's natural that you don't know how much you'll need to spend on food. Instead, ask a few trusted friends or family members how much is realistic to spend on food each month on your own.
Housing will probably be one of the biggest line items in your budget, so you'll want to figure out how to pay for it. It could be that you ask a family member if you can move in with them temporarily until you can get on your feet. There's also the option of moving into an apartment with roommates to lower your costs.
If you find that your income is significantly less than what you need for a bare-bones budget, consider taking on a part-time job or adding hours to your current one to make up the difference. You can also consider asking for help from extended family members or close friends. 
If it is an option, try to build yourself an emergency fund before you come out to your parents. That way you'll have a bit of money in your bank account in case you need it. As a last resort, you can apply for a low-interest personal loan. But that may also take some planning -- take steps to build up your credit score now so that you can qualify for a loan or credit card with a 0% introductory offer. Just make sure you have a solid plan for paying them off as well. 
Update your FAFSA
You could get more financial aid if you file your FAFSA as an independent student. The federal government assumes most undergraduate students who attend college receive some sort of financial assistance from their parents, whether that's in the form of free meals or partial tuition payments. 
If your parents stop providing financial support, it makes sense to update your FAFSA as an independent student for the upcoming school year. But know that your request may not necessarily be approved. You'll need to meet certain criteria; for example, you need to tick one of the following boxes: be at least 24 years old by December 31 of the award year, be married, have legal dependents, or be an orphan or veteran. 
In other words, it's rare that you'll be granted dependent status if you're not yet 24 years old. You can try to get a dependency override from your financial aid officer, but it needs to be considered as unusual circumstances. This can be hard to prove, and indicating that your parents refuse to support you isn't necessarily good enough. Circumstances that might be eligible include an abusive family situation, incarceration of both parents, or proof of abandonment. 
Look for scholarship and grant options
There are plenty of opportunities to get free money toward your college education, so why not take advantage of it? Filling out the FAFSA will help you find grant opportunities, but many other types of organizations also offer scholarships. 
Start by talking to the financial aid office at your college -- your school may have their own scholarships and grants specifically for those who identify as LGBTQ+. Otherwise, there are many databases such as the Human Rights Campaign's LGBTQ+ Scholarship Database where you can find scholarships and learn how you can qualify for them. 
Affording college is hard enough, and when your parents take away financial support, it feels like an even heavier burden on your shoulders. But know that there are resources out there if you do your research and reach out to sources like your financial aid office for help. Though it may seem like an uphill battle right now, think about how accomplished you'll feel knowing you can be yourself and still thrive during college and beyond. 
Our picks for the best personal loans
Our team of independent experts pored over the fine print to find the select personal loans that offer competitive rates and low fees. Get started by reviewing our picks for the best personal loans.
We're firm believers in the Golden Rule, which is why editorial opinions are ours alone and have not been previously reviewed, approved, or endorsed by included advertisers. The Ascent does not cover all offers on the market. Editorial content from The Ascent is separate from The Motley Fool editorial content and is created by a different analyst team.