What to Do If Coronavirus Cuts Your Income
by Christy Bieber | Updated July 21, 2021 - First published on March 18, 2020
Many or all of the products here are from our partners that pay us a commission. It's how we make money. But our editorial integrity ensures our experts' opinions aren't influenced by compensation. Terms may apply to offers listed on this page.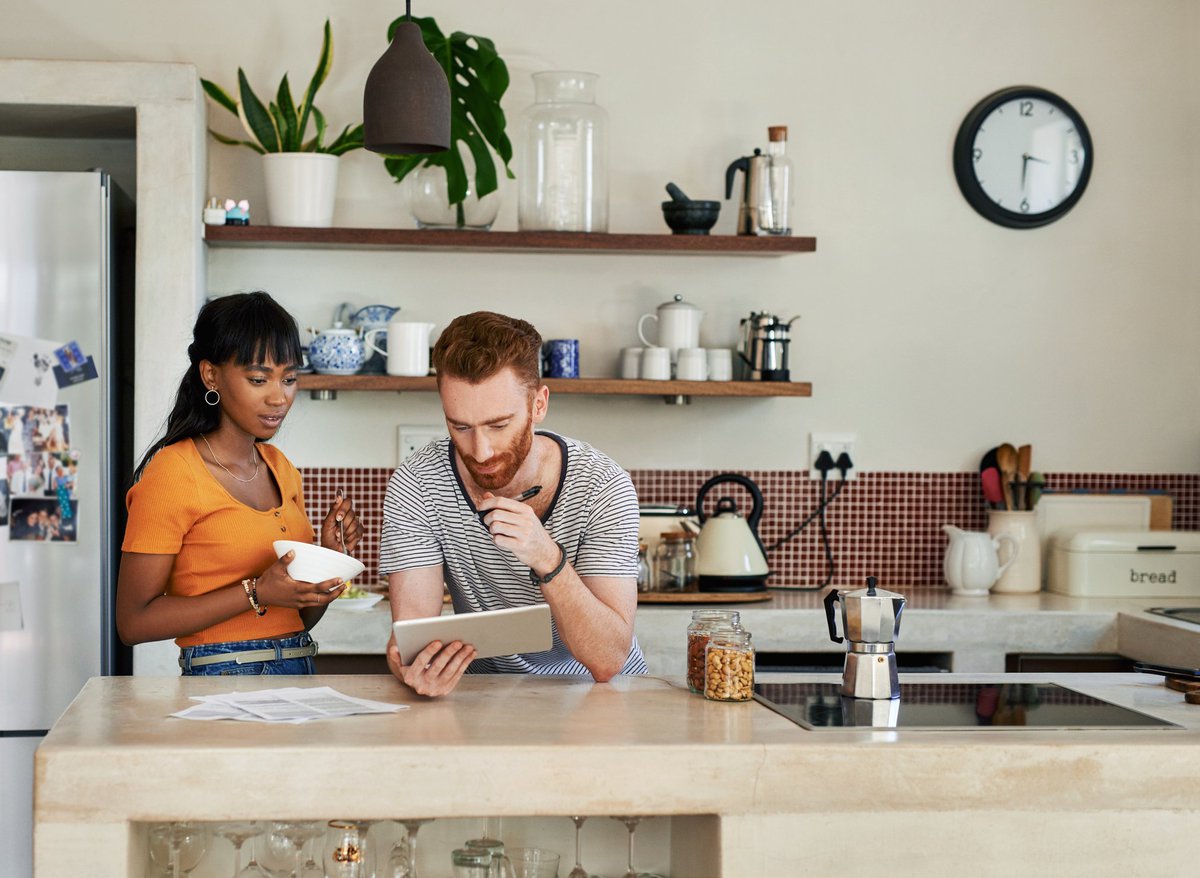 These five steps can help if the novel coronavirus is affecting your finances.
The novel coronavirus, COVID-19, has sent shockwaves through the world and forced the shutdown of much of public life in the United States. Unfortunately, many people face indefinite cuts in their income because their places of work are closing.
If you're one of the millions of Americans who won't be receiving a paycheck -- or whose paycheck will be smaller -- because of the social distancing measures put in place, it's important to understand what your options are for staying afloat. If you're concerned about the impact of coronavirus on your income, taking these important financial steps can help. 
1. Check into benefits you're entitled to receive
As these shutdowns have been mandated to help combat the spread of COVID-19, the U.S. government is working on legislation that will provide financial assistance to Americans whose wages are affected.
This includes expanded unemployment benefits that waive the requirement to search for work, paid sick leave for millions of Americans, expanded food assistance, and possibly even cash benefits for citizens. Provisions are also being put into place to help small businesses, including low-interest loans. 
If you are laid off or your hours are cut, signing up for these benefits should be your priority. To find out what help is available, visit the Department of Human Services website in your state.
2. Look for spending cuts to make
Although you should get help from the government, it's not clear how long social distancing measures will remain in place. Therefore, it's a good idea to act as if any income reductions will be long-term. 
To help preserve your available cash -- and make any unemployment benefits you're eligible for stretch further -- aim to cut nonessential spending from your budget.
With much of public life shutting down, it should be easy to slash entertainment spending. But you can also likely cut food spending, too, by cooking at home instead of dining out. While you may want to buy a gift card or two from a local restaurant to help it stay afloat until after the threat of coronavirus has passed, try to make the majority of meals yourself. Aim to use inexpensive but healthy ingredients such as in-season vegetables and grains such as brown rice. 
3. Consider making an HSA contribution if you can
There's a chance you'll need medical care during this crisis. You can effectively reduce the cost by contributing to a health savings account (HSA). If you have a qualifying high-deductible healthcare plan, you can make tax-deductible contributions of up to $3,500 for individual coverage and $7,000 for family coverage for 2019.  
And 2019 isn't a typo there -- you can actually make contributions for last year up until tax day this year. That matters because you can claim the deduction on this year's tax return so you'll lower the taxes you owe now and get a bigger refund or owe less to the IRS. Paying for your healthcare with pre-tax dollars can be a big saving, and if you end up needing medical help, you will have money available to cover your deductibles and coinsurance costs. 
4. Aim to reduce your monthly payments
If you have high-interest debt, now is an ideal time to refinance or consolidate it so you can reduce your monthly payment and total loan costs. 
The Federal Reserve has dropped interest rates to 0% to help boost the economy during this troubled time. This doesn't mean your rate will be 0% -- that's the rate at which banks can borrow money overnight. But when banks can borrow at a lower rate, they're usually willing to lend to consumers at a lower rate, too. 
If you can get a lower-interest personal loan, it will be easier to keep up with your monthly payments. If you're a home owner, the same goes for your mortgage. Whether you are dealing with a reduced income or you have no income coming in and are living off savings, a lower payment will help. 
5. Talk to those you owe
If you're having trouble paying credit card, utility, or any other bills, reach out to the creditors or companies. Most financial institutions and many other businesses are putting a moratorium on late fees and are otherwise helping consumers affected by COVID-19. You may be able to get some much-needed relief. 
You'll get through this troubled time
If you're facing income cuts or a job loss, don't get discouraged. Americans have made it through difficult times before, and we're all in this together. The economy is taking a hit, but the government is working to provide help. In addition, most companies want to work with their customers during this period of economic uncertainty. The important things to do are to cut your spending where you can, take advantage of any available assistance, and stay healthy.
The Ascent's best personal loans for 2022
Our team of independent experts pored over the fine print to find the select personal loans that offer competitive rates and low fees. Get started by reviewing The Ascent's best personal loans for 2022.
We're firm believers in the Golden Rule, which is why editorial opinions are ours alone and have not been previously reviewed, approved, or endorsed by included advertisers. The Ascent does not cover all offers on the market. Editorial content from The Ascent is separate from The Motley Fool editorial content and is created by a different analyst team.