Would Refinancing Your Personal Loan Make Sense for You?
Many or all of the products here are from our partners that compensate us. It's how we make money. But our editorial integrity ensures our experts' opinions aren't influenced by compensation. Terms may apply to offers listed on this page.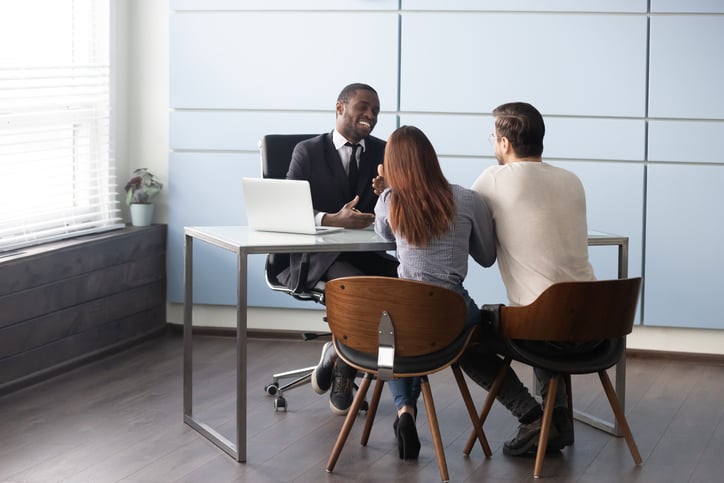 Could refinancing save you?
Personal loans are a common type of debt held by many Americans. If you're one of them, you'll likely want to ensure your loan is as affordable as possible so you don't pay more than you need to in order to become debt free.
One technique you could sometimes use to make your personal loan cost less is to refinance it. Here's how refinancing a personal loan works, as well as some tips on deciding whether refinancing a personal loan might be a smart choice in your situation.
How can you refinance a personal loan?
Refinancing a personal loan is a simple process. You'll find a lender offering you a new personal loan and you will apply for it. If you get approved, you'll use the proceeds from the new loan to pay off your old one.
This technique works because you can use the funds from a personal loan to do almost anything you'd like -- including paying off existing debt. You just need to make sure that the new loan you apply for is going to give you enough money to repay the existing debt that you're hoping to refinance.
Should you refinance a personal loan?
Refinancing a personal loan can be a good idea if you want to change the terms of your existing loan, either to lower your total repayment costs or to reduce your monthly payments -- or both.
See, you can't change your payoff time or your interest rate once you've applied for a loan with your current lender and signed your loan agreement. But you can shop around for a new loan that charges a reduced rate compared to what you're currently paying.
Lowering your interest rate means you can save money on the interest you owe your creditors. This means that you can often make loan payoff more affordable both each month and over time. You can also change the payoff time of your existing personal loan by refinancing. For example, if you have three years remaining on your current loan, you could opt for a new personal loan with a two-year repayment timeline or a five-year or 10-year timeline or whatever other period your new lender allows.
A longer loan repayment timeline would significantly reduce your monthly payments. Since you'd be making so many more payments, each one could be smaller and you'd still pay off what you owe.
Unfortunately, making your payoff time longer could raise total costs -- even, in some cases, if you reduce your rate. That happens when you stretch out the time you have to pay interest. Still, this could sometimes be worth it if you need extra breathing room in your budget and are worried about being able to continue making your monthly payments.
A shorter repayment timeline, on the other hand, could result in a higher monthly payment than your current loan (or the same monthly payment if you've significantly dropped your rate). But it could cut total costs considerably over time.
To decide if you should refinance your existing personal loan, shop around with several lenders and get quotes for different loans with new financial institutions. Compare the rate, monthly payment, payoff time, and total costs of each option.
If you find a new loan that's a better deal than your current one, there's likely little reason not to refinance. So, you may want to consider moving forward with applying for your new personal loan.
Our picks for the best personal loans
Our team of independent experts pored over the fine print to find the select personal loans that offer competitive rates and low fees. Get started by reviewing our picks for the best personal loans.
We're firm believers in the Golden Rule, which is why editorial opinions are ours alone and have not been previously reviewed, approved, or endorsed by included advertisers. The Ascent does not cover all offers on the market. Editorial content from The Ascent is separate from The Motley Fool editorial content and is created by a different analyst team.