Many or all of the products here are from our partners that pay us a commission. It's how we make money. But our editorial integrity ensures our experts' opinions aren't influenced by compensation. Terms may apply to offers listed on this page.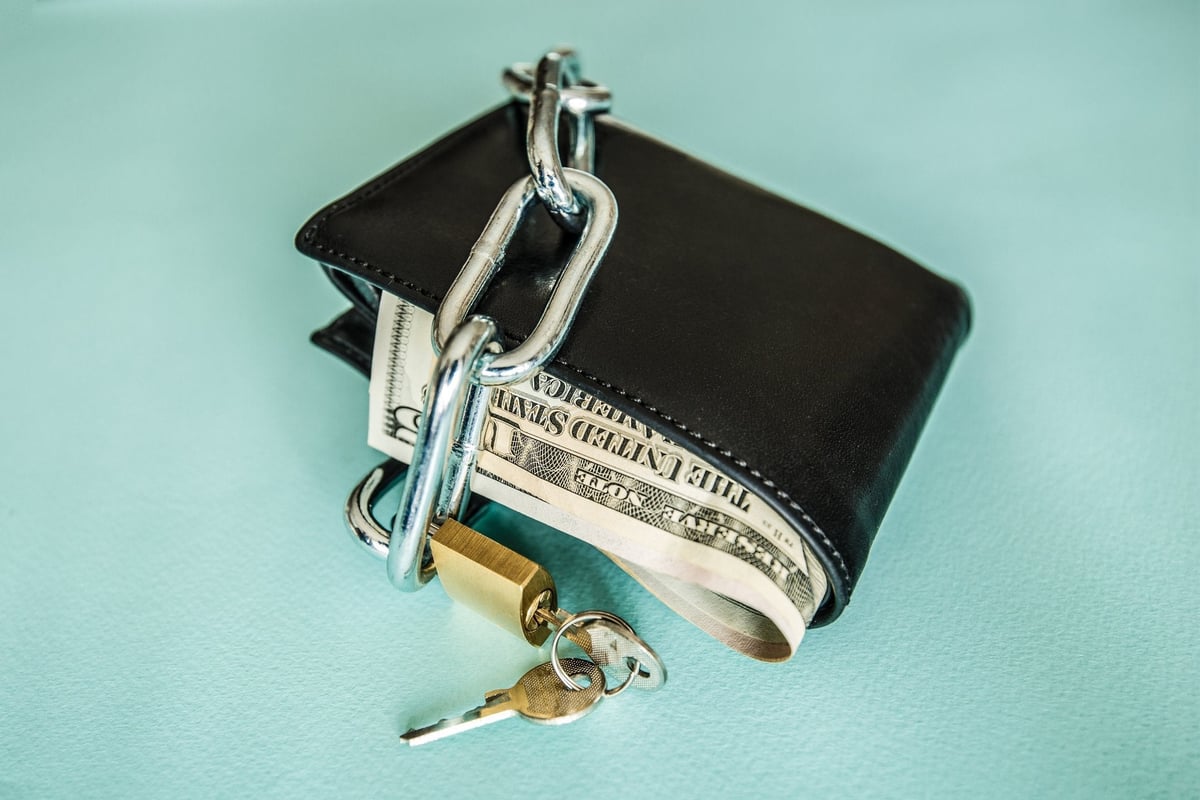 EFT payments or electronic fund transfer payments are designed to move money between bank accounts using a computerized network.
EFT transactions are designed to transfer payment electronically from one banking institution to another.
EFT payments are a good way to eliminate the need to print and mail paper checks to vendors, and can also provide your customers with a quick, easy way to pay their invoice. No matter what type of accounting your business uses, you can take advantage of EFT payments.
Overview: What is an EFT payment?
In 1978, the U.S. passed the Electronic Fund Transfer Act, which helped to establish the rights of consumers and participants when engaging in electronic funds transfer activities.
EFT payments transfer funds between accounts using a computerized network. They can be made from an account at a financial institution to another account at that same institution or they can be made between two different institutions.
EFT payments are useful for businesses and individuals alike, as they eliminate the need to write a check or use cash to pay for a business expense. EFT payments are often referred to as electronic payments, e-checks, electronic banking, or electronic bank transfers.
EFT vs. ACH payments: What's the difference?
The Automated Clearing House (ACH) network is a system that is used to move money between two financial institutions. In fact, ACH connects all U.S. financial institutions so that transferring money between institutions is safe and easy.
ACH payments are completed daily in batches, with transfers between institutions typically taking between 1-4 days, depending on banks involved in the transaction. All ACH payments are considered an EFT transaction, but not all EFT transactions are considered an ACH payment.
ACH payments are most often used for direct deposits and direct payments, which include scheduled payment of operating expenses such as rent, utilities, and payroll expenses. And if you currently pay your employees using direct deposit, that is considered an ACH payment as well.
Perhaps the biggest difference between EFT and ACH is that payments that use the ACH network are verified through a batching system before the transfer is complete.
This process can take between 1-4 days, depending on the banking institution. Larger banks tend to process ACH transactions faster than smaller, local banks and credit unions.
On the other hand, EFT processing time for transactions such as debit card payments and ATM withdrawals are processed immediately, and though faster, are also considered less secure.
Types of EFT payments
The following are all examples of EFT payments:
Direct deposit: If you pay your employees by direct deposit, that is an EFT payment. In order to pay your employees using direct deposit, you will need to obtain their banking information including their bank account number and bank routing number. All direct deposits go through the ACH system.
ATM transactions: Any time you use an ATM to withdraw money, transfer funds between your accounts or make a deposit, you are using the EFT system.
Wire transfers: Though not used as frequently as they had been in the past, wire transfers can quickly move money between financial institutions quickly. Wire transfers do not use the ACH network.
Debit card transactions: Every time you make the choice to pay at the store using your debit card, you are using the EFT system.
Vendor payment: You can also use EFT payments to pay your vendors. Processed much like direct deposit, you need to obtain banking information from the vendor in order to process their payments, which like direct deposit, will go through the ACH system.
How do EFT payments work?
Remember that while all ACH transactions are EFTs, not all EFTs go through the automated clearing house network. We'll take a look at two transactions, employee direct deposit and a debit card purchase to see the difference in processing.
1. Direct deposit
Because direct deposits are electronic fund transfers that always go through the ACH network, you will need to obtain an employee's bank name, account number and bank routing number, as well as the type of account.
Once this information is received, you can set up the direct deposit details with your own bank account. Your bank then submits the ACH request, where it is batched, and then transmitted to the various accounts that are on the original entry.
Once the receiving bank receives the request, it will verify that funds are available in the originating account. When the verification process is complete, the receiving bank credits the account with the direct deposit amount.
Because ACH transfers are checked for accuracy, they typically take between 1-4 days to show up in an account, which is why in some cases the direct deposit process has to be initiated up to 4 days before employees are due to be paid.
2. Purchase with a debit card
Any time you go to the store and make the decision to use a debit card for payment, you are using an EFT payment. However, your payment does not use the ACH system because it's instantaneous.
The store doesn't need your banking information and you don't need the store's banking information in order to pay them. You swipe your card, enter your PIN and the money is moved from your account to the store account, without any verification (other than your PIN) needed.
Because ATM and debit card purchases do not go through the ACH system, the transaction is completed in real time without the delay typically found in direct deposit or direct debit transactions which require banking information on both sides of the transaction.
Should you use EFT payments in your business?
Using EFT payments such as direct deposit and direct payment for vendors can be beneficial for small businesses. Using these automated payments cuts down on paperwork, ensures that both vendors and employees are paid on time, and eliminates the need to create paper checks.
You can also accept EFT payments from customers by using an online payment option or by providing regular customers with your banking information so they can pay you regularly.
If you use EFT payments regularly, you need to have a process in place to ensure that all of the transactions are recorded in your general ledger on a timely basis.
If you're using accounting software, you can probably download all banking transactions into your ledger. If you cannot connect your bank to your software application, you'll need to do journal entries for all of the EFT payments made and deposits received.
If you're looking to make the move to accounting software for your small business, be sure to check out The Ascent's accounting software reviews.
Expert-picked business credit cards with rich rewards and perks
Cash back, travel rewards, 0% intro APR financing: all of these can be great credit card perks for business owners. But how do you find the right business credit card for you? There are tons of offers on the market today, and sifting through them to find the right one can be a big hassle. So we've done the hard work for you.
Get started with one of our top business credit card picks of 2022 today.
We're firm believers in the Golden Rule, which is why editorial opinions are ours alone and have not been previously reviewed, approved, or endorsed by included advertisers. The Ascent does not cover all offers on the market. Editorial content from The Ascent is separate from The Motley Fool editorial content and is created by a different analyst team.
None None
has no position in any of the stocks mentioned. The Motley Fool has no position in any of the stocks mentioned. The Motley Fool has a
disclosure policy
.