Is Non-Recourse Factoring Right for Your Business?
Many or all of the products here are from our partners that pay us a commission. It's how we make money. But our editorial integrity ensures our experts' opinions aren't influenced by compensation. Terms may apply to offers listed on this page.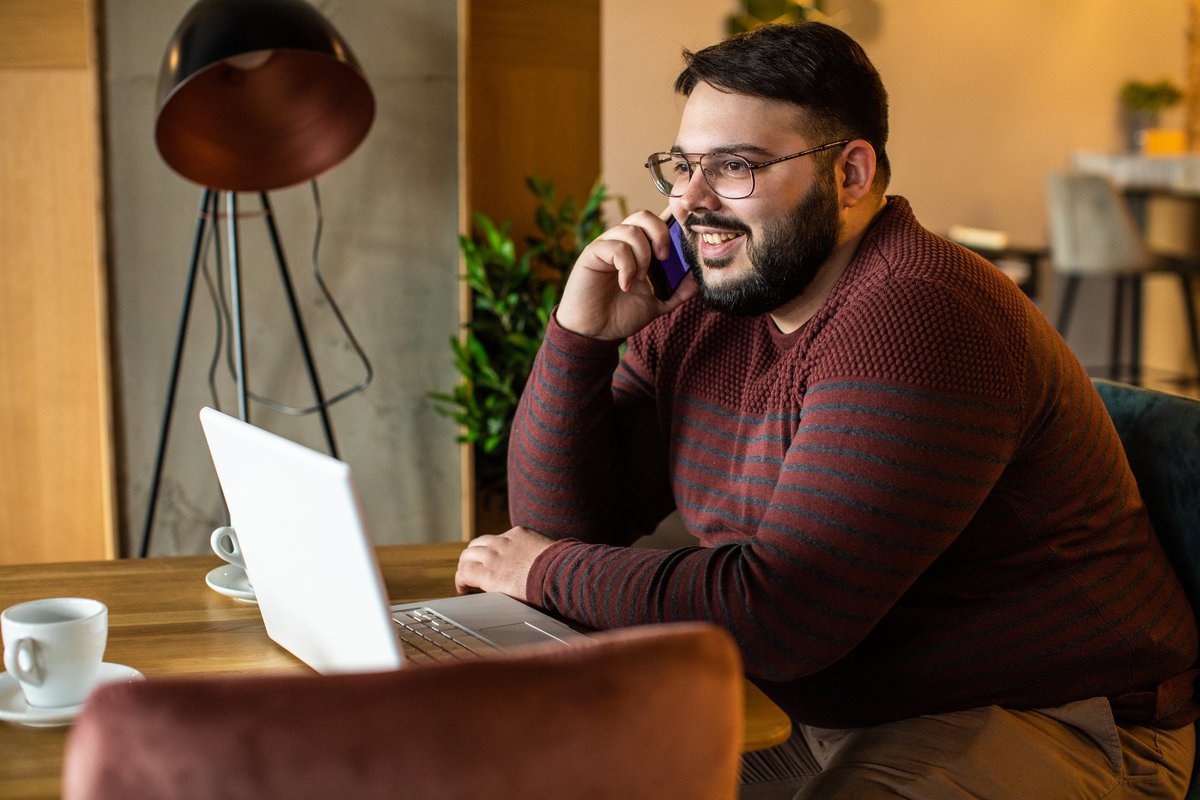 There are two different types of factoring available to business owners: recourse factoring and non-recourse factoring. Learn what non-recourse factoring is and if it's right for your business.
No one starts a business with the intention of one day ending up short of cash. But unexpected expenses and slow-paying customers can wreak havoc on even the most carefully crafted cash flow projection.
That's where debt factoring comes in. Factoring companies buy your accounts receivable invoices at a discounted rate, paying you the rest (minus their fees) after the customer pays.
There are various types of factoring options available to businesses, including recourse factoring, non-recourse factoring, and spot factoring. Each has its advantages and disadvantages, and depending on your particular situation, one may be more advantageous than the others.
When looking for a non-recourse factoring company, keep in mind that options vary, with some companies allowing you to upload invoices directly from your accounting software application.
Let's explore what non-recourse factoring is and whether it's a good option for your business.
What is non-recourse factoring?
Invoice factoring companies provide a valuable service for businesses facing unexpected expenses or a drop in cash flow. They purchase outstanding invoices at between 75%-85% of their value and then assume responsibility for collecting payments on the invoices. Once payment is made, the factoring company takes its fees and sends the balance to the company.
Most factoring companies offer both recourse and non-recourse factoring. In non-recourse factoring, the factoring company accepts responsibility for any non-payment, meaning your business will not have to make up the difference if the factoring company is unable to collect payment on an invoice.
At first glance, non-recourse factoring seems like the better bet. But there are a lot of caveats involved if you choose non-recourse factoring over recourse factoring.
What is recourse factoring?
In recourse factoring, your company is liable if a purchased invoice is not paid by your customer. For example, if a factoring company is unable to collect payment on an invoice that they've advanced money for, they will request that you reimburse the advance, either by submitting another invoice which they will not pay an advance on or by paying them back in cash.
Recourse factoring vs non-recourse factoring: What's the difference?
There are several major differences between recourse factoring and non-recourse factoring, including in the following areas.
Fees: Because of the credit risk involved in non-recourse factoring, the fees associated with non-recourse factoring are higher than those from the sales of receivables with recourse factoring.
Lower credit limits: Because the factoring company is absorbing more risk when offering non-recourse factoring, credit limits offered to your company are typically lower than those for recourse factoring.
Responsibilities: In agreeing to recourse factoring, any non-payment will be your responsibility. In most cases, you can swap out another invoice with the invoice previously sold that the factoring company was unable to collect on.
With non-recourse factoring, in some instances, you are absolved of any responsibility for paying an invoice that the factoring company has been unable to collect on. However, in many cases, this is limited to non-payment due to bankruptcy or insolvency. If a customer refuses to pay for other reasons, you are likely responsible for payment to the factoring company.
4 advantages of non-recourse factoring
There are a lot of advantages to using non-recourse factoring in your business. These are just a few of them.
1. Improves cash flow immediately
The factoring process is fast, so if you're short on funds, you can fill out an application, get approved, and have money in your bank account a lot sooner than you may expect. This can be of particular importance if you need funds to cover payroll costs, pay taxes, or repair or replace equipment quickly.
2. Protects your business from customer bankruptcy
While non-recourse factoring doesn't protect you if your customer simply refuses to pay or disputes the validity of the invoice, it will protect you should your customer declare bankruptcy or become insolvent.
3. Can help your business grow
If you've been avoiding offering your customers longer payment terms because of cash flow issues, the good news is that using non-recourse factoring can be extremely helpful should cash flow drop due to offering extended payment terms.
4. Easy application and approval
Because a factoring company is more concerned with the creditworthiness of your customers, getting approved is a relatively simple process. If your customers have good credit, you'll likely be approved.
Disadvantages of non-recourse factoring
For businesses struggling with cash flow, non-recourse factoring carries tremendous advantages. But there are some potential disadvantages that you should be aware of prior to signing a contract or agreement with a factoring company.
Higher fees
Non-recourse factoring typically carries higher fees than recourse factoring. That's because in many cases, the factoring company is responsible if your customer doesn't pay, whereas, with recourse financing, any unpaid invoices are typically sold back to the business they were originally purchased from. Non-recourse financing also has higher fees than traditional bank loans and lines of credit.
Payment exceptions
While non-recourse factoring can protect you against a customer's bankruptcy or insolvency, it typically will not protect you against the following:
Customers that dispute an invoice
Customers that claim that products or services were not received
Customers that refuse to pay
Even if you have contracted with a company for non-recourse factoring, chances are that the non-payment reasons listed above are part of your agreement, leaving you responsible for paying the factoring company should your customer not pay.
Not a long-term solution
While factoring can provide a quick solution for a temporary drop in cash flow or a way to fund business growth, if your business is consistently low on cash, you need to determine the root cause behind the shortage and address it.
When should you use non-recourse factoring?
There are some times when using non-recourse factoring makes better sense than others. We'll break down the best times to use non-recourse factoring and when another solution may be better.
When using non-recourse factoring makes sense
These are a few of the times when using non-recourse factoring makes perfect sense.
To protect against customer bankruptcy: If your customer becomes insolvent or files for bankruptcy, using non-recourse factoring protects you from losses. However, remember that many other non-payment reasons are excluded.
If you need money quickly: Factoring is a good way to shore up cash flow. Approval takes little time, and funds are usually available within days.
If you don't qualify for a bank loan: Because a factoring company is more concerned about your customer's credit than your business credit, the likelihood of being approved is much higher.
When you should seek other methods
If any of the following situations apply to your business, you should probably look for other ways to obtain cash for your business.
You have a bank line of credit: A bank line of credit offers lower fees than non-recourse financing. If you have a line of credit available, use it.
You only want to factor a few invoices: Both recourse and non-recourse factoring usually require a contract and a minimum number of invoices that will need to be factored. If you only want to factor one or two invoices, use spot factoring instead.
You're unsure about your customers' credit: If your customers have spotty credit, even non-recourse factoring may not be a good choice. Remember, unless your customer files bankruptcy or becomes insolvent, you'll still be on the hook for any non-payments.
Recourse vs. non-recourse factoring: Both can help your business
Factoring provides small businesses with a unique solution to a sudden drop in cash flow. While factoring, with or without recourse, offers advantages and disadvantages, it's up to you to decide whether either option is right for your business.
When reviewing factoring companies, be sure that you understand all of the fees involved and the terms offered before signing a contract. If opting for non-recourse factoring, you'll also want to review all plan exclusions so that you know exactly what you'll be responsible for.
We're firm believers in the Golden Rule, which is why editorial opinions are ours alone and have not been previously reviewed, approved, or endorsed by included advertisers. The Ascent does not cover all offers on the market. Editorial content from The Ascent is separate from The Motley Fool editorial content and is created by a different analyst team.
The Motley Fool has no position in any of the stocks mentioned. The Motley Fool has a
disclosure policy
.